On this page, you'll find the Best Portable Audio Player – Best DAP recommendations of this moment. This is an ever-evolving list and the units are ranked from cheapest to most expensive.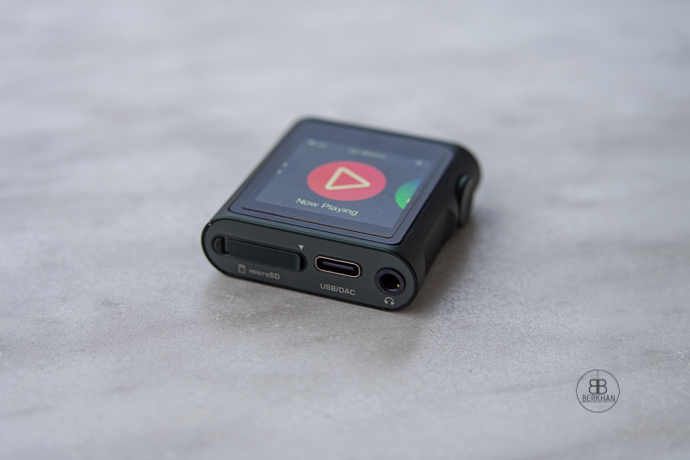 Shanling M0 Pro [Added 23/03/2023]
The Shanling M0 had been the most popular DAP from Shanling, because it was a perfect replacement for the legendary Sansa Clip, with a better sound and more features. Well, it seems Shanling nailed this one as well, and the M0 series is going forward with an updated, cool-looking and feature-packed device which sounds even better overall.
I recommend the new M0 Pro to everyone who has an active lifestyle, who has good IEMs for sports and etc. and who wants to have a good sound quality from their source.
Review: https://www.headfonia.com/shanling-m0-pro/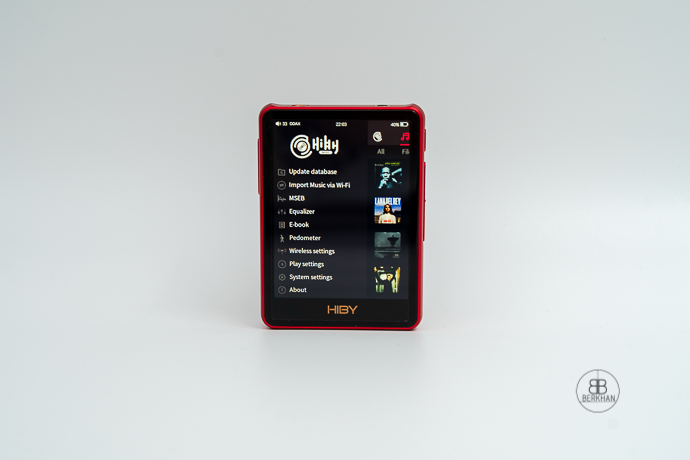 HIBY R3 Pro Saber 2022 [Added 26/01/2023]
HiBy R3 Pro Saber 2022 is a viable choice for the ones who're looking for a super compact DAP with lots of features and streaming capability. For just 209 $, you get a lot of things including a very nice neutral sound which is the most important in my book.
I also think that this device is a great transport. Don't look at it as a sole DAP. Sometimes I stream through my phone with the UAPP app to my DACs, but the R3 Pro saber is much smaller and it doesn't need any other application to work with DACs. It also helps me to get rid of my phone for this purpose. Wonderful.
Review: https://www.headfonia.com/hiby-r3-pro-saber-2022-review/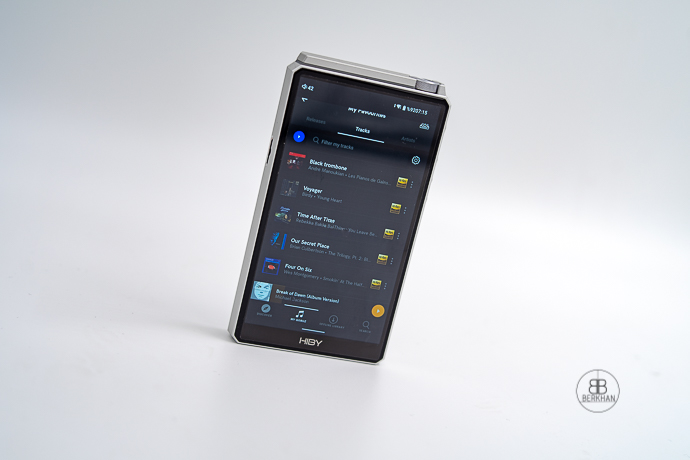 HiBy R6 III [Added 23/02/2023]
The HiBy R6 III sounds quite balanced, clear & refined, and neutral overall. It has a gorgeous design, small enough to carry around without hassle, and is light enough to put into your pocket. It has an Android 12 interface so the possibilities of what you can do are limitless. It has a very fulfilling sound quality. It is an excellent package altogether. If you're looking for a capable Android DAP and multimedia device, this is one of the best bets in this price bracket.
Since they launched their first DAP in 2017, HiBy has improved the sound aspect substantially. One can easily say that they now have a very mature sound performance with almost their entire DAP range, and the R6 III, with an even cheaper asking price, is going to be a hit in the market.
Review: https://www.headfonia.com/hiby-r6-iii-review/

Fiio M11S [Added 01/10/2022]
Once again, FiiO did what they do best: take a good player and enhance every part of it, to re-establish their leadership position.
After years of $700-$1500 players, the FiiO M11S is a true breath of fresh air, offering 80% of the M11 Plus performance, for just $500, reintroducing the brand in a price range they left almost two years ago.
On top of that, the FiiO M11S doesn't lack in any section: UI is fast, the sound is great, battery life quite impressive and build quality remains top-notch, even compared to its bigger brother. So if you've been holding to your "old" M11 / M11 Pro, considering the M11 Plus too expensive, or just too big, the new M11S finally is the replacement you waited for.
Review: https://www.headfonia.com/fiio-m11s-review/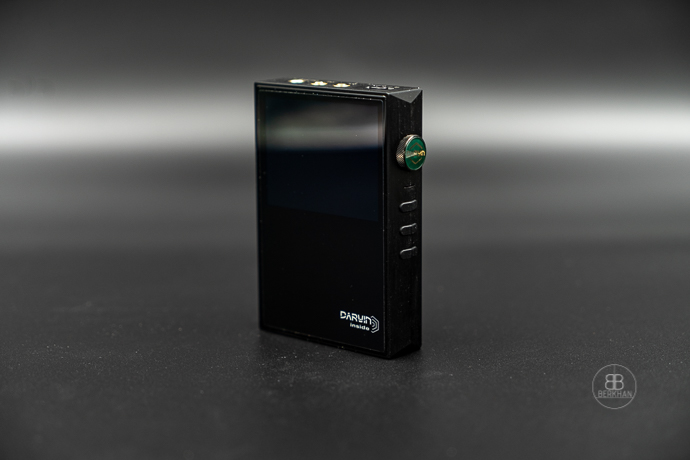 HiBy RS2 [Added 18/09/2022]
The HiBy RS2 is a unique player in its way. It's a nicely designed, compact and elegant player that manages to achieve a single goal; to play your files with high-performing sound for the price. And it does just that. I honestly didn't expect this performance, and I'm sure the users will be impressed once it reaches out to its potential owners.
In the RS6 review, I mentioned that HiBy can build upon this circuit design and improve it further. Well, they seem to be successful with this RS2 and they now have the potential to appeal to warm and musical sound lovers in the market.
Review: https://www.headfonia.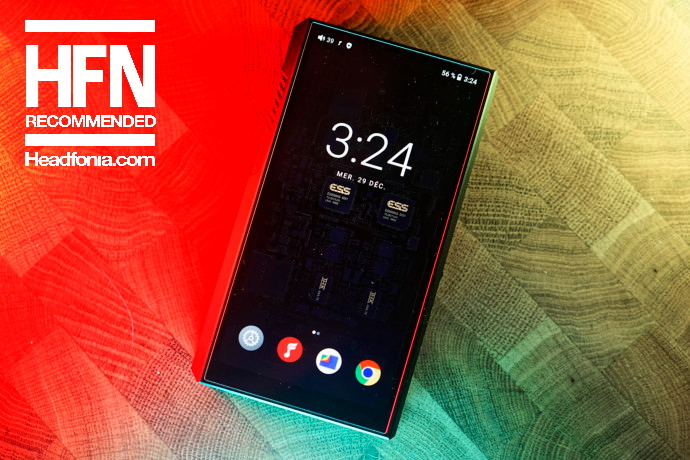 Fiio M11 Plus LTD [Added 10/06/2021]
Let's make it simple, like the FiiO M11 Pro before, the M11 Plus LTD is one, if not the best player you can get in this price range.
UI is fast, the sound is superb, and it does almost everything well, either as a DAP or as a source. You can just fill it with your own music, install the music APP of your choice or simply use it as a great source for your car (yes FiiO did earn a certification for that too). Add a layer of finesse, thanks to years of work at FiiO's engineer camp, and you got it all.
If you didn't have the chance to get the M11 Pro before, you should seriously consider the M11 Plus LTD. It's equally good, if not better in some aspects. The only viable contender that I could think of is the Shanling M6 21, but it's also one of my top picks. So here it is people, two players, two choices, but at the end of the day two incredible devices. And you better get one till you can, who knows what could happen this year again.
The Fiio M11 Plus replaces the Fiio M11 Pro on our list of recommended DAPs. So yes, the FiiO M11 Plus LTD wins our recommended buy award!
Review: https://www.headfonia.com/fiio-m11-plus-ltd-review/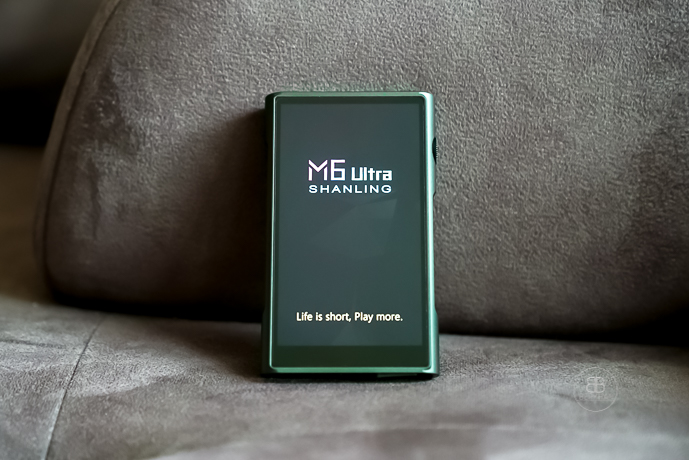 Shanling M6 Ultra [Added 15/12/2022]
The most updated member of the Shanling M6 line is a very competitive and successful compact DAP. It's a very dependable package whether you're on a commute, on a walk or simply in your house trying to relax after work. You can stream with the best music apps, listen to your local files, or even watch a few videos online. ,
It has a snappy performance, an ergonomic design and an enjoyable sound, with a lasting battery. Shanling priced this one very well when I look at the market today. It's a good all-in-one package.
Review: https://www.headfonia.com/shanling-m6-ultra-review

DethonRay DTR1+ [Added 16/01/2022]
The Dethonray DTR1+ retains its unique approach to the market and Anson aims to keep its customer base. I tell you he definitely did that with this release. When it's time to just listen to your archive alone, there's no better option for that sole purpose. There's nothing else better for this price tag in terms of pure sound performance.
Looking at the DAP market, I doubt anyone can show me a player for this price with a better sound. Of course, it is a limited product and doesn't have any features at all, but that's the point. The sound upgrades are clinical and eliminate the deficiencies of the DTR1, especially in staging and layering too. If you have the DTR1 already, I doubt there's a need for the new model. But if you don't have one, if you don't care about streaming or other features, and finally if you seek the best portability, this is the DAP to go.
Review: https://www.headfonia.com/dethonray-dtr1-plus-review/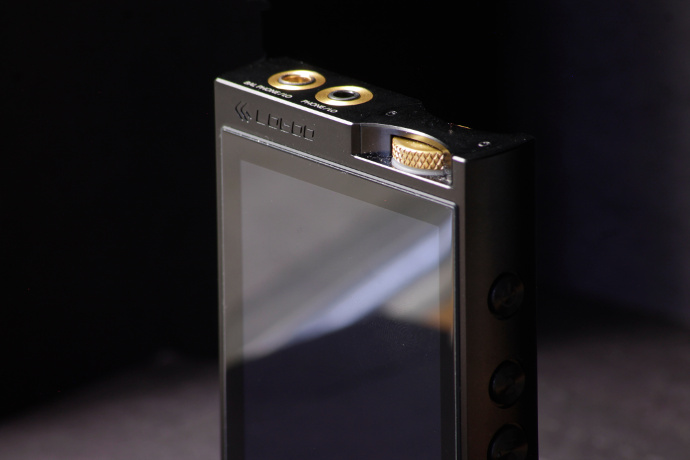 Lotoo PAW 6000 (Added 1-12-2019)
With the PAW 6000, Lotoo set out to create a machine nearly as good as the PAW Gold Touch. They took out a few hardware bits here and there yet managed to keep the clean reference sound from their flagship. Most companies would try to cut down on sound quality to make a clear ladder of the product hierarchy. Not Lotoo. They want to offer their customers the best sound they can make, even if it means it will rival their own products in some way.
The PAW 6000 has superb build quality, is pocket-friendly by today's standards, and comes with a very mature user interface. I am still baffled how they managed to pull off a firmware that was stable with basically their first try. On top of all that, the Lotoo PAW 6000 lasts longer than almost any other DAP on a single charge.
Review: https://www.headfonia.com/lotoo-paw-6000-review/
Shanling M7 [Added 19/05/2022]
Shanling claimed that this was the much more compact version of the M9. But for some reason, I mostly associated it with the Shanling M8, which I think is still a great DAP. So in my opinion, this is simply the replacement of the M8, instead of challenging the M9 with a smaller footprint. I think an "M8 MKii" name would be fitting for this player.
So the M8 owners can still use their DAP, especially if they love that very warm sound signature. However, if you want to get a compact, stylish, competitive DAP in the market today with plenty of features and great sound, this I think is the best choice right now. When you think about the great user experience and much smaller footprint of the M7, it's a great option with excellent sound quality.
Review: https://www.headfonia.com/shanling-m7-review/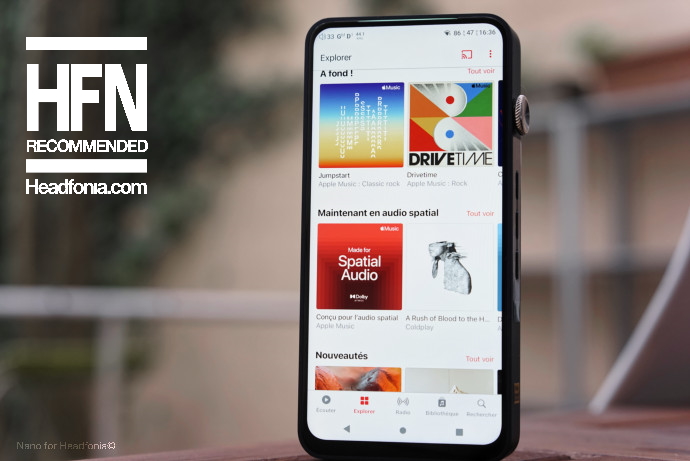 iBasso DX320 [Added 01/09/2022]
Once again: the iBasso becomes my go-to reference for anyone seeking a TOTL player, at premium prices. The brand did the same as they do for the DX300, just polishing a few aspects of his player, and fixing the rare issues found on the previous model. It's insanely fast, magic to use, and fantastic to listen to, even with big cans like my old Sennheiser HD800S, or even the Meze Empyrean.
At $1599, the DX320 is definitely not cheap – that's a $400 price increase – but it's still a no-brainer, outperforming many players, sometimes much more expensive. The only drawback? It's a big player like two iPhone Max blended together, but that's the only caveat I could point out.
So yes, this player goes directly into my recommendation list, and if you're out for a TOTL player, you should definitely try this one first, or at least add it to your list.
Review: https://www.headfonia.com/ibasso-dx320-review/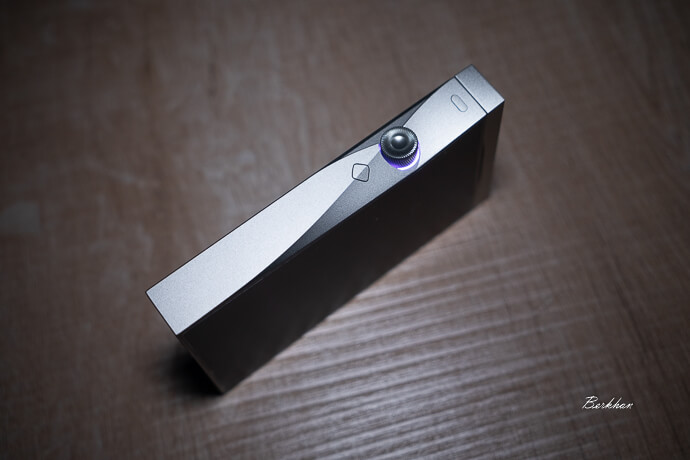 Astell&Kern A&futura SE180 [Added 08/07/2021]
Once more, Astell&Kern gave us a fantastic player, albeit a bit too big for any true nomad users. It's not as versatile as a FiiO, nor it is cheap. But, all in all, the SE180 is the best-sounding DAP I ever listened to this year. So much, in fact, that I literally bought one after a few tries, and wrote this review. The player is simply gorgeous – if a bit thick – and from the moment you'll lay your eyes on it, to the time you hold it, everything screams posh and luxury. To be fair, priced at €1599, you'd expect the player to look like a luxury product, but I can still remember my SP1000 and its dangerously sharp edges, which now look like a downgrade as if it was twice more expensive.
Personally, I've always favoured ESS DAC compared to AKM, and once again, the A&K SE180 strengthens my opinion: better dynamic range, sharper sound, and thanks to the brand tuning, it sounds equally natural now. If you want something a bit cheaper, you can check the SA700 or the new FiiO M11 Plus LTD (until stock lasts) or the iBasso DX300 if you favour versatility over performance. But, if your main goal is to get the best sound, under €2000, I'd say that the SE180 is the obvious answer, for the moment. A fully recommended buy!
Berkhan's Notes:
The Astell & Kern SE180 to me is quite a successful audio player. It has the usual A&K experience with polished software, good battery life, and authentic design. Most importantly though, I really enjoyed the sound quality and technical performance as a whole, especially with the SEM2 module.
It is pretty close to the performance of the SP2000, and that reason alone makes it a great alternative for audiophiles who don't have that huge budget for the flagship.
Review: https://www.headfonia.com/astell-kern-afutura-se180-review/
Review with SEM2 DAC Module: https://www.headfonia.com/astell-kern-se180-review-sem2/
Review of all SEM DAC Modules together: https://www.headfonia.com/astell-kern-sem-modules-review/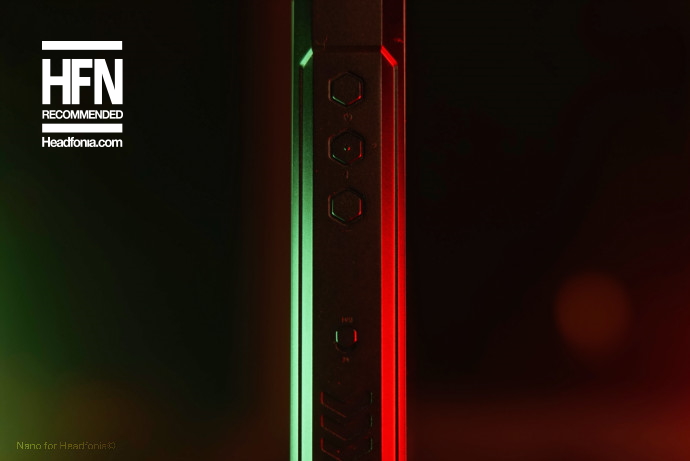 Fiio M17 [Added 10/11/2022]
Lo and behold, this is FiiO's best DAP up to this day, a true flagship condensing a complete high-end desktop system, in a "portable" player, re-establishing their leadership position – once again.
Sure, it's more transportable than a real nomad. Sure it gets way hotter than you'd ever expect a player could do. But, once you've plugged your ears/headphones, everything becomes insignificant, erased by the sound's prowess of the DAP. Top that with the same CPU found in the M11 Plus, a bigger screen, and a plethora of inputs/outputs and this player will replace/complete every source you may hold prior to that. At $1,799 USD the FiiO M17 is definitely not cheap – that's $1000 more than the M11 Plus – but it's still a no-brainer, outperforming many, if not every, players available at the time of writing. And, if I still have a personal affection for the DX320, for many, the M17 will be the one and only to get.
Review: https://www.headfonia.com/fiio-m17-review/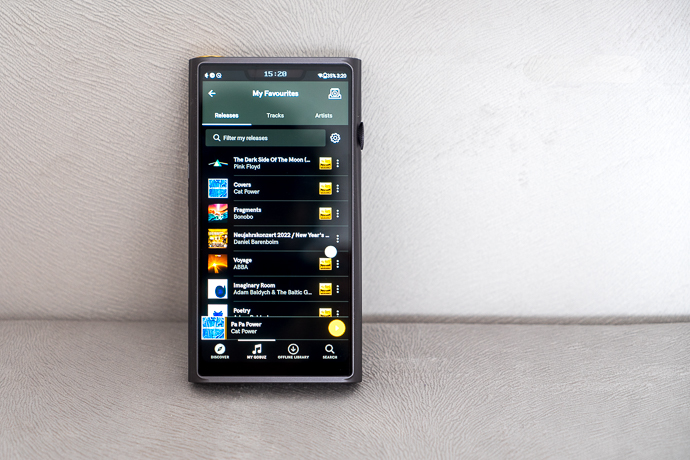 Shanling M9 [Added 27/01/2022]
When Shanling introduced the M9, I thought it would be a design and operation improvement only. Turns out it wasn't true. The sound quality has a distinctive upgrade too, which has been a surprise for me. M9 performs great with many different IEMs/headphones with good consistency and great technical performance. I know many people found the price increase hard to swallow, but when you listen to the device, it impresses.
If you're looking for a TOTL portable DAP with an excellent screen, good battery life, fast operation and full Android support, this is one of the best players in the market. I don't know if the regular version will be as good as this one, but regardless, I recommend the M9.
Review: https://www.headfonia.com/shanling-m9-review/
Lotoo PAW Gold Touch
Lotoo has a very unique approach to digital audio players. With their pro-audio background, it doesn't come as a surprise that they have opted for a super neutral signature for their top of the line music player. At the end of the day, it is the ground for their customers to build their own sound on, and what better signature to have than a reference one?
The PAW Gold Touch brings a few features to the table which we haven't seen in any other portable player, at least none that I know of. If I'm correct, it's the very first player to come with a built-in Sample Rate Converter and enabling this one, makes a noticeable difference in sound.
Hats off to Lotoo for one of the best audio players in the current market. The Touch gets my personal stamp of approval and goes on to the list of recommended DAPs.
Review: https://www.headfonia.com/review-lotoo-paw-gold-touch

HiBy RS8 [Added 09/03/2023]
The new Hiby RS8, with its R2R "Darwin" architecture, is one of the most successful portable players in the market, without hesitation. You get everything in a well-rounded package, with endless features and usability. I have re-discovered my music with the RS8 and I feel it performs excellently as a TOTL player should in this range. Not only is the HiBy RS8 an extremely versatile DAP, but it also sounds fantastic. I feel the HiBy RS8 also is among the best-performing players in this segment together with the N8II and SP3000.
If you're looking into a top-end portable player that can do it all, then the RS8 probably is the DAP to put on your shortlist. It's very easy for me to recommend the HiBy RS8, and as such, it surely is a recommended buy. It will be added to our DAP Recommendations. A fantastic job from HiBy.
Review: https://www.headfonia.com/hiby-rs8-review/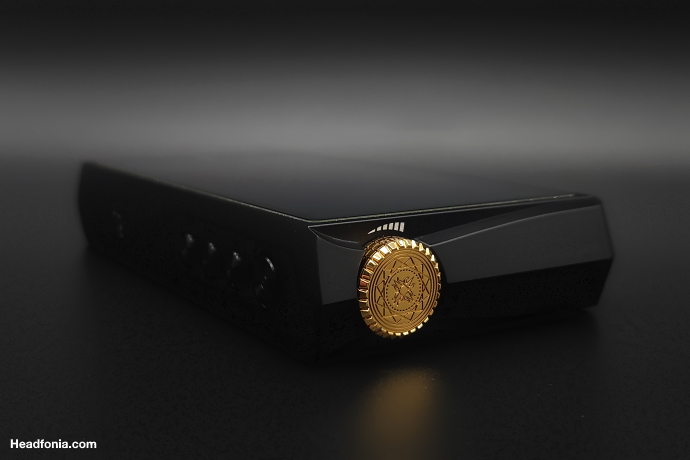 Cayin N8ii [Added 08/11/2022]
After months of testing, it's very easy to say that Cayin has created a seriously good high-end DAP. Not only does it have excellent build quality, but the internal design, versatility, usability and sound tuning also are spot on. At the moment, apart from the SP2000T and perhaps the SP3000, I don't think there is any other DAP that comes close to the N8ii's overall performance.
The Cayin N8ii offers a multitude of different sound combinations, making a DAP that basically works with everything you hook up to it. The N8ii surely isn't cheap but is an absolute pleasure to use and to listen to, it's that simple. The Tube output in combination with the CLASS A setting is magical if you ask me, and for most of the ears-and headphones I used, this combo/setting for sure is the one to go for.
It took Cayin a few good years to come back with an upgrade of their reference N8 portable player, but they really have outdone themselves with this Mkii. The only possible point of improvement I can think of is the inclusion of a Hybrid mode, just like in the SP2000T, but that's about it. The Cayin Audio N8ii DAP easily replaces the "old" N8 on our list of Best DAPs, and I with pleasure put our Recommended Award label on it. Well done, Cayin.
Review: https://www.headfonia.com/cayin-n8ii-review/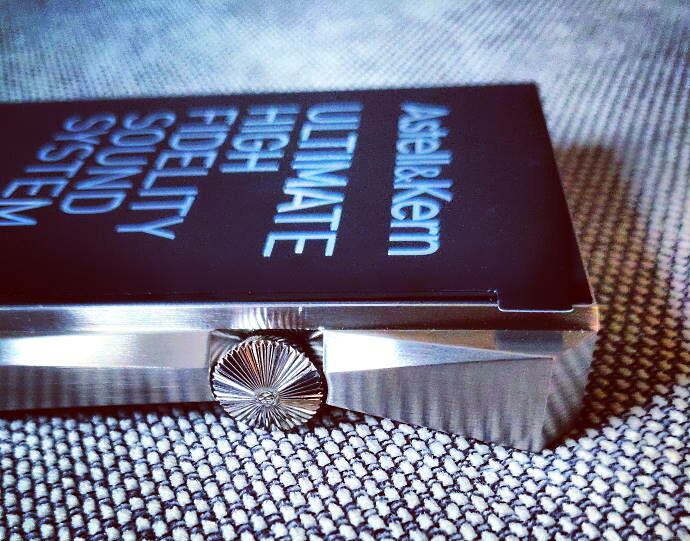 Astell & Kern SP2000 [Added 12/05/2020]
The Astell&Kern SP2000 is the best-sounding portable player the South-Korean brand has built so far. No, it doesn't come cheap but you in return get a DAP with an innovative design, extreme usability, and most important of all: a top-level sound where the technicalities are king.
On top of that, you can use it as a portable source with the Line Out, as DAC/AMP, or just as a digital carrier. And then there's streaming, APK install capability, and AK Connect if that wasn't enough already.
In short, the Astell&Kern SP2000 is one of the very best all-around High-end portable players on the market.
Review: https://www.headfonia.com/astell-kern-sp2000-review/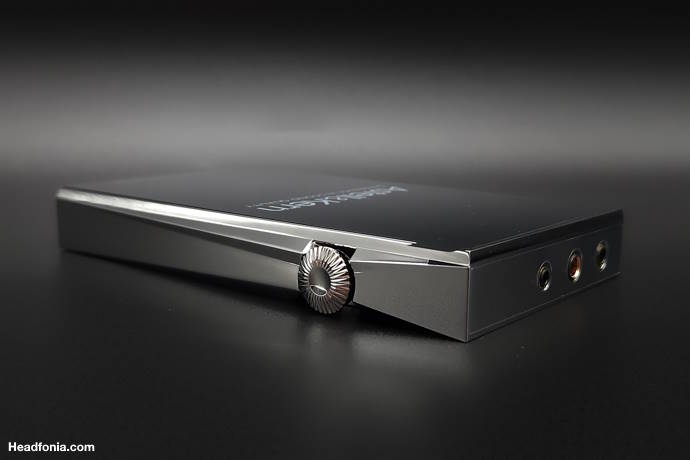 Astell&Kern SP3000 [Added 28/02/2023]
What a great DAP the Astell&Kern SP3000 is! It's a true flagship and engineering marvel. Each time when you think it can't get any better, AK comes in and strikes again. On a technical and user experience level, the SP3000 is a step up from the previous SP2000 flagship, though we still like that one very much as well.
The SP3000 is an expensive portable player, and it doesn't always offer the same tuning options as its competitors, but it's very good in what it does. With the SP3000 you get a very high-end portable player with a unique design, perfect build quality and excellent performance. The new UI is much better than before, but it of course isn't the full android experience you get.
Looking purely at the sound quality, the keywords to remember are dynamics, extension, precision, musicality, engagement and effortlessness.
The Astell&Kern SP3000 receives our "Recommended Buy Award" and it is now listed in our DAP Best Buy list where it is in good company. I am keeping the SP2000 in that list as well, as the SP2000 still is available, and it still is very good.
Review: https://www.headfonia.com/astell-kern-sp3000-review/