In this article we review the flagship Shanling M9 DAP which costs $2,799 USD.
Disclaimer: The Shanling M9 was sent to us directly from Shanling. The review reflects my honest opinion as always.
Shanling
Founded in 1988, Shanling has been developing Hi-Fi products for more than 30 years now. From high-end CD players to classy tube-amps, the brand made a name thanks to great craftsmanship and top of the line performance.
Shanling also developed a complete range of players and IEMs. We reviewed almost all of their portable products, including the Shanling M8 DAP which was selected as the best DAP by myself. Nano also reviewed lots of Shanling products as well as Yagiz. You can check them out here.

Shanling M9
The Shanling M9 is a continuation of the M8, with improved hardware/software and improved design. This is the new flagship portable player from Shanling and since the modular M30 device is not really portable, I exclude that one from consideration here.
Upgrades
The device runs Android 10, with a Snapdragon 665 CPU with 8 gigs of RAM. The onboard storage is 256 GB. This is expandable with a MicroSD card. When you think about the M8, these upgrades are huge. The previous generation flagship had the Snapdragon 430 with a total RAM of 4GB. The Android version was 7.1 only, and the onboard storage was 64GB.
The battery is upgraded from 7000 mAh to 8350 mAh as well with 18W quick charging support. One more important upgrade is the screen. Shanling decided to put a 6-inch 2K screen on the M9 for the best display experience in a DAP.
For sound, Shanling claims that they used an increased number of high-quality capacitors, thicker copper connections and further improved I/V conversion stage. The audio circuit contains a combination of TI OPA1612, AD ADA4610-2 and TI BUF634 with a fully balanced design.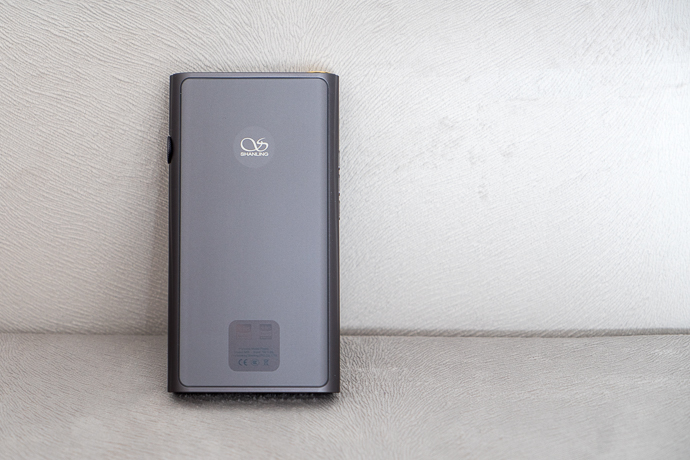 Limited Edition – 500 Units Only
The M9 uses the premium level DAC AKM AK4499EQ for this limited-edition release only. The total count will be 500 units. Since the AKM factory burned down in 2020, there are still huge problems about procurements and the AK4499 is a rare chip since then. Shanling used their remaining chips exclusively for this DAP. This chip probably won't be produced ever, as Asahi Kasei plans to introduce new flagship chips in 2022.
After this limited version, the "regular" M9 will hit the market with a different DAC chip. Who knows if Shanling is waiting for the new line of products from AKM? Maybe they'll use an ESS chip. Time will tell.
AK4499EQ with Replaceable Headphone Sockets
The AK4499EQ supports 32bit/768kHz with native DSD512 capability. There are  2 DACs inside so this is a dual setup of course. The amplifier side is strong too; it gives 920mW@32 Ohms from Balanced output. This figure was around 840mW in the M8. The single-ended side has an even bigger improvement; from 260mW to 460mW.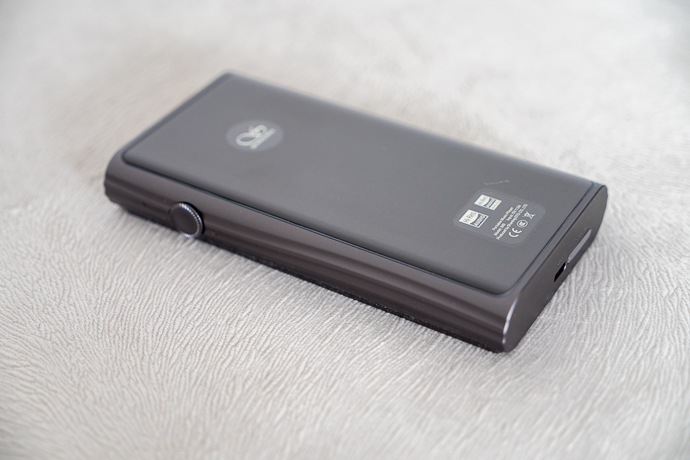 We still have a replaceable headphone socket system that allows you to switch headphone sockets depending on your cable termination. The mechanical performance here is also improved with smoother and easier socket operation. I personally like this design since you don't have to use adapters for your cables and connect every possible type of jack in there. I also like it because it retains the player's sleek look with only one output visible.
Other specs are as follows; CNC processed new chassis, 3 gain settings for the amplifier stage with an "Over-Ear Headphone Mode", 5G Wi-Fi, DLNA, OTA updates, Bluetooth 5.0 with every codec possible, and remote control features as well as Wi-Fi transfer, Bluetooth DAC and more.