In this overview we list the best TWS IEMs on the market. The list is sorted based on price, starting from the lowest to the most expensive. This is an ever-evolving list. There are so many good-sounding TWS IEMs out there that we can't list them all, but here are our favorites for now.
LYPERTEK TEVI / PurePlay Z3  – [Added 05/04/2020]
The Lypertek TEVI / PurePlay Z3 is an excellent earphone with punchy bass, clear mids, and good highs. It offers great resolution and clarity for the price and it can tackle some earphones that are double the price. Apart from the sound quality, PurePlay Z3 / TEVI is IPX7 water-proof, has easy-to-push physical buttons, great fit, apt-X support, and absolutely amazing battery life. Plus a gorgeous case. These are really hard-to-beat features, considering the price. If you're in the market for a balanced, HiFi-focused TWS, give TEVI / PurePlay Z3 a chance. You will not regret it.
Review: https://www.headfonia.com/lypertek-tevi-review/
BGVP Q(uantum) 2 – [Added 23/01/2020]
The BGVP Q2 is the first TWS to get full coverage on our website, for a reason: it sounds amazing. For the $75 to $109 price, it's incredible. It's not especially good-looking and won't give you the same "hype" you'd get from the Apple Airpods Pro, but sonically speaking, they are leaps beyond them. The acrylic shells are supremely comfortable, battery life is good, the signal is stable and you can even plug them with a classic cable to your DAP. For less than 200 bucks(?) they go directly to my recommendation list, as an upgrade of the Jays M-Seven. If the latter offers a longer battery life, and stronger bass, sound-wise, the BGVP Q2 outperforms the Jays in every aspect.
Review: https://www.headfonia.com/bgvp-q2-review/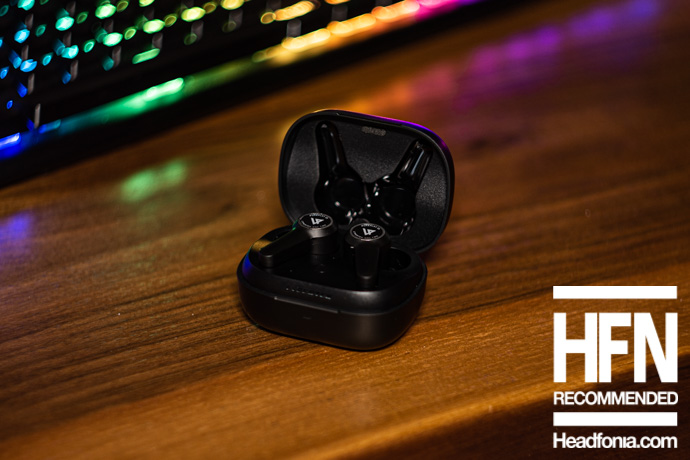 Lypertek Z5 – [Added 08/02/2022]
Lypertek seems to have had yet another success. Z5 is a really good and capable earphone. I wish good luck to its competitors because they are going to need it. I have mentioned many aspects of it positively, but I would like to reiterate what I said negatively. First off, the battery life is less than I expected. The charging box could have had a better exterior design. Apart from these, another potential issue that comes to my mind is that the oval nozzle makes tip-rolling more difficult. Apart from these, I can't find any other negative aspects of the product and I want to award the Z5 with HFN Recommendation. The Z5 has a well-functioning ANC, several useful modes, a good app, great sound quality, and a satisfactory fit and it is priced under the $150 USD mark.
Review: https://www.headfonia.com/?p=124153&preview=true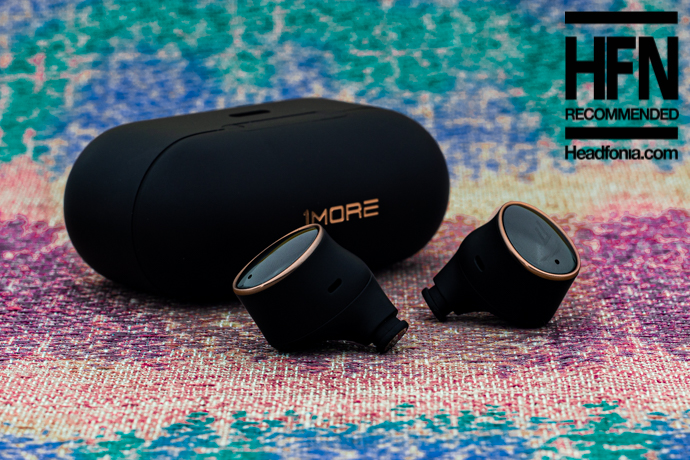 1MORE EVO [Added 27/06/2022]
Review: https://www.headfonia.com/1more-evo-review/
The EVO is a feature-packed TWS with an engaging and fun sound signature. The EVO has earned our HFN Recommendation award for several reasons. First of all, it offers a solid ANC experience with useful modes and it comes equipped with great quality microphones and a well-designed mic layout. Secondly, it supports the LDAC codec and offers a stable signal without any hiccups. The EVO has a great build quality and the compact form and factor of the case mean that it is easily pocketable. 
Overall, 1More's new flagship ticks my boxes and offers a complete TWS experience altogether.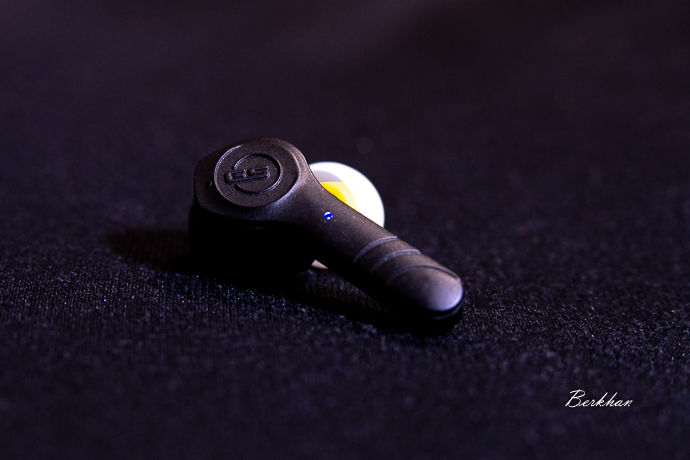 Earsonics AERO – [Added 10/03/2021]
If you're looking for an "audiophile-oriented" TWS, this is the one you should take a serious look at. The AERO is special in my eyes simply because of its tremendous coherency, which I think is already a shining example in this particular market.
It's one of the best options in the TWS category with an excellent sound performance which exceeded my expectations. The Earsonics AERO is one of the models that can change my stand against wireless IEMs.
Review: https://www.headfonia.com/earsonics-aero-review/
Lypertek PurePlay Z7 [Added 27/07/2021]
Once again, Lypertek didn't disappoint me with its excellent sound quality, long battery life, stable connection, and comfortable fit. It is a great TWS that is tuned to impress audiophiles who want more on the go. Additionally, the Lypertek PurePlay Z7 comes with a great charging case that looks chic and elegant. The whole package has brilliant build quality. These are all hard-to-beat features and the price is really good considering the sound quality it offers. If you're in the market for a balanced, Hi-Fi TWS with a dynamic and vivid presentation, the PurePlay Z7 is a must-try. I recommend it to all the fans of the wireless world.
Review: https://www.headfonia.com/lypertek-pureplay-z7-review/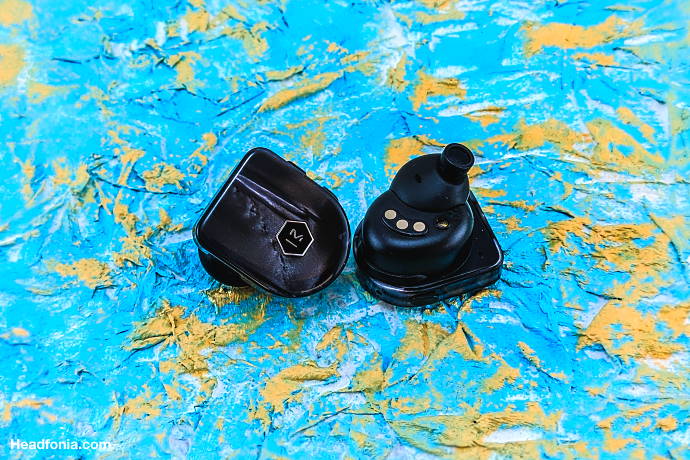 Master & Dynamic MW07+ – [Added 02/05/2020]
The Master & Dynamic MW07+ is a versatile earphone. From the audiophile point of view, you get an exciting, well-tuned sound in a Bluetooth enclosure and that doesn't happen very often.
As I stated in the features section, the noise canceling feature definitely needs improvement so do keep that in mind to prevent any NC-based frustration. Other than that, the whole package is really good. You get plenty of accessories, a really well-made, unique-looking, chic earphone with an elegant stainless steel case and a canvas pouch. The battery life is amazing, it has fast charging and it has virtually no connectivity issues.
Review: https://www.headfonia.com/master-dynamic-mw07-plus-review/
Sennheiser Momentum True Wireless 2 – [Added 08/06/2020]
My review time with the Momentum True Wireless 2 coincided with a little global phenomenon known as COVID-19, meaning I was spending a LOT of time at home on work calls, watching video content, and of course – listening to music. I expected them to be convenient and competent sounding, but I didn't expect to be as surprised as I was with how addictive they are. They feel a bit like lying on a warm pillow of sound, and one that you can take, well, anywhere with you. The Momentum became invaluable work productivity and entertainment companion, and soon enough a go-to music source in their own right.  
Are they as technically proficient as wired IEMs fed from high-end source gear? Of course not, but their addictive tone and stupidly good convenience-factor more make them more than the acceptable alternative – they're a genuine proposition for the audiophile who prefers a warmer sound signature and wants the added bonus of being able to multitask and enjoy multimedia. The UI and app aren't perfect, so here's hoping for a firmware update or two down the track to help make their user experience feel as inviting as their rich, cozy sound. The first iteration of the Momentum True Wireless rightly earned their accolades as the best-sounding wireless earbud-form IEMs on the market, and the added performance and features of the Momentum True Wireless 2 makes them an even surer bet. 
Review: https://www.headfonia.com/sennheiser-momentum-tw2-review/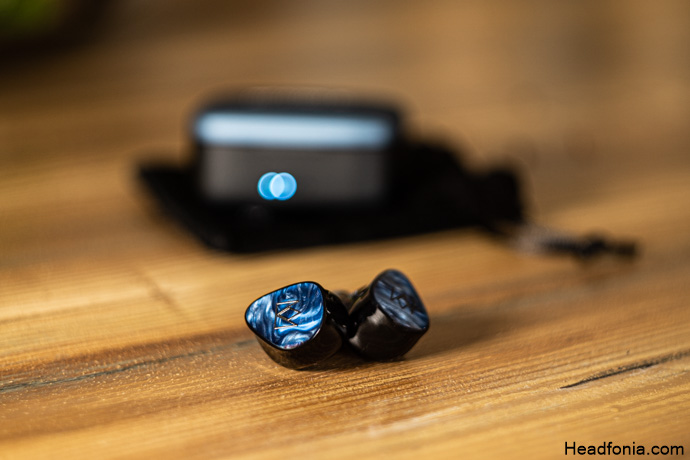 Noble Audio Fokus Pro – [Added 01/03/2022]
The Focus Pro is truly an incredible device. In addition to being the best TWS earphone I've heard in terms of sound quality, it is a solid candidate to be the industry leader in material quality, craftsmanship, and design. In addition to these, the FoKus Pro offers a stable connection, has relatively low latency, and supports aptX adaptive. 
If you're in the market for a solid, audiophile-focused TWS earphone and have no budget constraints, I can easily recommend you to try Noble Audio's FoKus Pro. I want to award the unit with HFN Recommendation, it deserves the crown.
Review: https://www.headfonia.com/noble-audio-fokus-pro-review/