In this article we look at the high-end Musician Aquarius DAC, selling for $3,199.99 USD.
Disclaimer: The Musician Aquarius was sent to us free of charge in exchange for this review by Aoshida Audio.
Musician Audio
This is only the second time that we feature the Chinese Musician Audio brand on Headfonia, so let's have a quick look at the company again.
Musician Audio in fact is a reasonably new brand, and they have only been around since 2020. The R & D team is formed by a group of enthusiasts with more than 20 years of audio research and development experience. Musician Audio is focusing on R2R discrete balanced DACs, balanced (headphone) pre-amplifiers, balanced amplifiers, headphones, passive speakers and many more.
Musician Audio uses a self-created R2R & DSD architecture with truly balanced 32 bit R2R & 6 bit DSD. R2R really is the hype of the moment, even if it has been around for ages already. Recently we have seen R2R in DAPs and even USB DAC/AMP dongles. R2R is popular and I must admit I really like the typical sound as well.
If you want to find out more about Musician Audio, you can find the full "About Us" on their website, right here.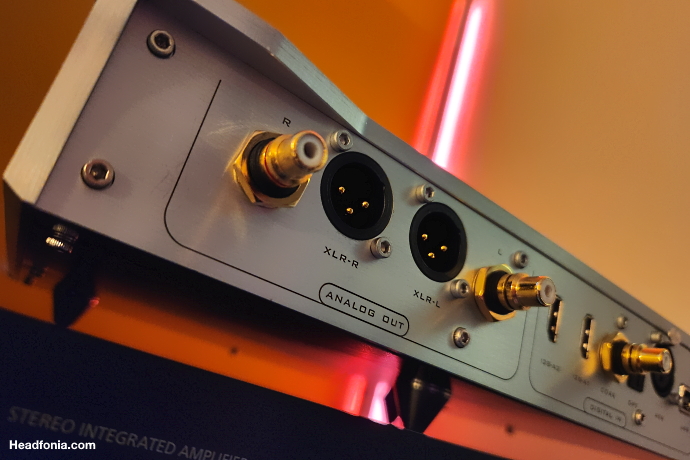 R2R Tech
We have on multiple occasions explained already what the R2R technology is all about, but if you're not familiar with it yet then you can read up on R2R here:
https://en.m.wikipedia.org/wiki/Digital-to-analog_converter
https://en.m.wikipedia.org/wiki/Resistor_ladder
https://www.electronics-tutorials.ws/combination/r-2r-dac.html
We on Headfonia have reviewed the following R2R tech units: Deva Pro (wireless module), HiBy RS6, Luxury & Precision P6 & P6 Pro and the Cayin N6II R01. From Musician Audio we reviewed the Pegasus DAC, you can find that review by clicking the link below and we suggest reading up on that DAC first before continuing here.
Musician Aquarius Overview
The Musician Aquarius DAC is the Pegasus' big brother. You can find its dedicated web page here. You can order the Aquarius from Aoshida's shop over here. The Musician Aquarius is available in a black and white version, and as you can see in the pictures, our version is white one. It's more of a grey really, just like the Pegasus.
Like it's little sibling, the balanced R2R Aquarius DAC has a multitude of inputs. On the back you will find an optical input, a USB input, two I2S inputs, an AES balanced input and a coaxial input. There's no BT module but I don't need or expect that either, the unit is extremely versatile already like this. Output-wise you get the same as the Pegasus: balanced XLR outputs and unbalanced RCA outputs.
Like with the Pegasus, connecting RCA and XLR outputs simultaneously is not recommended. It will degrade the sound quality because they are shared. It doesn't matter if the downstream equipment is on or off, the output signal will still be transmitted to the input stage of the downstream device. You will immediately hear the difference, so only use a single output. Musician Audio always recommends using the XLR output: "As a true balanced DAC, the XLR output of the Aquarius will be more superior".
Feature-wise the Musician Audio Pegasus has a few interesting things up its sleeve. We'll go over a few of these here and you can find the full feature and spec lists below. Musician with the Aquarius has focused a lot on getting a clean sound with low noise and little distortion.
As you know by now, the Aquarius is all about R2R. Each channel is equipped with an independent high-speed FPGA to control the decoding with 4 sets of 0.005% R-2R network. The Linear error is small, the decoding speed is high, and the digital noise is Low. It not only ensures low distortion of the audio signal but also ensures very low background noise music.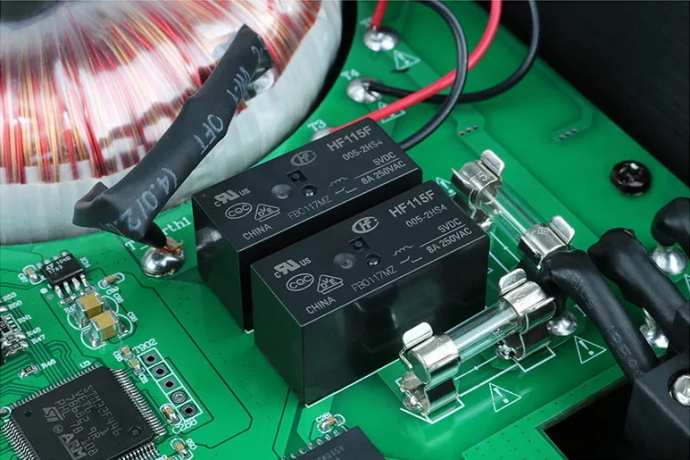 The Aquarius is also featuring a twin oscillator design, which "supplies" a constant temperature, always improving the unit's performance. Aquarius also sports an O-type single crystal copper transformer as packaged linear power supply, resulting in low distortion and low noise. The linear regulator can isolate the digital and analog parts of the multi-level power supply, to ensure low noise and stable power supply voltage for the DAC.
Using the main control ALTERA high-efficiency chip, the audio signal transmission is not distorted, and the sound quality can reach the HIFI standard hardware. The simple design makes the signal circuit reach a more ideal state, and the sense of hearing is clearer and more balanced than the traditional design.
Tuning wise, the Aquarius offer a series of self-developed and designed digital filters, working in 16 X Over Sampling mode, each Level of filter has a 32-bit input resolution, which can greatly increase dynamic contrast, analysis, and more natural and delicate timbre, etc.
Also impressive is the fact the Aquarius supports DSD1024 and PCM1536 over USB & I2S.
Full Features overview
Proprietary R2R + DSD Architecture
True balanced 24BIT R2R + 6BIT DSD (32 steps FIR Filters)
Adopt 0.005% precision resistance
Constant temperature twin crystal oscillator design
Low distortion, Low Noise Power Supply
O-type single crystal copper transformer
FIFO Buffer
Digital Signal Processing via FPGA
DSD1024, PCM1536 Supports on USB & I2S Input (the audio source needs to be compatible with the native interface)
Proprietary USB Audio Solution via STM32F446 Advanced AMR Based MCU
Licensed Thesycon USB Driver for Windows Platform
Driverless On Mac & Linux
Aquarius Specifications
DSD: DSD64-DoP on All Input, DSD1024 On USB & I2S Input
PCM: 24bits / 44.1, 48, 88.2, 96, 176.4, 192KHz On All Input. 1536kHz On USB & I2S Input
Sampling Mode: Non-Oversampling NOS / Oversampling OS
Digital Input: USB * 1, AES/EBU * 1, Optical * 1, Coaxial * 1, I2S* 2
Analog Output: RCA * 1, XLR * 1
Unit Size: 33*30*7.5cm
Unit Weight: 5.6Kg
Packing weight: 7.35Kg
The article continues on the second page, click here or use the jumps below.
Page 1: Musician Audio, R2R tech, Aquarius, Features, Specifications
Page 2: Box & Accessories, Design & Build Quality, Lay-Out, Usability
Page 3: Sound, Comparison, Conclusion