In this article we review the new Shanling H5 DAC/AMP, it's selling for $369 USD.
Disclaimer: Shanling sent us the H5, free of charge, for the purpose of this review. In exchange, we're going to give our honest opinion, as always.
About Shanling
Founded in 1988, Shanling has been developing Hi-Fi products for more than 30 years now. From high-end CD players to classy tube amps, the brand made a name thanks to great craftsmanship and top-of-the-line performance, embodied by devices like the new EC3 – a high-end, compact CD Player, or the new CA80 a lovely all-in-one CD/Amp/DAC player – something that I'd love to try too.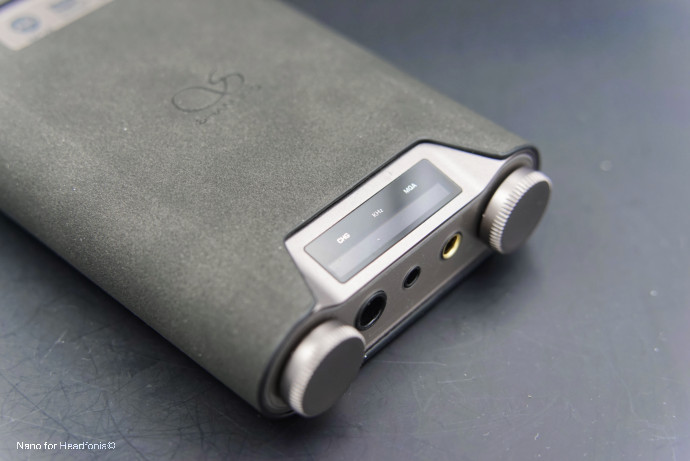 Shanling also developed a complete range of players and IEMs, like the M6 and M6 Pro (21) that I previously reviewed, now topped by the Shanling M6 Ultra, the M7, and the almighty M9 that Berkhan and Yagiz loved and praised, with good reasons.
And, in addition to all of that, the brand also have a full range of delightful portable DAC/AMP today, like the Shanling H7, a high-end portable DAC/AMP, that I previously reviewed.
A device that earned my personal recommendation, that led the way for the new Shanling H5, a smaller version of the brand's flagship DAC/Amp, the subject of today's review!
Design & Build Quality
Casing
As usual with the brand, build quality is absolutely flawless, with no gaps and premium materials everywhere your eye can see, and your hand can touch. The unibody case is simply gorgeous, magnified by the titanium finish and two clickable knobs used to control the device.
If the H7 was kind of massive – even if not as big as the FiiO Q7 – the new Shanling H5 is a lot more "usable". Of course, the DAC isn't, by no means, a small device nor a lightweight one but, compared to its bigger brother, this one remains a lot easier to carry – especially on the go. Size-wise, the DAC is 40mm shorter (102 mm tall), but keeps the same width (85 mm), and thickness (25 mm), with a total weight of "just" 270g – a massive shave-off compared to the H7 – and that's without the leather case.
It's still an incredibly geeky device, with a screen that's way too sharp for a portable DAC/AMP, but in the meantime, the H5 keeps Shanling's finesse, as seen on other models like the EM7. Flagship build, for less than $400? Count me in.
Layout
Like the H7 from which it derives from, the Shanling H5 offers a very solid I/O that should cover all and every use.
Upfront you get:
two control wheels, with one used to control the DAC, and the other one to set the volume
a 3.5mm headphone output, so you can connect your headphone (unbalanced)
4.4mm Pentaconn balanced headphone output, to connect a balanced headphone
Backside, you have:
a full-size line-out, with L/R RCA ports
a 3.5mm digital line-in coaxial or mini-toslink (the Jack to Cinch port is included)
two USB-C ports, with one used for charging and the other one for Data
and, once again, a micro-SD port!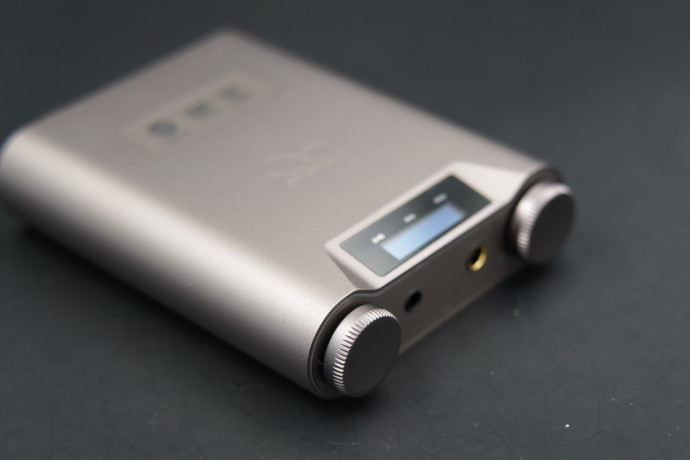 And, last but not least, you also get a monochromatic 0.87" OLED screen on top, that displays all the information like volume, playback info, options, or even the name of the track playing (more info on that later)
Again, every port and knob is faultless and looks like they'll easily withstand any harsh abuse. I like that.
Screen
Usually, a screen on a DAC/AMP is just for show. But, this time there's a real purpose and the Shanling H5 definitely makes good use of its screen.
It's not the first device of its kind to get a screen – xDuoo or FiiO already did that – but the H5 is one of the first to carry its own embedded player, thanks to its micro-SD port.
Sure, it's a bit small and you'll preferably crank up the brightness, but fonts are sharp, responsiveness is great and overall, this one delivers a great experience. Even more if you take account of the fact that… it's a DAC/AMP, not a DAP!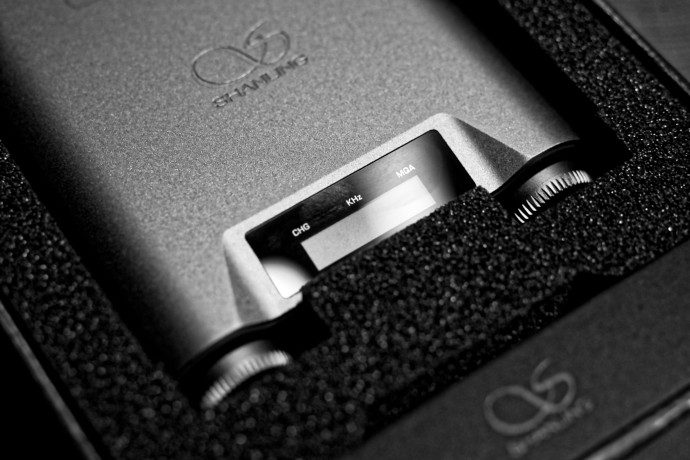 Bundle
Inside the box
The Shanling isn't really well-dotted, but you do get the mandatory accessories.
Inside, you will find :
1x Shanling H5
1x faux-leather pouch
1x USB-C to USB-A cable
1x USB-C to USB-C cable (short)
some documentation
Sadly, the device only comes with a sole USB-C port and no USB-C to 8-Pin adapter, but thankfully I just had to use my ddHiFi TC28i to connect the H5 to my iPhone – and those who'll get the new iPhone 15 and 15 Pro will be able to plug the DAC to their phone directly. Lucky!
The article continues on Page Two, after the click here
Page 1: about Shanling, casing, construction
Page 2: UI & Usage, Bundle
Page 3: Specifications
Page 4: sound & conclusion