In this review, we take a look at the ddHifi TC25i DAC/AMP and the TC28i Lightning to Type C OTG Adapter. They go for $39,99 and $29,99 USD.
Disclaimer: the two dongles were sent to us free of charge by ddHifi. You can find them on ddHifi's Aliexpress, or at your local retailer.
About ddHiFi
Established in 2017, ddHifi is a new brand of adapters, DAC, and more recently, earphones. Led by Demond Ding, a former member of FiiO and Oppo, the brand has gained some fame recently, and I was pretty curious to try their products.


The company goal? 
"To use concise and brief design language to make user-friendly accessory products, abandon any decorative design that is irrelevant to practical usage and pay more attention to product material and craftsmanship details with cost-controlled"
Or in simple terms: good products, at an affordable price. Which is equal to chi-fi if you want to short it even more. Last time, I put my hands on the TC35i and TC35B, two USB-DAC dongles, respectively made for iOS or Android devices.
But today, we are focusing on two iOS dongles (sorry Android users), the ddHifi TC25i/TC28i.
Design & Build Quality
Casing
Like every ddHifi's dongle, the TC25i and TC28i are super small, but also super sleek. Until you get them in hand, you won't believe how tiny the TCxx series is, even more once connected to your phone. At the moment, none other device achieved the same level of compactness, while conveying such a premium feel.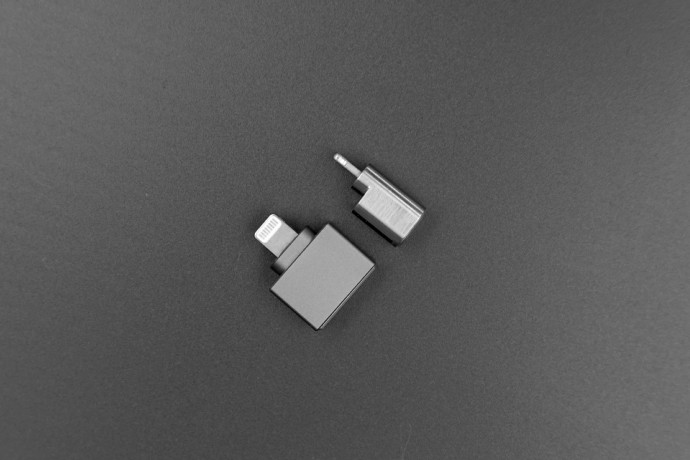 End to end, the TC25i is just 2 cm long and 1,12 cm thick, while the TC28i measures 1,35 cm long and 1,85cm thick. By comparison, the BGVP DM8 adapters were BIGGER than both the TC28i and TC25i, and none gave the same confidence in terms of build quality. I mean, each ddHifi's dongle is made of CNC'ed aluminum, which is pretty cool no matter how you look at it.
In fact, during my time with them, my sole concern was how easy it would be to lose those dongles. I'm now more used to them and thanks to the sturdy built, I saw that the headphone plugs were clamping the jack hard enough, so you can never unplug them inadvertently 
Build Quality
Again, ddHifi ticks all the right boxes class, and the TC28i/TC25i feel as good as they look. Wherever you touch, it's just thick solid metal and with my iPhone, I was more anxious to break my Lightning port, than the DAC. A fear that disappeared after a few weeks of use.
For the TC25i, the brand uses surgical 316L stainless steel for the main body. Neither polished nor galvanized, each DAC is supposed to display its own cutting lines. On the other hand, the TC28i exhibits a light green, gray-toned, housing advertised as "forest green", matched with a gold-toned cover.
Both devices are absolutely flawless: no screws, no gaps, no loose parts. 
Comfort and Specifications
Daily use
Both ddHiFi TC25i/TC28i are extremely simple to use.
TC25i
You plug it into your phone, insert your headphone's jack / USB-DAC and you're good to go. There were nos issues with my iPhone 11, and was pleasantly surprised to see how well it worked on iOS. A lot of DAC makes the iPhone displays the infamous "this accessory requires too much power", but that was never the case with the T25i. Hurray!
TC28i
The TC28i role is to replace the Apple's CCK, which is notoriously known for its flimsiness. If the CCK offers a USB-A plug, the TC28i gets a USB-C port, which is commonly available on lots of devices now. For example, I plugged the EarMen Eagle and Sparrow and both worked flawlessly, same for FiiO's new Q3, as long as you use a good USB-C cable.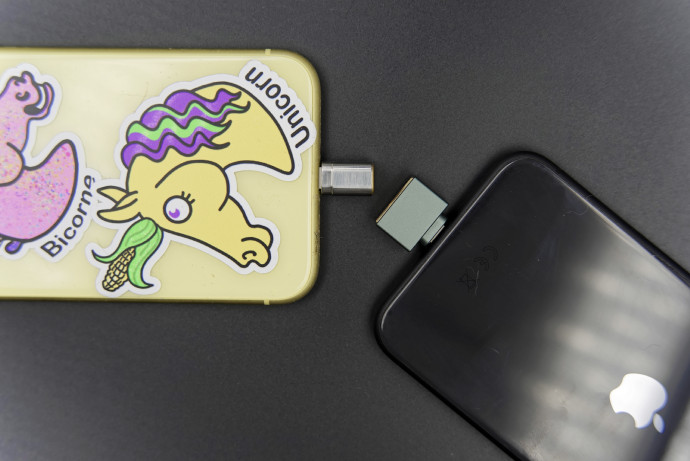 Specifications
TC25i 
At the heart of the TC25i, you'll find a Realtek ALC5686 SOC, the same chip found in the TC35i and TC35b. In fact, the TC25i only difference is the 2.5mm plug, making it easier for users with 2.5mm TRRS IEM to connect them to the iPhone. 
If was not able to find any information regarding this particular chipset on Realtek's website, I got the tech specifications that ddHifi sent me:
up to 32bits / 384kHz PCM decoding support (no DSD/MQA)
124dB SNR and 95dB THD+N
auto-impedance sense function
up to 30mW @ 32ohms
So yeah, we are far from our usual DAC/Amp, boasting massive figures at 32ohms. But, considering the size, I'm more interested to see if those offer a real improvement compared to the embedded chips found in the usual iOS/Android dongles.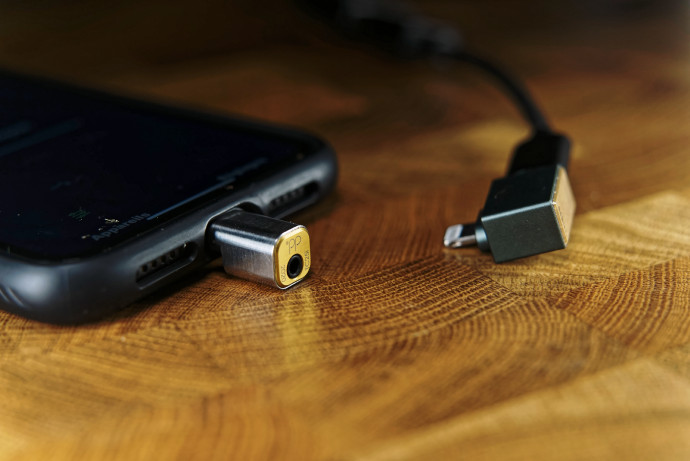 TC28i
The TC28i doesn't embed a DAC, it's just a bridge between the iOS world and the rest of us. Yet, it appears that some limitations still occurs.
You can:
You can't:
connect a DAP in USB-DAC mode
connect a native Type-C earphone, like Samsung's buds
charge your iPhone (!)
So it seems some users will still hold onto their CCK, as it's one of the few solutions that allow you to connect a USB-DAC and charge your iPhone, thanks to the dual port.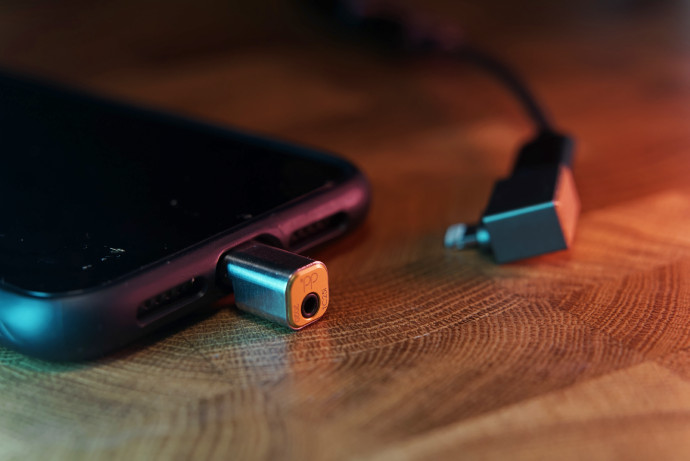 Full specs
Type: USB DAC
Chipset: Realtek ALC568
Impedance: < 1 ohm
Size: 18,2 x 11,2 x 10,2mm
Weight: 6g
Socket: Lightning (TC25i) / Lightning to USB-C (TC28i)
Weight: 6g
Frequency range: 20 – 20 000Hz
Price: $49/$39
The article continues on Page Two, after the click here