In this article we're announcing the winner of our Topping A50s Christmas Giveaway!
The Topping A50s giveaway only ran for a week and a half but it was a success with hundreds entries. We had participants from all over the world but there of course can be only one winner. The winner was selected at random by a click of a button.

What was the prize again?
The A50s headphone amplifier is one of Topping's latest headphone Amplifiers. It's also a pre-amplifier with NFCA Module.  The A50s according to Topping brings a precise, detailed and musical restitution with a near-Zero-Ohm output impedance.
Don't Look Down
With a THD+N of 0.00007% and SNR of 143dB, the TOPPING A50s' noise floor is so far down you might get dizzy. Compare this to the original A50, which has a THD+N of <0.0004% and an SNR of 123dB.
The Power Hitter
The TOPPING A50s swings for the fences with its output power, driving a whopping 3,500W x2 @32Ω (more than 1,000mW more powerful than the A50). With that sort of power, you can drive anything from sensitive IEMs to power demanding headphones.
6.35 Single-Ended and 4.4 Balanced Outs
The A50s offers both a 6.35 single-ended and a 4.4 balanced out on its front plate. Both options deliver stellar dynamic range (138dB/144dB) and output impedance (<0.1Ω/0.2Ω).
High-Low Gain Setting
Drive high impedance headphones with ease thanks to the A50s' high-low gain setting of 0dB/6dB at the SE output and 6dB/12dB at the balanced output.
The Winner
The excellent Topping A50s amplifier according to the winner's IP-address is going to a home in New York, USA. To prove that the winner entered the contest and left a comment on the announcement post, here's what he/she posted about it a week ago:
"This might enhance the quality of my life in my audio bubble."
Well, I hope that you winning this amp makes your bubble a bit happier during these difficult times.
OK so now without further ado, let's announce the winner of this incredible amplifier. Congratulations to:
.
.
.
.
.
.
.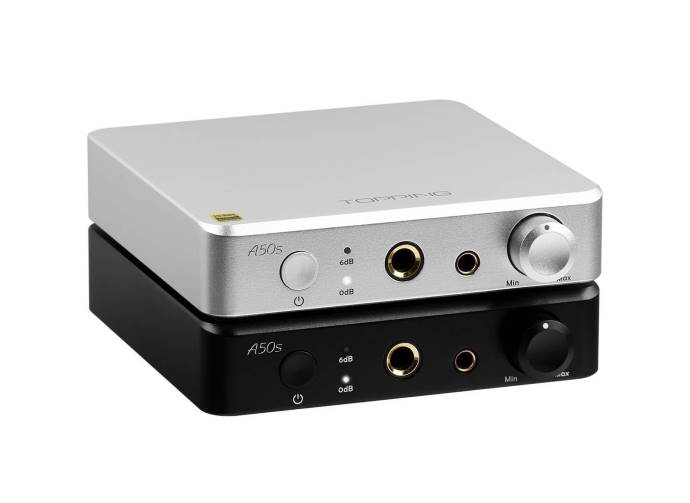 .
.
.
.
.
.
.
Sally Jenson
Congratulations to Sally from across the ocean in the good old US of A. We hope you will enjoy your prize, take really good care of it. I will be in touch soon to arrange the delivery of this incredible amplifier. We will be contacting this lucky winner by email. If she doesn't reply within 2 weeks, we will be selecting a new winner.
Thank you everyone for playing, and thank you APOS Audio for having done this with us! Go check out their website!
More giveaways you say? Convince us in the comments!