Disclaimer: The Hugo 2 was bought directly via Chord Electronics for a discounted price. Many thanks for the generosity!
If there is one brand in personal audio that does not need an introduction I believe it's Chord Electronics. They have been talked about continuously ever since they have brought the fabulous Hugo (you go, get it?) to the market. It was their absolute breakthrough product which has shown us what is possible with D/A converters. Their smaller, cigarette pack sized, Mojo has been, and probably still is, one of the most sold items in this segment and is loved by the whole community around the globe. Today we are looking at the successor to the original Hugo, the Hugo 2.
Before we do that though we are going to learn a little bit about Chord Electronics.
The following lines are shamelessly copied from John Franks' interview in our Q 'n A Saturday special.
About Chord Electronics
HFN: Please tell us about your role at Chord Electronics and your background
JF: My role involves listening to our customers and identifying tends within our markets, following them into internal and external discussion. I then craft the products that we wish to take forward into development. I'm still a designer at heart so, therefore, I am closely involved with the whole electrical and mechanical design process.
HFN: What are your influences and how did you get into audio?
JF: Formerly, I was an avionics engineer, a specialist engineer in electronics for aircraft which greatly influenced me. It's a rigorous and very demanding discipline that states that if you have a design difficulty you absolutely must find the perfect solution for that issue. You can never find a solution to your problem by applying a secondary fix, because it just acts like a Band-Aid plaster over something very nasty underneath.
I have brought this aerospace philosophy, and its demands, to the audio industry and this is why when Rob Watts came to me, many years after founding Chord Electronics, with a far better FPGA DAC design than those already on the market, I signed him up straight away. Yes, it was was very complicated and expensive, but it was (and still is) fundamentally better than the other approaches on the market.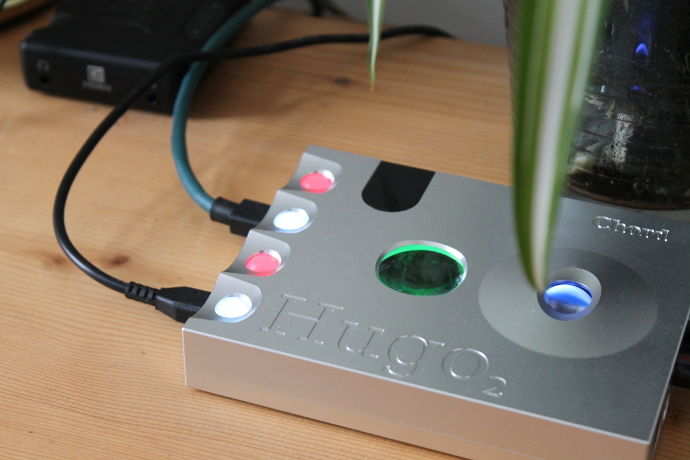 I entered the audio industry as a young engineer and, like many others of my generation fascinated by audio, I was messing around designing and building audio amplifiers. Unlike other engineers, however, I had a specialised knowledge from my avionics training which meant my approach was different to my peers'. I was working with planar magnetics and MOSFETs and ultra-high-frequency switch-mode power supplies. From this experimentation, I realised that I could develop an audio product with significant benefits and advantages, many of which are only now are beginning to creep into competitors' products decades later.
HFN: How did it all start? What was the kick-off of Chord?
JF: From being an avionics engineer, I moved into other industries. For example, I joined a Hong Kong-based power supply company, of which I was made a Director in charge of 32,000 employees, but I wanted a more local life at the time, so I moved back to the UK, went back to my design roots and started Chord Electronics in my garage whilst working in senior positions for AT&T and Raytheon, etc. After a few short years, Chord Electronics became a full time company following a number of large broadcasting and recording studio contracts for my innovative switch-mode power supply and custom MOSFET amplification.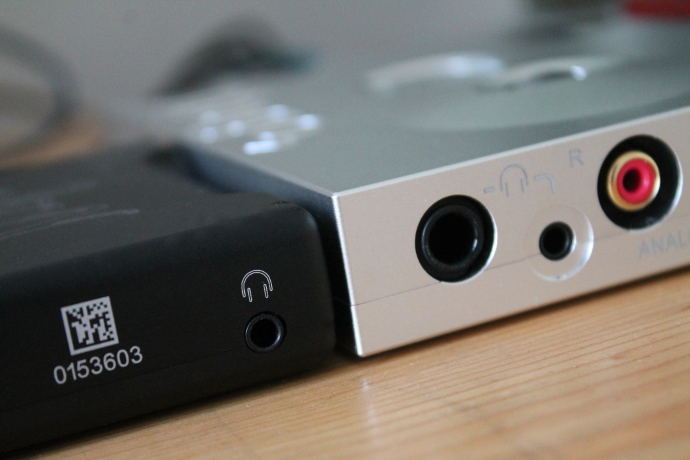 What's in the box
You will get a good number of digital interconnects (1.2m USB, 15cm micro USB OTG, 15cm optical and a longer optical cable) as well as a switching voltage charger with interchangeable plugs and a neet remote (batteries included). There is no case available at the moment, but Chord is working on getting one as accessory.
I have to admit that I never used any of the accessories except for the charger and the shorter optical cable. Most of the times I have used Hugo 2 with the Green Line micro USB cable that came with my Continental Dual Mono.
I would have loved to see a coaxial cable in there, since Hugo uses a 3.5mm jack coaxial input. But since many companies are now using this type of coax input, and since most of them also supply adapters I have simply put together a coax cable with those adapters…
You will also find one of the best looking manuals in the box. For your convenience, a link to the manual.

More on build quality and sound after the jump!