In this article, we review the Topping DX5 DAC, PRE & AMP all-in-one device. It costs $449 USD from Shenzhen Audio.
Disclaimer: ShenzhenAudio sent us the Topping DX5 for this review, free of charge. We thank them for this opportunity. As always, I am here to honestly convey my thoughts about the product to you.
Topping
Topping Electronics & Technology, known as 'TOPPING', is based in Guangzhou, China, and was established in 2008. They design some of the best DACs and AMPs when it comes to the price-to-performance ratio. They have a dedicated R&D team of skilled engineers and audiophiles. In addition to that, they are heavily invested in the latest audio testing machinery such as the APx555 from Audio Precision. Of course, all of this means one thing for us consumers, better devices! I have used many Topping products in the past, the oldest two I remember are the TP30 and the NX1. The year was 2013 I believe. I never had any problems with their products despite using 30+ of them throughout the years. They have a really good track record, performance-wise, in my book. Today we'll be reviewing their latest AIO unit, the DX5. It features a brilliant design along with two ES9068AS premium DAC chips. If you want to check out more Topping gear, you can find all of our related reviews here.
Topping DX5 Desktop DAC, PRE & Headphone Amplifier with Bluetooth
The Topping DX5's dedicated web page can be found here. It costs $449 USD from Shenzhen Audio. 
The Topping DX5 is a high-fidelity DAC & AMP combo that can decode PCM up to 32bit-768kHz and DSD up to DSD512, natively thanks to XMOS XU216 USB Controller. It is powered by ESS Technology's premium-tier ES9068AS DAC chips in dual configuration and it features Topping's latest NFCA amplifier circuitry. Furthermore, the DX5 fully supports the latest arsenal of wireless codecs, including Sony's 990 kbps miracle, LDAC. The DX5 was designed from scratch and won two design awards. Over the years we have figured out Topping's product nomenclature. If the product name has an X in it, it's a DAC & AMP product. Topping had recently produced two different AIO devices before DX5. The EX5 and the DX3 Pro+. We had the opportunity to review both. Topping seems to continue to offer different solutions for different price brackets and they keep on topping their achievements, unit after unit. Without further ado, let's see how it performs, together.
Here are the highlights of the Topping DX5 Desktop DAC/AMP.
x2 ESS Technology ES9068AS DAC
Topping's NFCA Headphone Amp Architecture
XMOS XU216 2nd Gen USB Controller (up to DSD512, PCM 768kHz)
Qualcomm QCC5125 Bluetooth 5 Chipset
LDAC / AAC / SBC / APTX / APTX LL / APTX HD Codec Support
Remote Control Support, OLED B&W Screen, Rich I/O
DAC / PRE / HPA modes
1.8W @32Ω | 250mW @300Ω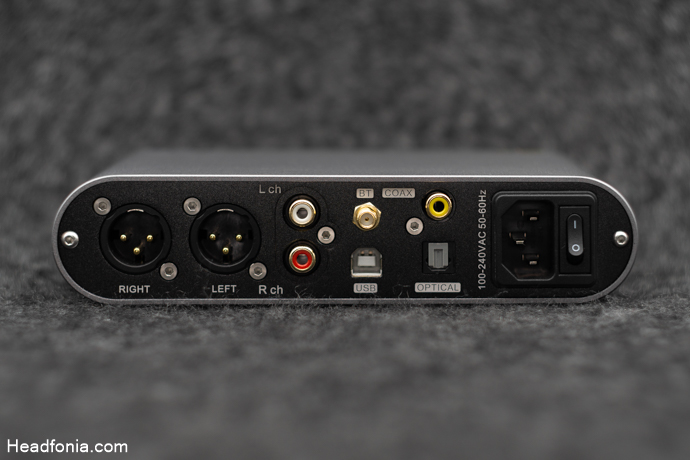 Packaging & Accessories
I see the DX5 as a new milestone on Topping's company path. With the DX5, Topping has not only changed its design language but has also undergone a radical change in packaging. They had been using the same white cardboard boxes for over three years now. The DX5 comes in a stylish black box. Although the surface of the box looks like a fabric when viewed from afar, it has a hard and rough feel. In my opinion, it looks ten folds more premium compared to the old, plain white cardboard boxes we got used to. Both the unit's design and packaging overhaul are a positive change in my eyes. It is nice to see Topping moving up not only performance-wise but also aesthetically. 
Topping did not list any features or information anywhere on the box, except for a small sticker with the unit's name and barcode on the side. When you open the box, you see that the old fully foam-lined compartment has been replaced by a more stylish, cardboard-lined compartment. The device is located right in the middle and there are two accessory boxes on the side. These boxes have diagrams on them, showing their contents in silver font, which adds to the overall premium feeling.
The accessories are pretty much the same. Topping provides a USB-A to USB-B data USB cable, a remote controller, a couple of manuals, an antenna, a 6.3mm jack converter, and a power cable. The accessory quality and the inclusion of a remote are good. Topping doesn't seem to have changed anything about the accessories.
Design & Build Quality
Measuring 18 x 4.5 x 14.8 centimeters, the DX5 will occupy as much space as the EX5 on your desk. The device is available in two colors. There is the two-tone gunmetal & black variant and the black only variant. We have the two-tone version and it looks very chic. Compared to the old, hard-edged design that Topping has been using for years, the new design offers a fresher, more modern look and softer design cues with rounder, sleeker details. The two-tone color option looks very good up close with its matching volume knob serving as a cherry on top, color coherency-wise. 
As for the build quality, nothing surprising here. It is very good as with other Topping units. The chassis is CNC precision milled as usual and I couldn't find any milling defects or assembly issues. The display we see here is not the Topping's signature orange display, instead, we get a B&W OLED screen that looks nice, if not as nice. The multifunctional volume knob is also aluminum and finished with the same, metallic black paint and I liked the design and size of it. You can feel each step and it provides satisfying physical feedback while turning. The device has an anodized aluminum surface and the paint job is expertly done. Let's not continue without mentioning that the two-tone variant looks quite stylish under a direct light source.
The layout is simple and easy to remember. Apart from the 6.3mm HPO and 4-pin XLR output, the rest of the I/Os are located on the rear side of the unit. The DX5 offers a rich palette of I/Os so it is easy to find a use for it in many scenarios & setups. Let's go over the I/O options, together. From left to right, we see balanced XLR outputs, unbalanced RCA outputs, a USB input, a Bluetooth antenna socket, a coaxial input, and an optical input. As for power delivery, the Topping DX5 uses a C13-type connector and cable.
Overall, I have to say I'm quite pleased with Topping's new design. While Topping raised the bar in audio circuit design with each product, its aesthetic offerings did not change much. Now, they entered into a new realm of possibilities where we audiophiles get better looking and sounding devices. When we look at the design awards that Topping's DX5 has received, it is easy to say that this change has been expected for a long time.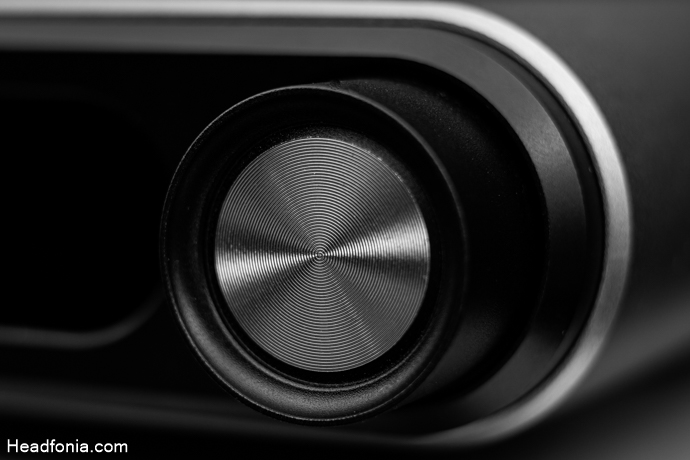 Controls & UI
The Topping DX5 features a black and white OLED display that shows information about the active input type, conversion and sample rate, sample type, and volume info. This screen is a slightly more advanced counterpart of the signature orange display and is used by the D70S, D90SE, and a couple more Topping DACs. By default, the main screen displays volume in decibels during playback, along with other data I mentioned above. When you switch tracks, the unit briefly displays the active sample rate in a bigger font. The DX5 offers limited controls via the multi-functional volume button. The included remote makes it much easier to control the device and navigate between the available menus. Via the knob, you can only change the active input type, adjust volume and switch the device on/off. 
Let's go over the available settings for the device via remote. First of all, the screen brightness is adjustable. You can manually select one of the 3 brightness pre-sets or you could set it to 'Auto' mode and let the device do it for you. You can also change the active input. The navigation and the menu feel fast. The device has 2 main modes. The volume-fixed DAC mode and the volume-variable PRE mode. Apart from these two, there are 3 different output configurations. You can activate PO only output, LO only output or you can activate both, simultaneously. There is another setting for XLR & RCA outputs. You could activate one or both at the same time. Furthermore, there are 3 PCM filters available on the device. FIR1 is the most natural-sounding one according to my ears and the effects of these filters are quite minimal so I would not advise losing sleep over them. You can see and change all of these settings in a single menu via what Topping calls the "setup menu". It is available in many Topping devices and that's how I set my DACs up before a review. You can find the detailed instructions here, I recommend taking a look at it. This secret menu offers an easier and faster way to kickstart your journey with Topping DACs. For my auto-standby-loving audiophile fellows, the unit supports the auto-standby feature and will automatically go into power-saving mode if it fails to detect a valid signal from the source.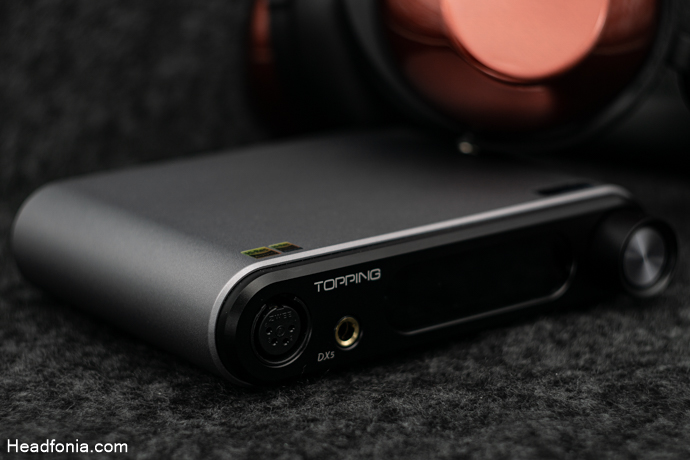 Power Delivery
I mentioned that Topping makes slight improvements on each new device they design. They are non-stoppingly trying to add to their audio circuit design and find new ways of enhancing the performance. We're seeing the lowest impedance values we've ever seen on an AIO device. If you remember our EX5 review, the EX5 had a lineout impedance of 200 ohms. The DX5's LO impedance is 50 ohms and its HPO impedance is practically non-existent. This means that it plays nicely with even the most sensitive IEMs out there on the market. As for power, we see similar numbers compared to EX5 and other AIO offerings. The device can deliver 1.8W into a 32Ω load. That's 250 mW into 300Ω and it's good, however, the DX3 Pro+ also uses the same NFCA amplifier with the same numbers, perhaps it's time for Topping to build a beefier NFCA for units that has a bigger footprint compared to a DX3 Pro+.
With the DX5, you should have no problem driving 600-ohm headphones. It can feed every can in my inventory, including the R9 and the Deva planars, without breaking a sweat. There is no hissing with sensitive IEMs so you're alone with your music and the black background. There are two gain settings. Low and High. The low setting is set at 0dB while the high setting boosts volume by 12 decibels.
The review continues on Page Two, after the click HERE or by using the jump below.
Page 2: Bluetooth Capability, Sound, Low, Mid, High, Technical Capability & Wireless Performance, Comparisons, Conclusion