In this article we look at the $219 wired version of the Hifiman DEVA headphone.
Disclaimer: Hifiman sent us the DEVA wired free of charge. The unit doesn't have to be returned after the review.
Intro
Today, we're taking a look at Hifiman's wired headphone, the DEVA. My colleague, Mr.Berkhan reviewed DEVA's Bluetooth version, don't forget to read it as well if you haven't already.
The Hifiman DEVA wireless edition retails for $299 USD. DEVA's wired version is around $80 USD cheaper. In this review, I'll be focusing on price to performance ratio and pairings with DACs & AMPs.
About Hifiman
It is simply impossible that you have not heard of Hifiman. They're this big, bold China-based personal audio company led by Dr. Fang Bian. It was founded back in 2005. I have used many of the company's marvels such as HM801, HM901s, HE-560, HE-6… These were all legendary devices, gold standards in their respective time periods. I remember the quality time I spent with 901S, good audio gods it was an exquisite experience I tell you. Hifiman still continues to set new bars and records both in digital and applied areas. Hifiman is an innovative company and they continue to R&D new goodies for us Audiophiles. I'll be looking at the TWS600's successor the TWS800 very soon as well so stay tuned folks!
Hifiman DEVA
Hifiman gives you a one-way ticket to the Planar World with DEVA at a very affordable rate ($299 USD). Don't let the price fool you though, it has excellent performance thanks to the new NEO ultra-nano diaphragm. Let's get to it without further ado!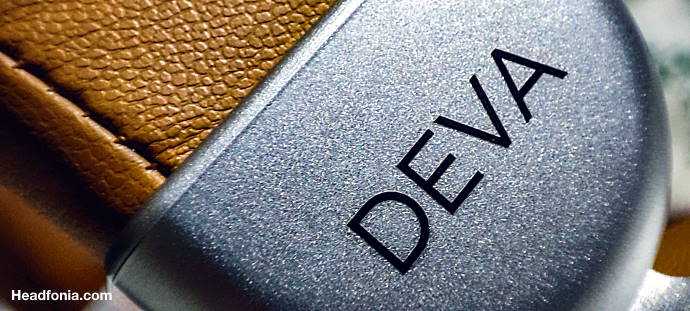 Specifications & Technical Data
Frequency Response: 20–20 kHz
Impedance: 18 ohm
Sensitivity: 93.5 dB
Weight: 360 g
HP Socket: TRRS 3.5 mm
Packaging
The Hifiman DEVA comes with a black, cardboard box. In the box, the headphones sit inside the glossy fabric textured cradle. The accessories are very limited however. You only get a 3.5mm to 6.3mm converter and a 3.5mm to 3.5mm headphone cable. I would love to at least see a carrying case here, but ok.
Design
One of my friends had a Bentley Continental GT with the tan coloured interior. It was a very elegant, very chic car. Especially the interior. Holding DEVA in my hands pulled that memory string and took me back in time immediately. For this price, this level of attention to detail and design R&D certainly does impress me. Silvery finish complements the tan leather accents and grille perfectly. In my opinion, it looks better than anything up to twice its price…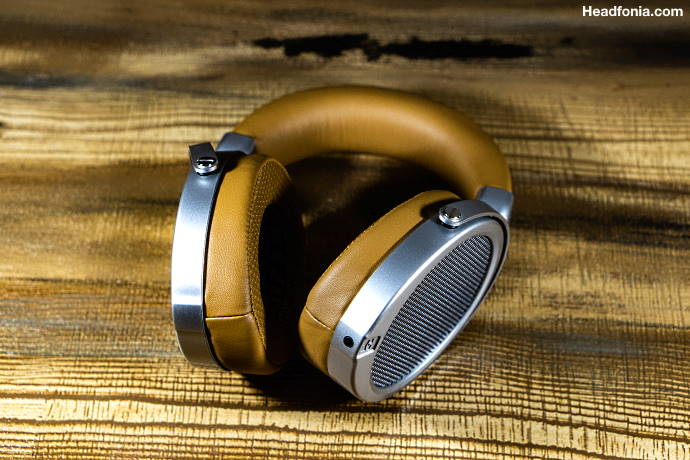 Comfort
Hifiman designed very comfortable new earpads for this headphone, they're thick and they feel great. The clamping force is really minimal plus I wear glasses and I had no issues with comfort, at all. On the inner side, the side that touches your skin, is some kind of fabric while the rest of the pad is good old pleather. The headband is also pleather and very comfortable.
Compared to the Sennheiser 58X and 660S, DEVA has less clamping force and it's thick pads feel more comfortable. It also feels more comfortable than the HD800S as well. The 800S stays really wonky in my head and wearing glasses makes it worse.
To sum this section up, I think Hifiman did an excellent job with the design and fit aspects of this headphone. I don't think anyone is going to have problems with the fit. Even after long sessions because it has a very light construction as well.
Sound
Hifiman is known among audiophiles for their planar headphones. This is not their first rodeo, and this won't be their last either. They know exactly how to make good sounding headphones and the DEVA is one of them, without any doubt.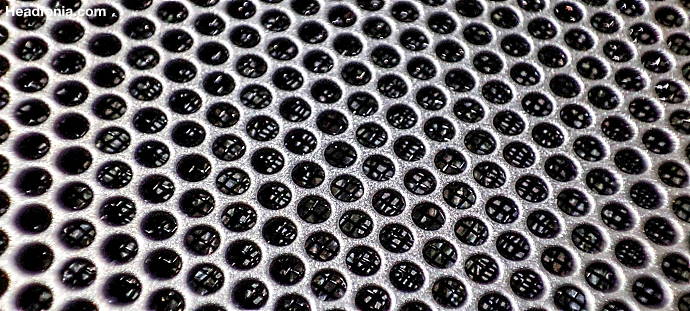 The clarity struck me as soon as I put it on and the detail retrieval is very impressive as well. DEVA's signature is neutral.
During my testing I have tried 3 DACs and 3 AMPs and I can say with confidence that it is affected by source more than for example, the 6XX, 58X & 660S. The DEVA even reflects Geshelli Archel 2.5 Pro's hints of warmth in its signature. If you go ahead and plug JDS Atom Amp, it gets more analytical. We will talk more about synergy and pairings but the main reason I am uttering these words is to emphasize DEVA's ability to reflect.
Bass
DEVA's bass response is typically planar. It is not shallow, it is not deep, it is a great example of how a reference bass tuning should be. Its definition is limited to the source and highly dependent on mastering of tracks.
I managed to achieve a perfectly well balanced synergy. For example, if you go ahead and serve yourself a nice piece of Art Blakey, it will feel perfect. However, some tracks that rely heavily on low end, genres such as R&B, EDM, you could want tad more oomph and authority. That is entirely up to you though, take my words with a grain of salt, as you should with every audio review.
The rest of the spectrum feels very reference as well, so the low end is perfectly in harmony with other regions. Coherency is perhaps one of the best attributes of the DEVA.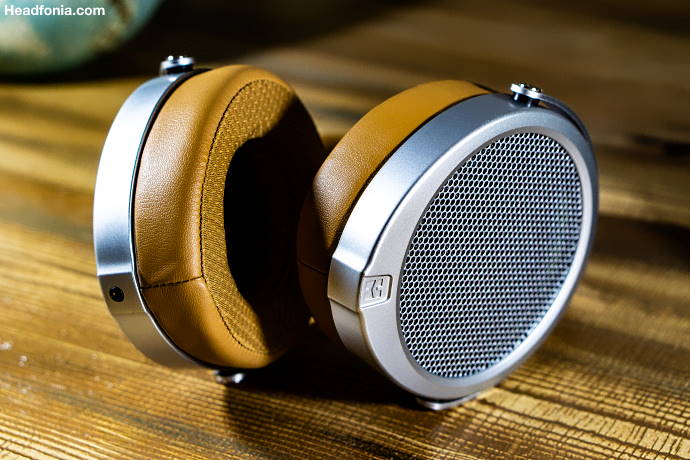 Midrange
DEVA's slightly forward midrange presentation is very well-tuned. Tonality-wise, the sound reproduction feels natural and delicate. Note thickness is great as well, it does not feel light.
The texture of stringed instruments impressed me quite a lot. Vocals are centered, instruments are scattered around with adequate air between them. I can't get enough of the velvety timbre of Melody Gardot's voice with DEVA. That's a sign of great midrange right there. There is a small hump over around 5k band, this gives a spark to midrange presentation, making it more energetic, vivid.
Detail-retrieval and clarity is breathtaking, you can follow micro details such as a far, indistinct tambourine or the weak decay of the hi-hats. This is perhaps one of the best midranges you are going to see at this price range, in my opinion.
Treble
Extensive, airy, energetic. This is the portrait DEVA draws for me. Some may find the bite a tad excessive, but with the right source selection, this becomes an advantage for PRaT. The attack & decay of transients are impressive to say the least. Treble does not feel artificial just like the rest of the spectrum. It stays true to tone and stays within the limits of the excellent coherency DEVA possesses. Crashes and upper piano keys have very definitive texture to them. The overall treble presentation is clear and well-done like the rest of the spectrum.
The part on sound continues on page two. Click here or use the jumps below.