Today we share the full review of the $399 USD Dethonray Pegasus SG1 portable and wireless DAC/Amplifier.
Disclaimer: The Dethonray Pegasus SG1 was arranged for us directly by Dethonray.
About Dethonray
Dethonray currently is a very boutique brand and the DTR1 Audio Player was their first child as a complete end-user product. And came the DTR+ model, which I reviewed at the start of this year. It deserved an award from us to be one of the best DAPs available, especially for its price. You can check that review just below and I suggest not missing it.
Anson Tse is the man behind Dethonray, and he has huge experience in audio processing. He believes that the universal designs in the market are not good for high fidelity, so he came up with his own. The same goes for his amplifier designs and I hope he continues to do the same.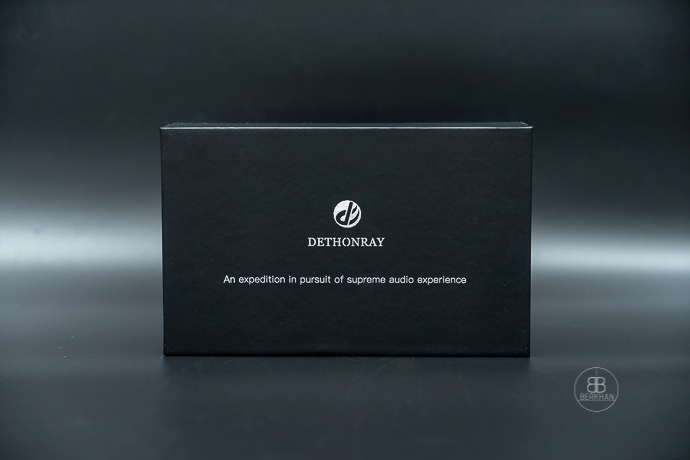 The "DethonRay" name is actually coming from a violin record Anson had listened to. The bass violin -to him- was very nice in the recording, and the recording itself was named "Dethon", so he thought about using the name. After some time he decided to add the "Ray" part to the end.
Giving life to your music collection is the one and only objective for every Dethonray product.
Pegasus SG1
The Dethonray Pegasus SG1 is a wireless DAC/headphone amplifier. Or as Dethonray calls it, a "Wireless HiFi Player". It is designed for portable use but it's suitable for desktop use as well for laptops and PCs. However, there's no USB connection.
Anson chose to go with the wireless route this time with his latest product. Dethonray is already known for single-purpose-built devices in terms of philosophy, so the only wireless design is not a surprise. And yet, I suppose everyone expected a new DAC/Amp after the Honey H1, especially considering its usability and ergonomic issues.
The SG1 utilizes the ES9038Q2M DAC chip, an "Advanced Desktop Plus Power Unit" which is developed in-house. It's an advanced power system designed for high-fidelity sound performance with independent suppliers of digital and analogue circuits. Similar to high-end DAP and AMP systems, but with a minimal path and hard-soldered joints for best performance with no compromises.

The new device has a very stylish new volume knob and comes in four different colours. The chassis is from CNC-milled high-quality aluminium. There are two phone outputs; 3.5 and 4.4mm.
The SG1 supports SBC, AAC, APT-X, APTX-L, APTX-LL, APTX-HD, and LDAC codecs.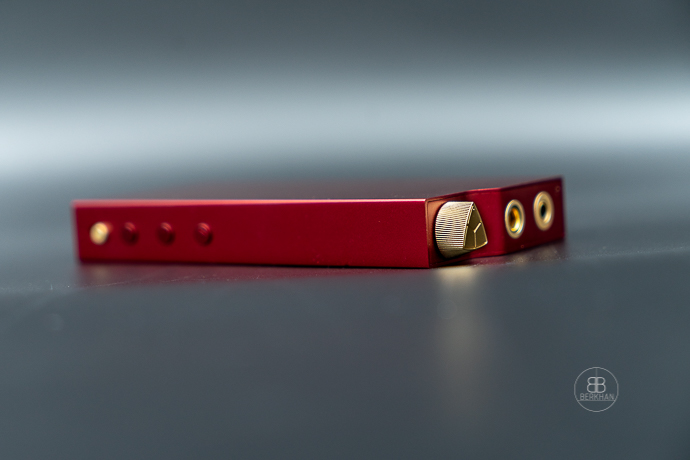 Design & Build Quality
The Pegasus SG1, just like the previous offerings from Dethonray, has a practical approach to its design. However, the SG1 is a more polished and complete product, and you feel that especially when you first put it in your hands.
The build quality is similar to the Honey H1 USB DAC/Amp, but the design and finish are certainly improved. The volume knob is the main characteristic of the design language, with its unique shape and triangle design. The Honey H1's volume knob faced criticisms and rightfully so since it was very small and heavy. It was quite difficult to rotate it. This time there's a much better knob and it's much more ergonomic.
The front panel has 3.5mm and 4.4mm outputs and a volume knob. On the opposite side, you have a status light and a USB Type C port. On the top of the device, you have another light which is actually a Dethonray marking and a logo. This light tells you about the Bluetooth status and whether the device is on or off. On the side, you have play/pause and track skip/backward buttons, together with a High/Low Gain switch.
User Experience
The Honey H1 was quite a buggy device when it first came out. The issues were solved later on, but the problem with the volume knob continued since it can't be fixed without a hardware modification. The SG1 offers a much smoother experience though. You open the device, pair it with your source device and you're connected. The volume knob is much better and the build quality has no flaws. Maybe Dethonray could've included a protective case since the design is sharp and angular so you might damage the corners.
Overall I have no problems with the Dethonray Pegasus SG1 in user experience. It has a good battery life, good connection stability and it's light and easy to carry around. I just throw it in my laptop bag and use it whenever I need good music when I travel. It's a nice companion.
One negative point is that the device has a background noise when connecting to my smartphone. You also have that slight noise when the music is not playing. So it's not dead silent. When the music is on you don't notice it.