Today we look at the Moondrop Chu, the entry-level IEM from the Chinese brand, a model selling for $20 USD only.
Disclaimer: the Moondrop Chu was sent to us free of charge in exchange for our honest opinion.
About Moondrop
Founded in 2015, Chengdu Shuiyueyu Technology Co., Ltd., the company behind Moondrop, has become, throughout the years, a significant contender in the chi-fi industry, boasting a comprehensive portfolio of (usually) remarkable and (quite often) affordable products. A comprehensive catalog, including TWS, portable DAC/AMPs (like the Dawn and MoonRiver 2), headphones (like the Void), and even mechanical keyboards, as the brand has expanded over the years. And today, we are reviewing one of their latest in-ear monitors (IEM).
We previously reviewed the Moondrop A8, a member of their original flagship series, that left a lasting impression with its hybrid balanced armature configuration, followed shortly by the Variations, which introduced a new 2EST + 2BA + 1DD configuration, with impressive results. Yagiz got the chance to get them and praised the brand's "attention to detail, material quality, and overall sound quality" – in a mid-fi price range ($599).
However, this time around, we're scaling down and going back to the root of every good Chi-Fi brand: entry-level IEM. A crowded area, where you can find some true gems or absolute garbage… But, the Moondrop Chu that we got today, sold for a mere $19.99, was announced as an "entry-level killer" by the brand, with the promise to deliver a sound experience that challenges its modest price tag – and the competition.
A great contender? Time to find out.
Design & Build Quality
Casing
Out of the box, I found the Moondrop Chu kind of surprising… in a good way, even more, if you take into account the sub-$20 price tag!
Entirely made of zinc alloy, the bean-sized IEM gave me good sensations once in hand. With a clean design, some weight, a dark-toned metallic case, and a golden flower printed on the faceplate, the Chu kicked a little higher than I expected, reminding me of TinHifi and their T2/T3.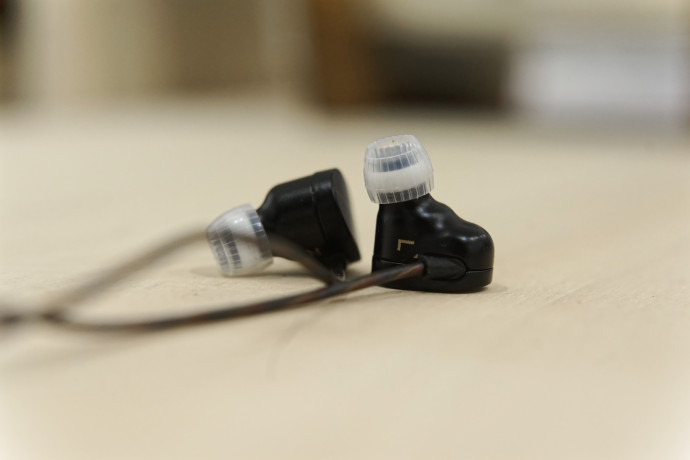 A small-sized case, made of zinc/aluminum, with a non-detachable cable and a closed-back design highlighted by golden L/R marking neatly printed under the cable socket. Top that with a tangle-free, OFC cable, free of any control button or microphone, and you get a neat-but-definitely-not-crazy-looking IEM – but considering the price, it's hard to be picky.
And if for me those IEMs look aesthetically fancier than the FiiO JD3 – another great option in this price range – I know some might prefer the bullet design of the FiiO, to the "weeb" style of the Moondrop. Weeb style enhanced by the waifu visible on the front panel of the box, some might like it, some won't, and I won't take sides.
Build Quality
Surprisingly, build quality is top-notch, and if the Chu is one of the most affordable IEMs the brand has to offer, they don't feel like a cheap knock-off you'd buy in an airport lounge. There are, no cracks, no bruises, and just one clean demarcation between the two sides of the shell, and it feels perfectly balanced in hand.
That shell is made of two pieces, manufactured from alloy materials using melting and injection technology, for a precise, consistent built that shall withstand the test of time. But, with a soldered socket, it may not be the same story for the cable… This means that the day the cable will fail you, and it will, you will have to replace the entire system.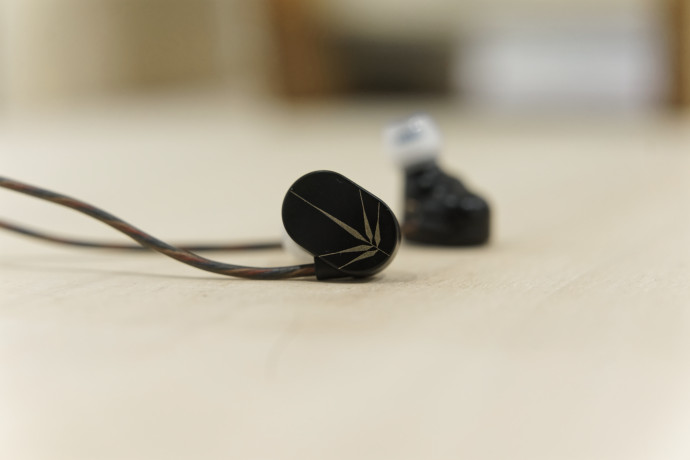 To be fair, the cable is quite good, the tangle-free sheath worked as intended, and during my review, I didn't encounter any issues. It's slick, L-shaped at the end, and enjoys sturdy plastic parts on every contact zone – the JD3 came with aluminum parts though. At least that should be enough to withstand a daily dose of commuting abuse.
Finally, as the cable position might be misleading for some listeners, the Moondrop Chu was given a Left and Right indication on each side, so you can quickly distinguish which side you're about to wear.
Comfort
If I found the Chu counter-intuitive the first time, once I got the right positioning, I was surprised by how well they fitted in my ears.
Again, compared to your usual semi-custom IEM, the Moondrop gave a completely different vibe. With a bean-like shell, those IEMs can't match the semi-custom ear-filling sensation I usually enjoy with premium models, but that's not the goal.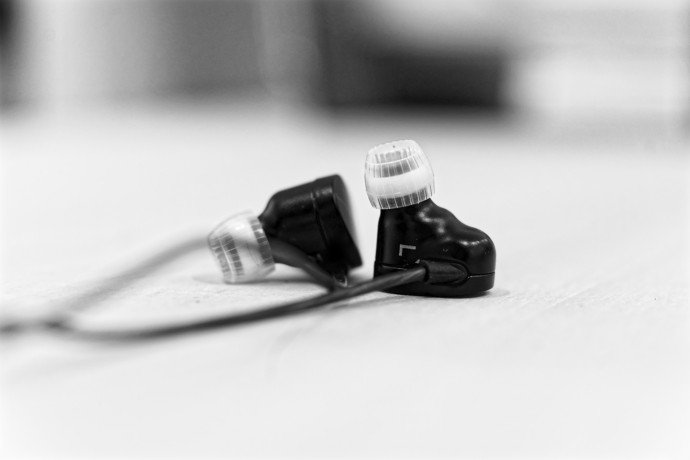 That said the compact design is much more suited for quick insertion/removal, making them especially useful for quick commutes and first-time listeners, when you hop in/out of the bus or subway. Just be sure to pick the right tips, as those may be more prone to fall than your usual over-the-ear IEM.
Last but not least, like many non-detachable cables, this one transmits microphonics across all its surface. A small issue for some, a bigger one for me, especially during long listening sessions!
Again, for $20 that's a small flaw in my opinion.
Isolation
To my surprise, and despite their strange form, the Moondrop Chu were very good noise-blockers.
Be it railroad sounds, subway closing-doors siren, or the usual talking "brouhaha" heard in crowded places, the IEM managed to dampen it quite swiftly. I use a mechanical keyboard at the office – not the DASH75 alas – and once I plugged those IEM and play some music, at low volume, the "click" completely disappeared.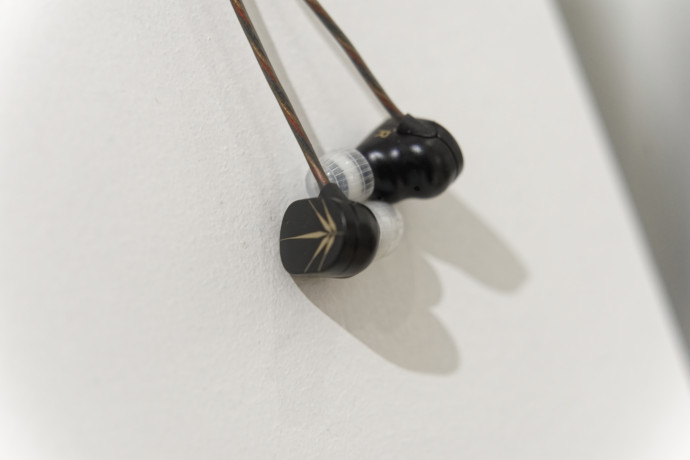 And if I'd usually suggest getting foam tips, to get the best possible isolation, this time the provided Spring tips seemed more than adequate in almost every situation.
So, time to check the specs!
Bundle
Inside the box
As you might expect for a $20 IEM, the retail box is pretty simple: a small, box with a waifu displaying the IEM through a plastic window, and some spec sheets written on the back.
Of course, a simple box also means that you get a simple bundle, as, you get:
the Moondrop Chu
a set of silicon tips (the famous spring tips)
a synthetic pouch for travel
a cable tie + ear hooks
some papers
A scarce bundle, but for the price, I didn't expect much. If you want more, you shall look for something a bit more expensive, like Starfield, or the Stellaris.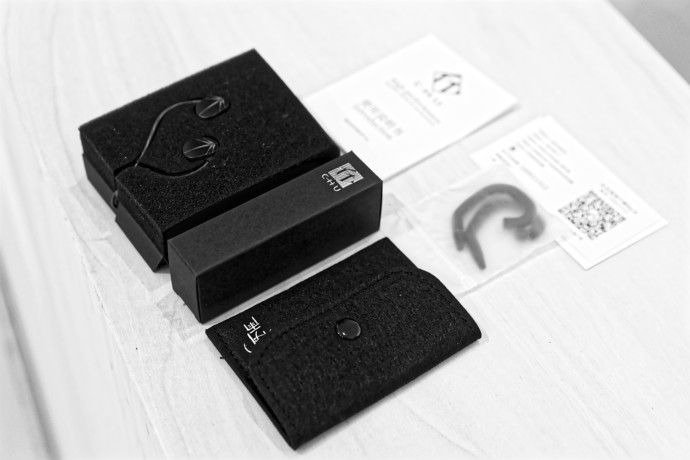 Additional accessories
If you want to go further with your Moondrop Chu, there is only one upgrade you should do one thing:
It could be something as simple as a ddHiFi TC35C or something a bit fancier like the FiiO KA2, but please don't use your computer headphone out (unless it's the new MacBook Pro, which is pretty impressive in this regard).
Specifications
For the nit-pickers and nerdy ones here, I'm giving the specs and technical sheets. For all the others, you can just go lower to see how the Moondrop Chu performs.
Nano-Crystal Coating Composite Diaphragm
Even if the Moondrop Chu are entry-level IEMs, that doesn't mean they can't enjoy the same features found in upper-end models.
Made from "carefully chosen" materials, the Chu adopts the Aria's decentralized dynamic structure: a powerful 10mm wide dynamic driver, sporting a composite titanium-coated diaphragm driven, a powerful N52 neodymium magnet driver, and an ultra-thin 3.5cm CCAW voice coil, for high energy conversion efficiency and "full dynamic range + rich details".
Combined with a clever acoustic coupling cavity, calculated through FEA finite element simulation and 3D printing experiment verification, the combination allows the IEM to accurately reproduce the VDSF Target response – a target frequency response curve based on the HRTF of H&K HATS. The promise? An earphone that should be able to create an open soundstage with the characteristics of a diffusion-tuned space.
Finally, in addition to all of that, the Chu also gets the patented anti-blocking (anti-imbalanced) acoustic filter designed to… enhance the sound filtering to achieve deeper bass, cleaner mids, and vibrant treble.
And after a quick look at the tuning response, you can immediately see that Moondrop didn't intend to make a linear-sounding IEM, and more of a lively one – which isn't a bad thing in my opinion. So I'd be pretty curious to hear them!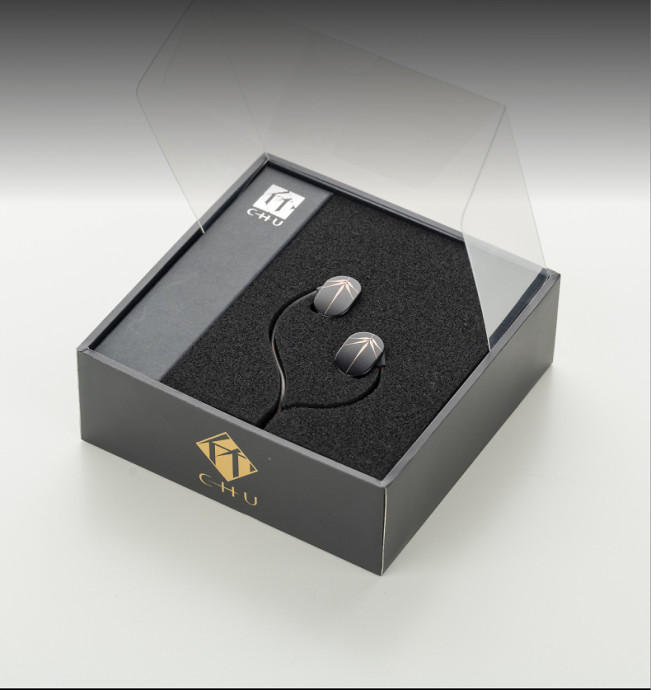 Full specs
Type: IEM
Style: 1DD
Drivers: 1x 10mm Titanium-Coated dynamic driver
Socket: soldered cable (non-detachable)
Cable: Oxygen-free copper – 3.5mm angled
Shell: zinc alloy
Frequency Response: 20Hz – 20 KHz
Impedance: 28 ohms
Sensitivity: 120dB
Sound Isolation (up to): 25 dB
Cable length: 120 cm
Weight: 26g (including cable)
The review continues on Page Two, after the click HERE or by using the jump below.
---
Sound performances
My main sources were the Hidizs AP80 Pro-X / ddHiFi TC44C / iFi Go Blu. Trusted sources from trusted brands that I used extensively for the past months.
As usual, files were played from either Apple Music (in Hi-Res) / Spotify or my own music library. Some tracks will be highlighted so that you can try them at home too!
Overall signature
So, what can you expect from the $20 Moondrop Chu, sonically speaking? Some nice things quite actually!
First and foremost, the small IEM handled voices like true champs, outmatching the JD3 and even some higher-priced models like the FH3 in this regard. Whether it was Jamie Cullum, PJ Norton, or J. Lamotta, all the vocal nuances of my favorite jazz singers were seamlessly reproduced, to a degree my beloved – but 10x more expensive – AirPods Pro 2 couldn't match.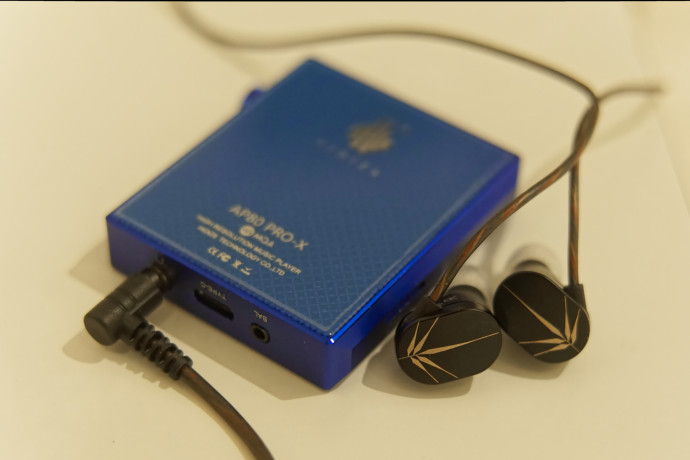 Voices were given a lot of love and attention, and I was impressed by how natural the mid-range came out. The Chu didn't exhibit, any obvious flaw in this frequency range, and the punchy mid-range blended well with the powerful lows. Add to that a baffling wide soundstage, great overall cohesion, and excellent respect for sound timbres and you get a very potent IEM
Truly, I was deeply impressed by the resolution and finesse of the Chu. Just powered by the small ddHifi TC35C, the result was already impressive but paired with the iFi Go Blu, the end result was just marvelous – for a $20 IEM once again – and I kept the IEM in my ears for my daily commute more time than I thought I would.
Paired with a good source, I think that you'd be impressed by how full the Chu sounds, pushing an outstanding level of subtlety, without any harshness or audible distortion. Of course, everything isn't perfect, and low-mids were a bit behind in terms of sharpness, but thanks to the dryness of the lows, that was only an issue with deep techno tracks.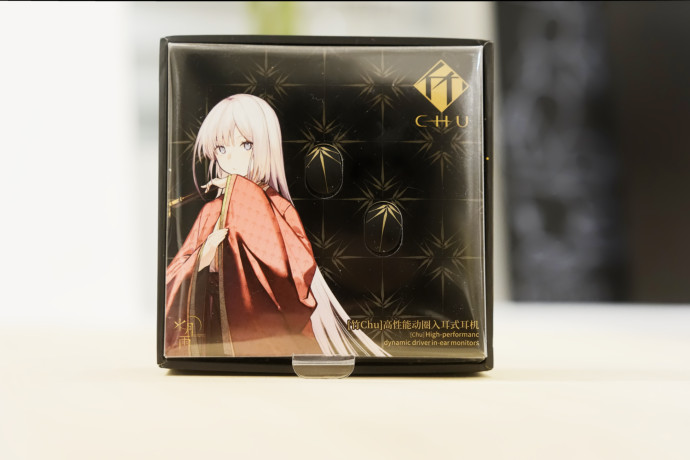 Moondrop didn't lie when they advertised "entry-level killer". Even paired with the small ddHiFi TC35C, the small Chu impressed me with its impactful sound. Dynamic range is way above what I expected, and if those IEM were definitely not linear, the lows never seemed to crush the rest of the spectrum.
The IEM displays nicely controlled bass response and impact, magnified by an excellent level of layering. For a sole driver, the result is compelling, helped by the tight-seal offered by the straight-insert design, and techno/jazz-lovers, like me, with limited budget will be hard-pressed to find an IEM as dynamic as this one – under 20 bucks.
On the long run, this IEM outmatched the JD3 and JH3 from Fiio, both in terms of resolution and clarity, and more than a spare set, those are a definitive upgrade to something like the AirPods (not pro) or some earbuds. I tried Mo Ergaste Forn from John Murphy, Venezia from AKKI (DE), and Moonshine from Young Gun Silver, and each time the IEM pushed the same smile on my face.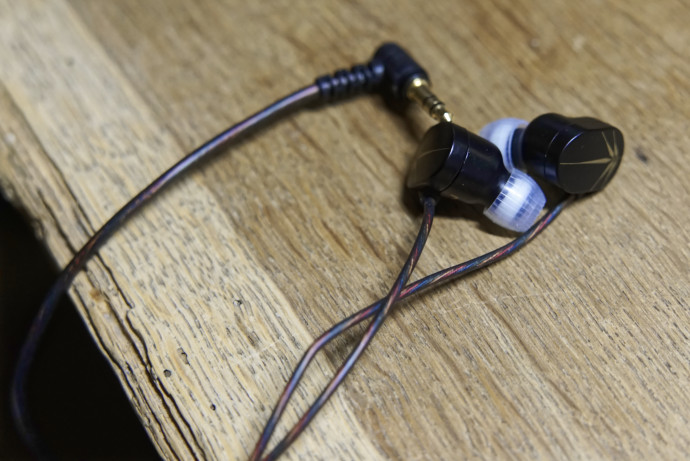 It's not perfect, far from it, but the lively signature, impressive instrument separation, and unoffensive highs make the Chu deeply addictive. Kind of like an entry-level car, it can't tackle higher-end models in terms of pure performance, but in terms of fun… those are almost unmatched.
That said, add a potent source like the iBasso DC04 Pro and the Moondrop's opens up really nicely. Mids are sharper and lows gain even more weight, without infringing on the voices. The transition between low, mids, and highs is usually seamless, but if you push them a little too far, some distortion can be heard around the 6-8kHz – those are very sensitive IEMS remember?
Finally, I also plugged into my MacBook Air headphone port, and found the matching impressive, even if the result was not as good as with the DAC – which was to be expected – but the fun factor remained: for a quick trip, or a long break at work this is the perfect pair.
A very nice surprise, that I'd definitely recommend for any newcomers.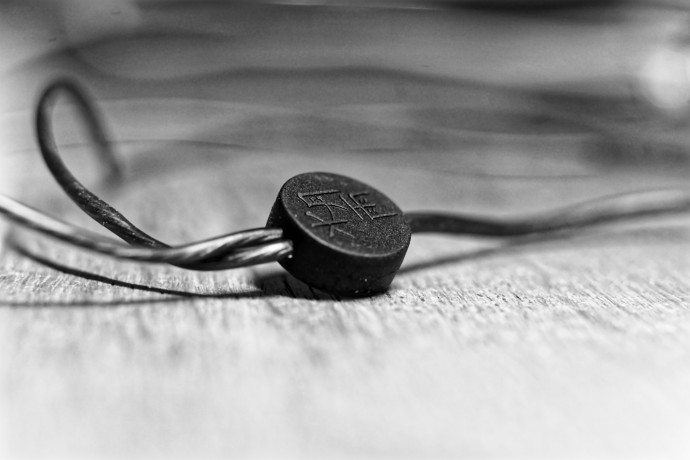 Tonality
Highs: usually clean, with a little bit of distortion with powerful sources. High-frequencies extension is good, that's a fact. But, due to its inner nature, some distortion can occur on the Moondrop Chu when pushed a little too far. Not a deal-breaker, but if you're sensitive to that, you may prefer softer sources like the Hidizs or the ddHifi TC44A. On the other hand, though, the soundstage is wide and the tones are perfect, so I'm okay with that trade!
Good test-track: The Look Of love – Dusty Springfield
Mediums: wide and quick. Mids are the real feat here with a good, balanced presentation that never overlaps on the other frequencies. Voices, especially jazz singers, really benefit from the brand's field expertise and even seasoned audiophile might be surprised by what the Chu achieved here. Try the linked track and give me your opinion!
Good test-track: Ex Factor – Jamie Cullum
Bass: solid bass and clean rumble. Bass is sharp, well-defined, impactful, and the more you push, the more you're rewarded. It goes deep but the shy low-mid seems to tame the whole ordeal, making them perfect for long listening sessions. Lovely
Good test-track : Tell Me – Rohey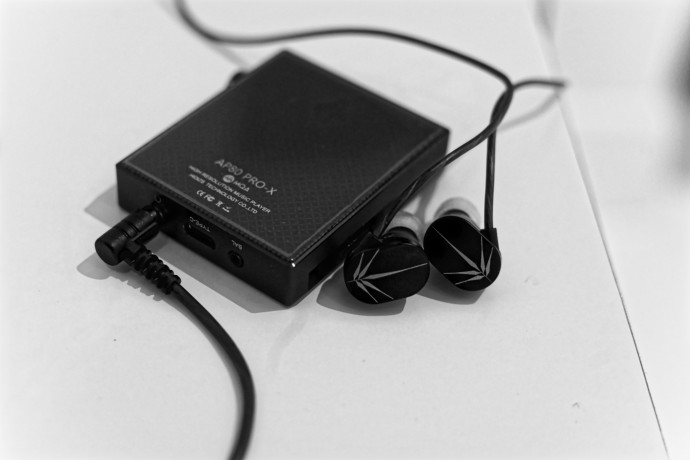 Sensitivity / Hiss
Impedance is very low (28ohm), and sensitivity is high (120dB/mW), so you should have no problem driving those IEMs with your usual DAP, your phone, or anything quite honestly.
On my EarMen Sparrow, the IEM behaves exceptionally well. Same with my ddHiFi TC35C or even plugged into my computer, all were able to drive the IEM with ease, even in noisy environments.
Last but not least, hiss never was an issue, but that's rarely the case with dynamic mono-driver.
Conclusion
The Moondrop Chu was a lovely surprise and is now my top recommendation for anyone seeking the perfect affordable/first IEM: light, easy to wear, and sturdy. But, to that, you can add two nice features: excellent sound and a $19 MRSP. In fact, for this price, I found them even more appealing than the FiiO JD3, my previous choice in this range.
Sure, it won't replace your mid-to-high-end IEM, but that was never the goal. The idea here is to offer a proper alternative to your entry-level earbuds, with true audiophile rendering. And, for me, Moondrop succeeded brilliantly, and this is an IEM that I could confidently advise a newcomer to get, with no afterthoughts. The Moondrop Chu is now featured on our our Best Universal IEM list.
Kudos to Moondrop!
Page 1: About the brand, design, specifications
Page 2: Sound performances