In this review, we take a look at the ddHiFi TC44C, the latest DAC/AMP from the brand, selling for $119 USD.
Disclaimer: the TC44C was sent to us free of charge by ddHifi. You can find it on ddHiFi's Aliexpress, or at your local retailer.
About ddHiFi
Established in 2017, ddHifi is a new brand of adapters, DACs, and more recently, earphones. Led by Demond Ding, a former member of FiiO and Oppo, the brand has become more and more popular over time, thanks to its extensive range of products.
The company goal? 
"To use concise and brief design language to make user-friendly accessory products, abandon any decorative design that is irrelevant to practical usage and pay more attention to product material and craftsmanship details with cost-controlled"

Or in simple terms: good products, at an affordable price. Which is equal to chi-fi if you want to shorten it even more. And, so far, ddHiFi succeeded in its task, delivering month after months, delightfully geeky stuff like the TC35i and TC35B – two USB-DAC dongles – or adapters like the TC28i – a life-saver for iOS users like me.
And today, we are testing another edition – limited to 500 pcs only – the ddHiFi TC44C, a dual-DAC, dual-output dongle made for Android and iPhone.
The ddHiFi series
Like many Chi-Fi brands, ddHiFi can be quite prolific, which is both a blessing and a curse. Fortunately, the catalog is easily understandable, thanks to clear lettering… most of the time!
TCx: here you have all the digital adapters, for iPhone/Android or PC/MAC. 
DJx: then come the analog adapters, to bridge your DAP and your headphone/IEM for example
BCx: this is where you'll find the IEM cables, like the Forest, Nyx or Sky
EAx: want some IEM/EArphones? Here they are
Cxx: last but not least, C is for… the cases. Speaking about cases, did you see their C2022 "outdoor carrying case for audiophiles"? It"s SOOO geeky/nerd… and I want one so bad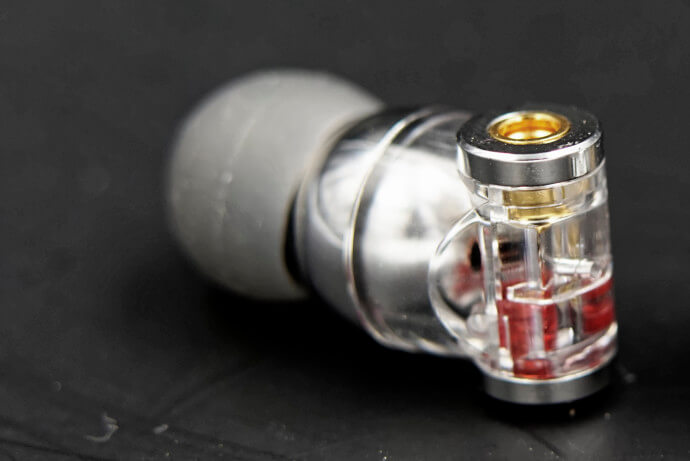 ddHiFi TC35i / TC35b 
The ddHiFi TC35i / TC35b are extra-tiny DAC designed to replace the flimsy dongle provided with your phone, with a quality one. Available for iOS and Android, the device has undergone three different revisions in less than two years, but the concept remained exactly the same: sturdy body made of metal, ultra-compact design, good sound thanks to Realtek's chipset.
In 2021, ddHiFi switched from steel to aluminum, giving the TC35i/TC35b a sleeker design, while preserving the inner circuitry. Then, sooner this year, the brand introduced a newer version of the TC35i, named… TC35i(2022) with a whole new design but more importantly, the same chip found in Apple's dongle, instead of the Realtek's found in the prior version.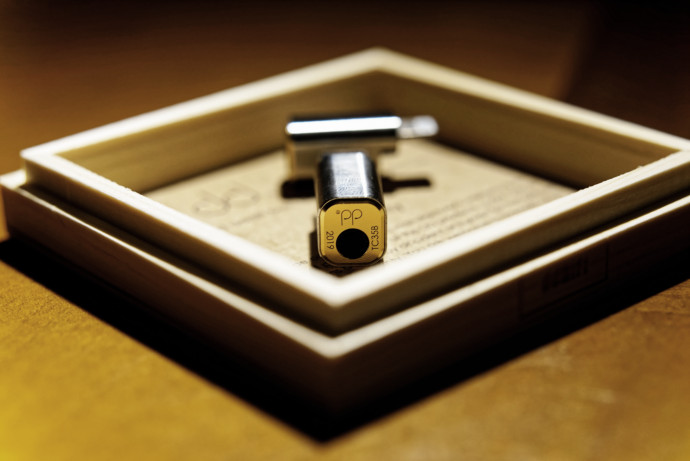 I did a review of the 2020 version, with a stainless steel body, and really enjoyed the concept. Here is an excerpt of the full review:
"The ddHifi TC35i and TC35b are neat little DAC that will fit nicely in every pocket. Sound quality is good, build quality is outstanding and the minimal conception makes them the perfect companion on the go.
It won't replace your Dragonfly, Eagle or Hi-mDAC, if you're seeking true audiophile experience on the go. But, if like me you're searching for a device to leave permanently in your bag, so you can up your game without being cumbersome, ddHiFi's solutions are a good way to go. Even more, if you can get both, to cover all your devices."
ddHiFi TC35 Pro
If the TC35i / TC35B were not good enough for you, maybe should you take a look at the ddHiFi TC35 Pro. Available in no less than three different forms (!) this model gets a much better DAC, provided by ESS, the Sabre ES9281AC, for a better experience.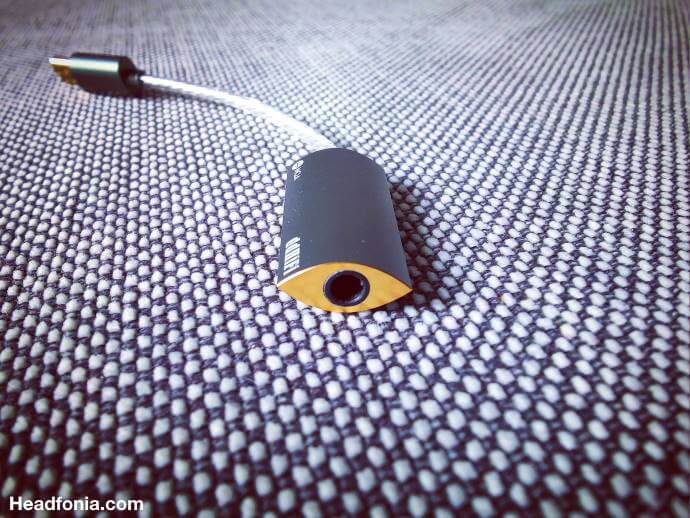 On paper, this sounds like a perfect solution on the go, especially thanks to the various design offered by the brands – I'm a big fan of the "Eye", with its deported USB port, but L preferred the Tetris. Lieven received the three versions (Mountain, Eye and Tetris), so here is a quick excerpt of his review:
"The new ddHifi TC35 Pro model doesn't only look great but they for sure are quite a step up compared to what you're used to hearing from your phone or laptop. Good sound for a little price, what's not to like?
The smaller and less expensive TC35B still is the absolute king when it comes to the price/performance ratio, but from a technical point of view it is nowhere near the quality of the Eye, Mountain and Tetris."
ddHiFi TC35C
Designed to replace the TC35i (2021) the new ddHiFi TC35C is a beefier solution to the previous dongle, carrying a Realtek DAC, instead of the Apple's C100 chip found in the "i" version.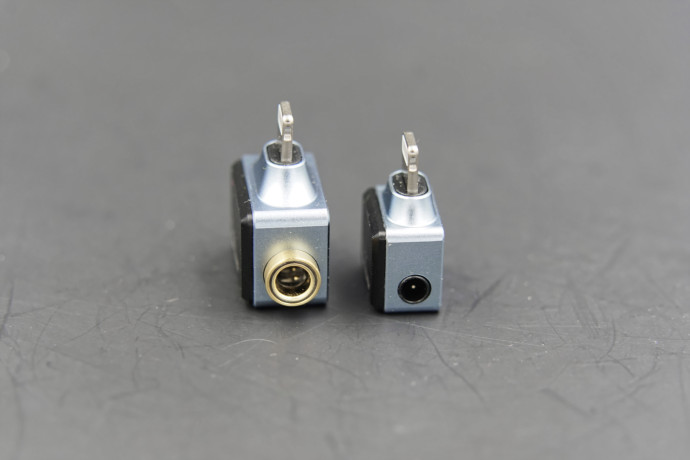 It's a bit confusing, as the first version (2020) had a Realtek chipset onboard, later replaced by Apple's C100 chip in the second version, before making way for the C101 in the new TC35i (2022).
Long story short, if you have to choose between the TC35i/TC35B and the TC35C, just take the TC35C.
ddHiFi TC44A
Probably the best addition to the TCxx series, the ddHiFi TC44A is a full-featured DAC/AMP, retaining almost the same smartphone dongle size, seen on the TC35C and TC35i/TC35B. I said almost because, up close, you'll immediately notice the bigger output – a 4.4mm pentaconn – protruding almost 2mm.
Inside, the brand put a Cirrus-Logic chip (CS43131) ensuring better performances with full 32bit/384kHz PCM decoding and Native 256 DSD support. Output power was doubled (up to 60mW @32ohm) but keep in mind that even if the TC44C gets a 4.4mm output, you only get a single-ended connection…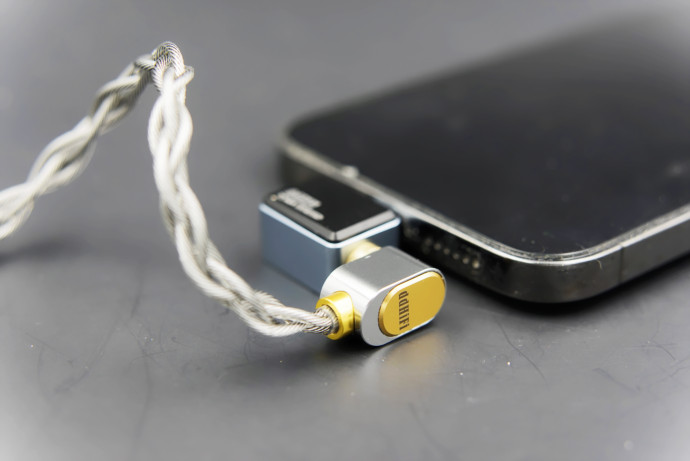 It remains a lovely device, as I stated in my review:
"Where things get interesting is with the ddHiFi TC44A, a great little DAC, capable of great lengths once paired with a good IEM. Sound quality is surprisingly good, build quality is top-notch – as usual – and the conception design makes it the perfect companion for your smartphone – whether you got an iOS or Android device."
ddHiFi TC44C
Top gun of the range, the ddHiFi TC44C is an upgraded version of the TC44A, with twice more DAC and twice more power. Available as a limited edition, only 600 pcs, the question remains: "Is it better than the classic one?
We know, and we are about to tell you!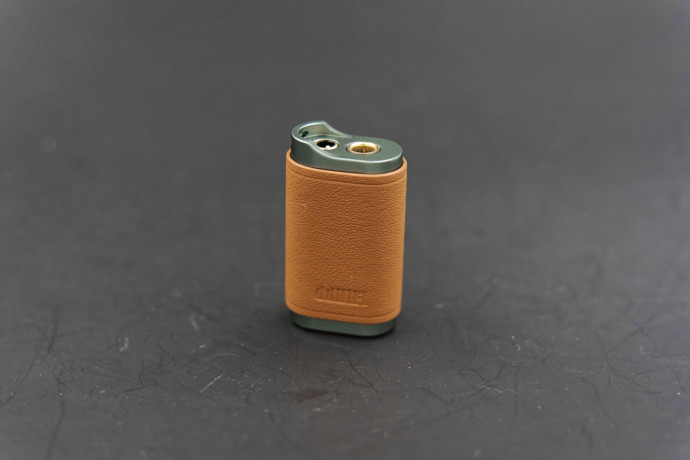 The article continues on Page Two, after the click here
Page 2: Design, build quality
Page 3: Sound performance