Today we review the most anticipated Bluetooth headphone on the market: the Apple AirPods Max, selling for €629/$549. 
Disclaimer: The Apple AirPods Max was bought by myself for the purpose of this review. Apple is not linked to Headfonia in any way.
About Apple
Unless you stayed inside a cave for the last thirty years, you must be accustomed to Apple Inc. A mega-company – valued more than $1 Trillion – member of the GAFA selling millions of products each month. Like Coca-Cola, Apple is one of the most recognizable brands in the world, so when they launch a new device, whether if it's a phone, tablet, or headphone like today, everybody's listening.

A year ago, I reviewed their first "premium" TWS, the AirPods Pro, and got pretty surprised by how nice they sound, feel, and behave. So when I heard that Apple was about to release their first premium headphone, I couldn't wait to get my own pair for review. And, after a painstakingly long delay, the AirPods Max has finally arrived. Time to dig in.
The AirPods Series
As usual, let's check Apple's line-up first, to see where the new AirPods Max ends up.
AirPods
The Apple AirPods was launched at the end of 2016, just before Christmas. And at the beginning, people were a bit… skeptical. "It looks like a toothbrush…", "You can't jog with them, they may and will fall on every turn…", "€179 for this? Who would be dumb enough to buy that…" And, to be honest, I was one of those guys. Yet, history proved me wrong, by far.
In just a few months, the AirPods became more than an earphone, or an Apple TWS. Teenagers crave for them, as the device became a "status", like the old EarPods, reproducing the same. At the end of 2017, Apple sold around 17 million AirPods. Twice that amount in 2018, and now Apple's TWS worldwide market share easily exceed… 90%.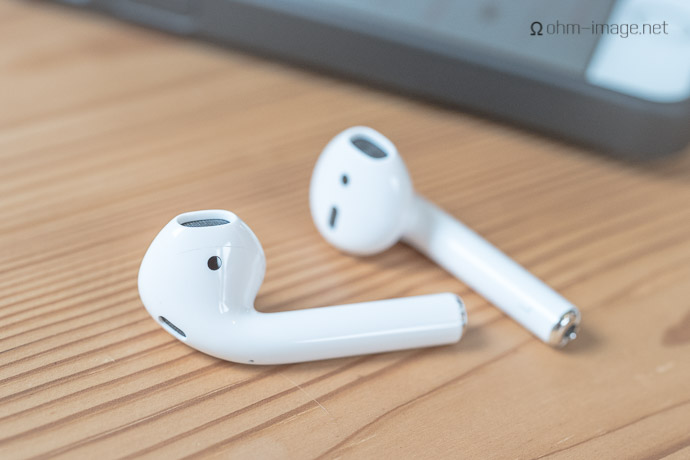 Inside, Apple kept the same dynamic driver previously found in the classic EarPods, added a full Bluetooth SOC, and even embedded its CPU, the Apple H1. As usual, there is no real information regarding the chip inside, Apple being Apple, but the H1 chip supports Bluetooth 5.0, AAC streaming, beamforming for the microphone, and various audio tweaks along the way.
Like every TWS, the AirPods come with a charging box and Apple allows you to choose between wired or wireless charging versions, depending on how much you want to spend.
How does it sound? Like the EarPods, but wireless, so not audiophile-grade…
AirPods Pro
The AirPods Pro is, like the name implies, an enhanced version of the original AirPods. They share the same white plastic shell and Apple H1 chip but come with premium features like:
noise-canceling (one of the best)
better sound, thanks to "adaptive equalizing" and a whole new proprietary dynamic driver
spatial sound, to emulate Dolby Atmos rendering (like the Audeze Mobius)
a smaller charging case, Qi-compatible
sweat-proof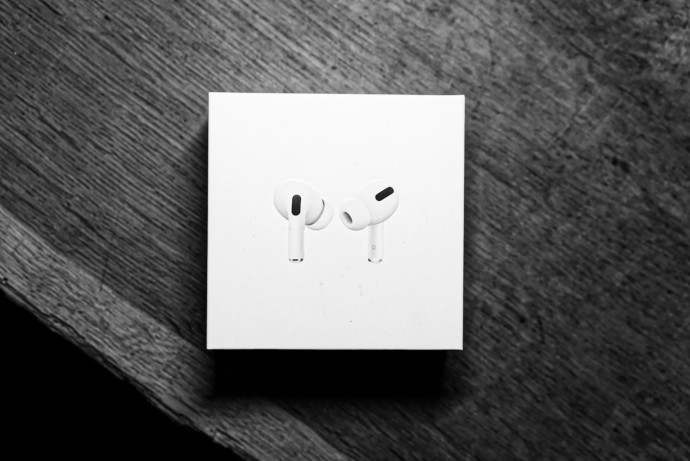 I've reviewed them a while ago, and here is an excerpt:
The Apple AirPods Pro is the best TWS  the brand has to offer and with good reasons.
The sound is good, but clearly not exceptional. However, combined with noise-canceling, tight integration, and the simple fact that Apple keeps improving its earphones through wireless updates, make them worth every penny you're gonna put on them.
Yes, their design is "meh" at best. But, once you wear them, all of those considerations fly away. Sure, the white glossy plastic finish is deceiving. Yet, that's what makes them fit swiftly into the charging box. Noise-cancelling is known to alter the sound quality. Even though, that's not the case here as Apple achieved better results thanks to their all-mighty engineers.
AirPods Max
The Apple AirPods Max is the first Bluetooth headphone from the brand. Priced at €629, they can be seen as utterly expensive for a pair of wireless headphones. Yet for audiophiles like me, I don't think they do, especially if you were to compare with a set of headphones + DAC/AMP.
But, that's not what matters, as the real question to answer will be: "Is it as good as Apple say it is ?"
Let's find out.
The article continues on Page Two, after the click here