Sound performance
Sensitivity / Hiss
The AirPods Max aren't hard to drive: the amplifier and DSD are directly built-in, so all you have to do is connect your iDevice, and click play. There is no hiss whatsoever, whether you use "transparency mode", "noise-canceling" or even "pure" mode.
Attention, the headset does not show any distortion whatever the volume level, so you can easily attain a dangerous level if you're not cautious.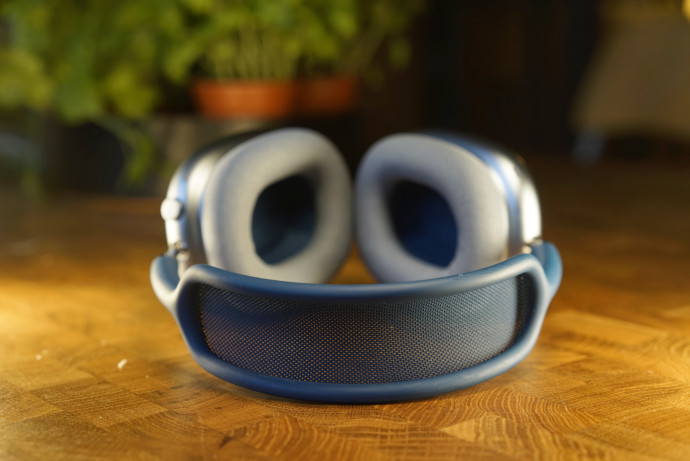 Association
This will be quick: go iPhone or go home.
The intricate relationship between the AirPods Pro and iOS is so deep that you will feel sorry just looking at the box with an Android phone. Sure, if you want to connect your DAP with Bluetooth that's possible, but as I said prior you won't enjoy the same level of refinement.
If you have an iPhone/iPad, you'll never have to do any special pairing once you've connected them to one of your devices. You can switch from one device to the other, in no time.
Also, these earphones only support AAC. No apt-X or LDAC so don't expect any Hi-Res Wireless Audio support.
Conclusion
The Apple AirPods Max is a fantastic piece of hardware, that doubles up as a great headphone. It embeds all of what Apple did during the last years and mixes it into one of the most thrilling devices I've ever tried.
You get excellent sound performances, top-of-the-line build-quality, and high-end features… as long as you stay in the brand eco-system. So, if you're not ready to get a good DAC+Headphone setup, or just want the best Bluetooth headphone of the moment, here it is. 
I'd love to add it to my recommendation list, but like Stax headphones, being able to use them on one source only, refrains me to do so. However, for me, it ticked all the right boxes!