We continue our $50k gear giveaway with the U8 Portable Player from Colorfly! Just keep reading and enter the giveaway!
Last week's Winners
The CTM VS-4 giveaway was again popular and we have selected our winner. This week that's Danny Chun from the USA. The lucky winner will be contacted shortly by email (check your spam folder), so make sure to get in touch.
Number 40!
As promised and explained earlier, we'll be doing a year long of weekly giveaways and last September was the start of our 52-week celebration. For this 40th round of the biggest audio giveaway the world has ever seen, we're giving away one U8 DAP from ColorFly. That is a $1.199 USD prize! This excellent DAP can become yours and all you have to do is … sign up and leave a comment. Any comment is good but tell me what the best review website is for you.
But first, let's look at ColorFly and the U8 you can win.
ColorFly
Maybe the Colorfly brand name doesn't immediately ring a bell here in the West but Colorfly actually was one of the first companies to launch an audiophile grade portable player with the C4. Maybe that name also doesn't ring a bell but I'm pretty sure you'll know what we're talking about when you'll see the unique unit with the sliders and wood. Colorfly's was founded in 2007 and their C4 was the world's first 24-bit/192kHZ portable HIFI player and it has become one of the HIFI industry benchmarks and is still sought after by professionals and music fans.
Our C4 article dates back to 2010 already, just to show you how early Colorfly was with their high end DAP. You can find the full C4 article here: https://www.headfonia.com/colorfly-c4/. Back then Mike concluded: "A lot of the features, such as the slider volume control, the EQ button and the resampling button can be said to be the first in the market, and it makes the C4 stand out among the pack." 
The English Colorfly website can be found right here: https://en.colorfly.net/ . After years of experience in audio technology precipitation and unique insights into acoustics in the HIFI industry, Colorfly has developed, designed, manufactured, and sold high-tech companies that have become one of the top HIFI equipment manufacturers in China and abroad. Colorfly just might be the company with the pretties logo in the business and it looked gorgeous on the wooden C4. So yeah, I absolutely love the big logo print on the back of their new DAP as well.
U8 DAP
I'm a fan if the U8 DAP and you can find out how I feel about it right here:
I really like the Colorfly U8. It's beautiful in design, has a perfect build quality and it's easy to work with. No it's not the perfect DAP yet as they still need to filter out a couple of glitches with a next firmware update and why not add APK loading, but sound wise this player really checks all the boxes.
It's hard not to love the U8's sound signature and if you love music and want to enjoy every single note of your favorite track, then the U8 certainly is a DAP I can fully recommend you.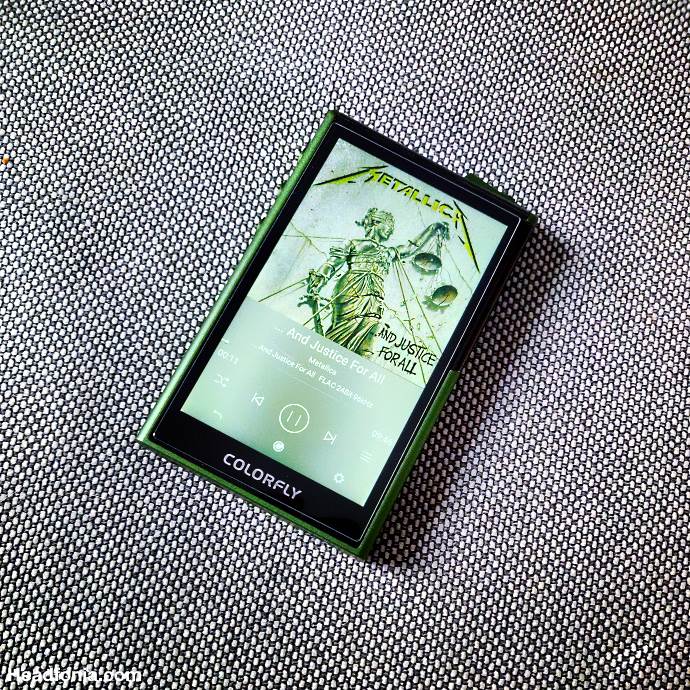 Winner
The lucky winner will have his/her unit shipped directly by ColorFly. ColorFly will cover the shipping fee of the DAP to you but neither Headfonia or ColorFly will cover any other expenses such as VAT, import fees, tax, etc. This is all the winner's responsibility so if you're not up for that, it's best not to enter. ColorFly also won't lower the unit's value for shipping.
In order to enter the competition you need to do the following steps:
Fill out the form on the page linked below. Use a real full name/surname to enter the contest (partial name entries are no longer accepted) + real email address as this is the address we will use to contact the winner
Leave a comment on this post you're reading here. Preferably telling me what the best review website for you is.
And while you're at it like the ColorFly and Headfonia Facebook pages HERE and HERE, if you haven't already.
The winners will be chosen at random out of those that completed all 2 steps!
After signing up you'll get a personal link to share. For each new participant that enters via your personal link on Twitter, Google+ or Facebook, etc. you get an extra chance to win!  Make sure you share/use the referrer link! By entering the giveaway you agree to the rules shown under the "ENTER" button. 
Participants will be contacted by email after subscribing, so by participating all entrants also accept us to email them. Do check your spam folder, but if you didn't get an email you're still entered. (Gmail addresses receive it slow/late! Don't request us to check your entry)
The winner of the U8 DAP will be announced next Monday as usual. That means you have till Sunday evening to enter this ColorFly giveaway!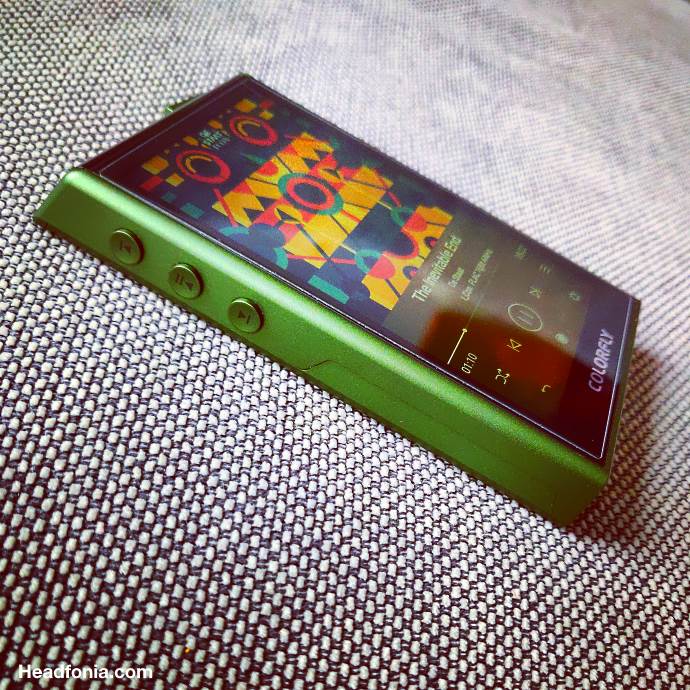 Thank you ColorFly for doing this with us! Good luck to everyone!
TO ENTER THE GIVEAWAY, leave a comment below and then , CLICK HERE:
https://www.headfonia.com/giveaway/giveaway-40-ColorFly-U8
GOOD LUCK