We continue our $50k gear giveaway with the Cosmic Ears CE6P! Just keep reading and enter the giveaway!
Last week's Winners
The Chord Qutest giveaway is now over! The lucky guy/girl this week is Sebastian Eberhardt from Germany. You will be contacted very shortly by email (check your spam folder), so make sure to get in touch.
Number 51
As promised and explained earlier, we'll be doing a year long of weekly giveaways and last September was the start of our 52-week celebration. For this 51th round of the biggest audio giveaway the world has ever seen, we're giving away the Cosmic Ears CE6P Custim IEM!! The CE6P is worth $875USD without options! This excellent CIEM can become yours and all you have to do is … sign up and leave a comment saying what IEM or CIEM you're using at the moment.
But first, let's look at Cosmic Ears and the CE6P you can win.
About Cosmic Ears

Cosmic Ears is a UK based custom IEM company, specialized in building high quality monitors. Cosmic Ears offers a very high Price/Quality ratio and their monitors get used by a lot of professional sound engineers and artists. You can find a full list of their endorsed clients here: https://www.cosmicears.com/clients/. Using that experience, Cosmic Ears also builds the best possible CIEMs for audiophiles, like us. I myself have several of their monitors.
All Cosmic Ears products are created from start to finish at their lab in Cheadle Hulme, England. Their products are designed to deliver sound that has previously been reserved for professionals.
Each product looks incredible, fits amazing and once heard you'll never want to go back to another style of earphones.
Cosmic Ears are committed to providing fantastic products for everyone, from music enthusiasts to audiophiles, all the way through to professional musicians. Our mission is for everyone to feel their music through exquisite sound technology, superior materials and great style. We pride ourselves on delivering high quality products with outstanding customer service, all from our our UK based operations.
The CE6P
The design goal for the CE6P was to produce a monitor that has a wonderfully balanced sound so could handle any genre of music thrown at it. This has been achieved utilising 6 balanced armature drivers per side, working in perfect harmony together. The CE6P delivers lovely deep lows, balanced smooth mids and clean crisp highs. The choice of our professional customers.
The CE6P delivers a complete sound that you blow you away. You can find the dedicated CE6P product page here: https://www.cosmicears.com/products/starburst/sb-ce6p/
Supreme multi frequency response
Powerful output
Highly detailed
Extremely adaptable
DRIVERS: 6 balanced armatures per side -> 2 – low, 2 – mid, 2 – high
FREQUENCY: 18Hz-18kHz
IMPEDANCE: 14 Ohms at 1kHz
SENSITIVITY: 1 mW @ 1 Khz = 123 dB SPL
ISOLATION: -26 dB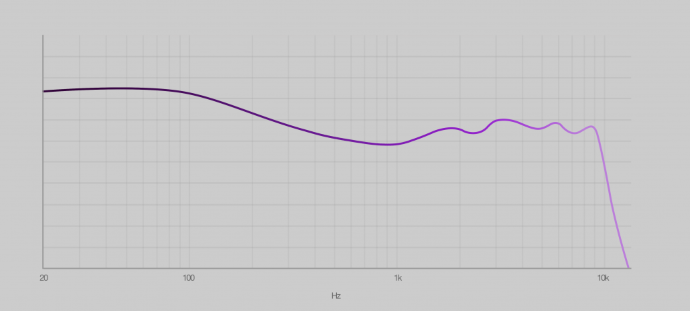 Winner
The lucky winner will get his/her unit shipped directly by Cosmic Ears. Cosmic Ears will cover the shipping fee of the CIEM to you but neither Headfonia or Cosmic Ears will cover any other expenses such as VAT, import fees, tax, etc. This is all the winner's responsibility so if you're not up for that, it's best not to enter. Comsic Ears also won't lower the unit's value for shipping and it's up to you to get a good set of ear impressions and send it to Cosmic Ears in the UK. It's then up to you and Cosmic Ears to talk about the face plate options, etc. as there are some limitations.
In order to enter the competition you need to do the following steps:
Fill out the form on the page linked below. Use a real full name/surname to enter the contest (partial name entries are no longer accepted) + real email address as this is the address we will use to contact the winner
Leave a comment on this post you're reading here. Any comment is good but I prefer you telling me what IEM/CIEM you're using at the moment.
And while you're at it like the Cosmic Ears and Headfonia Facebook pages HERE and HERE, if you haven't already.
The winner will be chosen at random out of those that completed all 2 steps!
After signing up you'll get a personal link to share. For each new participant that enters via your personal link on Twitter, Google+ or Facebook, etc. you get an extra chance to win!  Make sure you share/use the referrer link! By entering the giveaway you agree to the rules shown under the "ENTER" button. 
Participants will be contacted by email after subscribing, so by participating all entrants also accept us to email them. Do check your spam folder, but if you didn't get an email you're still entered. (Gmail addresses receive it slow/late! Don't request us to check your entry)
The winner of the Cosmic Ears CE6P will be announced next Tuesday. And you have till Sunday evening to enter this Cosmic Ears giveaway!
Thank you Cosmic Ears for doing this with us! Good luck to everyone!
TO ENTER THE GIVEAWAY, leave a comment below and then , CLICK HERE:
https://www.headfonia.com/giveaway/giveaway-51-Cosmic-Ears
GOOD LUCK