I am a fan of good design and Lypertek did just that. They did not go the simple route where you place the button on the faceplate and cause a seal break, no, they relocated it to the side. That way we won't break the seal while trying to control the playback. The buttons serve as a multi-purpose control over playback and calls. Via the buttons you can play and pause the playback, accept and reject calls, toggle ambient mode on or off, go into pairing mode, skip to the next or previous song. You can also adjust volume and toggle the assistant of your phone's operation system.
Just like many TWS IEMs we've tested before, the SoundFree S20 has cVc 8.0 noise-canceling mics placed on the faceplates of the earphones. I have conducted several call quality tests and like many of its kind, the quality deteriorated with background noise. However, in quiet places, they do an adequate job. You should be fine as long as there are limited background noise.
Another very impressive feature of SoundFree S20 is wireless charging. Yes, you read it right, this budget monster has a wireless charging capability. You can use any Qi wireless charging pad with it. My car charges it very well though it is slower than its wired counterpart.
As for Bluetooth stability, I used them over 2 weeks non-stop and I did not experience any connection issues. It is just perfect. Pairs fast, connects even faster. I think Lypertek did a stellar job here. This is a proper, budget, true wireless stereo earphone that you won't have any issues connecting, pairing or controlling. As for Bluetooth codec, like many budget TWS, it only supports AAC & SBC. No surprise here. As for latency, I tested the S20 with Apple's iPad Air 4 and it did an adequate job. There were no problems with Netflix & YouTube.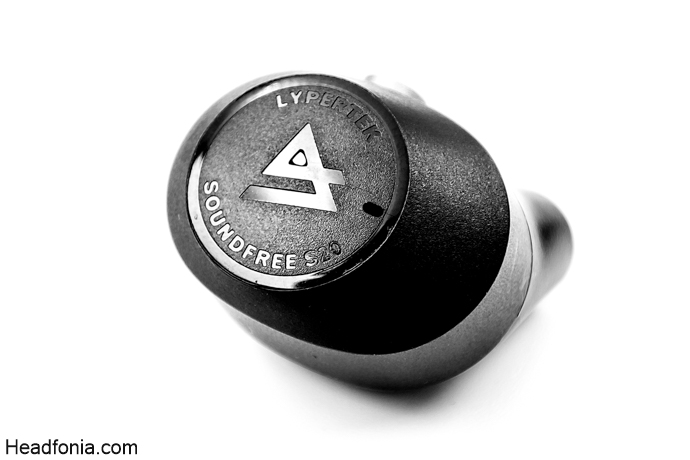 Sound Quality
The sound signature of Lypertek SoundFree S20 can be described as a U-shape. I say "U" because the bass and treble are elevated but the midrange is not as recessed as a classic V-shape. After listening it for two weeks, I can say that the resolution and clarity is very good for a budget TWS. It can rival many true wireless offerings on the market today. Even those around $100 USD mark.
It features a fun, warm, exciting sound and this makes it a good all-rounder. It does not nit-pick recordings. Low region is powerful, especially sub-wise. Impact is great, it is quite engaging listening to electronic music with the S20. Midbass is not as prominent as sub but it has good body and weight. Midrange is slightly recessed however it has good body overall, warm with thick notes. Clarity is definitely not on par with TEVI but it can still surpass many $99 USD rivals.
TEVI features a flatter tuning compared to S20. Upper midrange is adequately tuned, not overdone and that is good. Treble is clear and it has good attack for a budget TWS. Technically, the S20 is a living proof how far budget TWS earphones have come. Instrument separation is good and soundstage has adequate width and depth. The width is tad better than the depth to be exact. Imaging is really good as well, considering the price point. Lypertek did a good job of tuning the IEM.
PRAT (Pace, Rythm and Timing) is also impressive. It does not easily give in to congestion during multi-instrument passages. I believe I covered a large part of  how it sounds and now you have an idea about Lypertek SoundFree S20's performance. If you're in the market for a good TWS without spending big bucks, this is one of the best bets in regards of sound quality.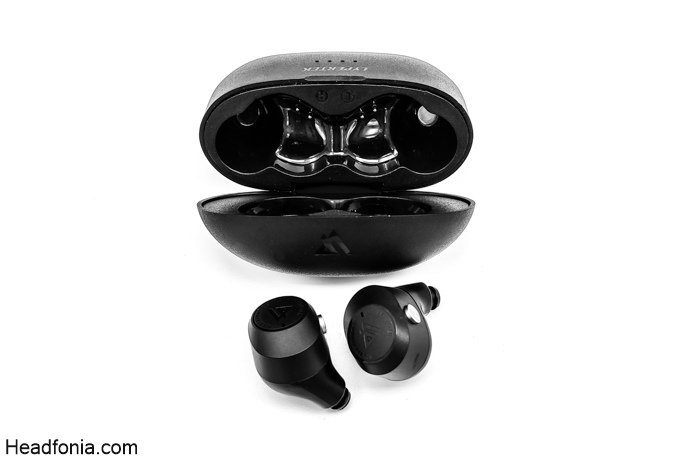 Last Words
I got to know Lypertek because of TEVI, now that I reviewed another product of theirs, it is safe to say that the company knows how to design and tune a wireless TWS. I am looking forward to what comes next from them and they will be on our watchlist for sure.
To recap, just like the TEVI, the S20 offers seamless connection stability, fun and engaging sound, compact form, killer battery life, robust and durable construction and many important features such as the IPX5 and fast charging. Those are hard to come by, especially around this price range. That is why you should definitely look into Lypertek SoundFree S20. Price to performance ratio is just brilliant.