Sound
The problem lies with how Blue sounds. After a few months, I don't really care to listen to other headphones. That's not a flippant comment: Blue strikes a sweet balance between sensitivity and voltage-hunger. It doesn't hiss. It gets loud enough, but takes extra voltage with ease, and grace, and returns the sweetest sound I've heard from a 'fun' headphone in a hell of a long time. It covers every base I feel must be covered in a sealed home/studio headphone.  
What Blue really nails is transition to mids from bass. It's not only really smooth, it's practically lubed up, gliding from big, soft-edged lows to expressive upper bass as well as I've heard from any non-reference headphone. That's the major reason I've kept my other headphones boxed up since walking away from SoCal with Blue. (In fact, so boxed are my other headphones that my wife keeps inching them towards the pawn shop.) 
Typically I prefer bass that's got crispier fade edges, but gosh, Blue does soft fades like no one else. That is, despite obviously lower levels of low-end texture and relatively high low-end pressure, Blue's bass character is well anchored, steers clear of bloom, and doesn't duff out. It also trends slightly wet, which I love in semi relaxed-sounding headphones. I've seen Blue's unsmoothed frequency graphs. I'm not sure how well they represent Blue. I say that because mids aren't really sucked out as the graph suggests, nor does the U-shaped graph show up with really elevated treble sound pressure. Mids definitely deflate a bit next to highs, but not nearly what you'd expect from the graph. 
To be sure, there is plenty of high-frequency information. But it fits really well fit into the upper mids, glossing up higher frequency sounds without a hint of scratchiness. In fact, I reckon that cymbals and other high-frequency shimmer instruments are minimally smoothed over. That said, highs extend well, and like Blue's lows, texture detail isn't huge, but its overall feel and sound pressure are just right on. They are free of sibilance, somewhat wet, and super melodic.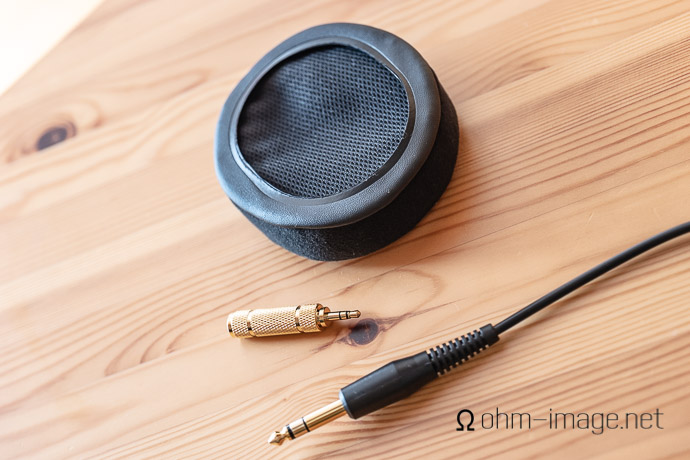 One reason I didn't get the TR50 MKIII is that, though I liked its basic nature, I didn't jive with its highs, which, to me, are grainier than Blue's. Then there's the comfort angle. And the looks. 
Its interesting to listen to progressive trance and melodic metal through Blue. For sure, there's less a live sound to either genre, and the shimmery, long-fading bite you get from clashing cymbals in large-venue recordings, is smoothed over somewhat. That also means that that 'trance' vibe you get from deep high-frequency gradations in well-recorded trance flattens. You'll not weave and bob in trance if you're listening to Tiesto and Armin Van Buuren through Blue. Instead, you'll get a melodic take on trance, and a super melodic, somewhat bitey version of melodic metal. 
The short and maybe only bad of this is that Blue's soundstage is pretty narrow. It extends neither laterally very far, though, depending on the recording has a bit of z-axis depth. Imaging also doesn't go that high. Again, this works against trance. Instrument separation is above average, but generally they sidle up one to another.
Interesting, fun, addictive. That's how I'd shorten this essay. 
End words
I'll be damned if Dekoni Blue doesn't make my end of year list. Apart from its cluttered cups and strange jungle logo, it blows my mind in the best possible way. I love the blue. How's about comfort? Damn good. Sound? Quite possibly the most addictive non-reference headphone these ears have heard in ages. Reference level? No. Not at all. But smoothness, speed, melody, and extension? Dekoni nailed each. 
This is a great headphone.
Well done.