Today we review the Sivga Oriole headphone, which goes for $199 USD.
Disclaimer: The Sivga Oriole is sent to me by Sivga Audio. Many thanks for the opportunity. This review reflects my honest opinion as always.
Sivga Audio
Sivga Audio is a brand from Dongguan city in China, and it was established in 2016. It is a comprehensive enterprise integrating R&D, production and customer service. Sivga focuses on the innovation and production of high-end headphones.
Sivga is committed to making refined products and producing different headphones. Made up of teams who worked in the audio industry earlier in China, they adhere to the use of traditional craftsmanship, coupled with the selection of high-quality natural solid wood as the material for the housing.
The color and texture of each headphone housing is unique, which adds unprecedented extraordinary charm to the product.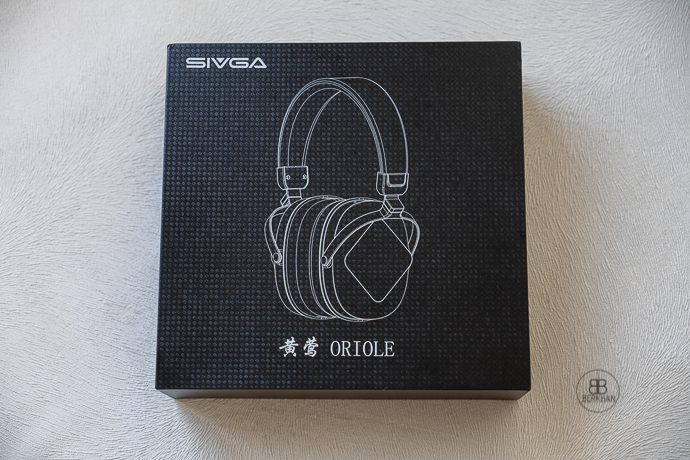 There are threads and reviews on Head-Fi, Reddit, Amazon, and many other sites about Sivga Audio. They became reasonably popular recently and their landmark was the Phoenix model, as you might remember.
We reviewed their SV023 open-back dynamic a few months ago. I found it quite successful and it's a recommended gear.
Oriole
The Sivga Oriole is Sivga Audio's new dynamic closed headphones. Its driver is a 50mm dynamic driver made in-house, which is large for a headphone this size.
The headphone housing is made of natural high-density rosewood and metal parts combined. It is carved by CNC and goes through processes such as grinding, polishing, painting, natural air drying, etc. The earpads are super soft memory foam and skin-friendly leather earpads.
The cable is a detachable one with Sivga-proprietary 2.5mm connectors.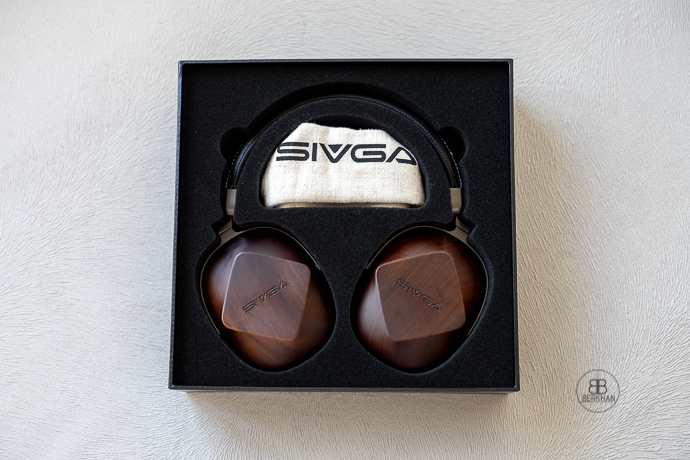 Package, Design, and Build
The headphone arrives in a hard cardboard box, which stores s Sivga pouch, a 6.3mm adapter, a 3.5mm cable and the headphone. There's nothing else to mention, and expectedly so from the price range.
Looks-wise, I think the Oriole is very authentic. From the genuine wood earcups, the soft earpads, and the metal headband, it's a luxurious-looking piece of equipment. No doubt about that. It's somewhat bit old-school, but relatively modern at the same time. I overalled liked the design attributes of this new model. The best thing is what you get from this price range. The headphone looks more premium than the price suggests, especially for the wooden cups, which are shaped fantastically well.
The build quality is excellent as well. Sivga cuts no corners there, the headphone overall is fabulously well-built. There are no plastic parts as far as I can tell. The headphone has wood, leather or aluminium materials with no plastic visible. The yokes and the headband are all metal.
One thing I liked about the design is the harmony between the metal and the rosewood. There are two selections of colour, one is light brown and the other is dark as you can see with this particular model. The lighter version looks polished, but I think this one looks a bit more grounded and cool-looking.
You might prefer more industrial or professional-looking headphones, but there's no doubt that the design of the Oriole is unique.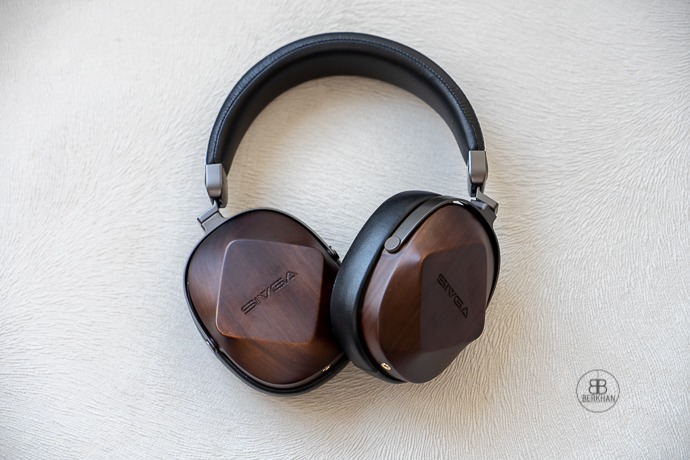 Comfort
The Oriole weighs just 280 grams, which is very light. That's the weight advantage of dynamic driver headphones. Hence the new Sivga headphone is very comfortable with a nice weight distribution with a good and light headband design.
The earpads are from soft leather. The shape of the earpads is very ideal and your ears comfortably sit inside them. However, this headphone has smaller earcups than the previous models, so after a certain amount of time, you start to feel them pressuring your ears a bit. It's almost like an on-ear headphone but it just manages to cover your ears around.
Thanks to the design and weight distribution, the Oriole sits on your head comfortably. The headband is quite well-made in that regard, and I didn't have comfort issues. My ears touch the inside of the cups a bit, but thanks to the excellent materials, it does not cause any discomfort. But still, it has to be kept in mind.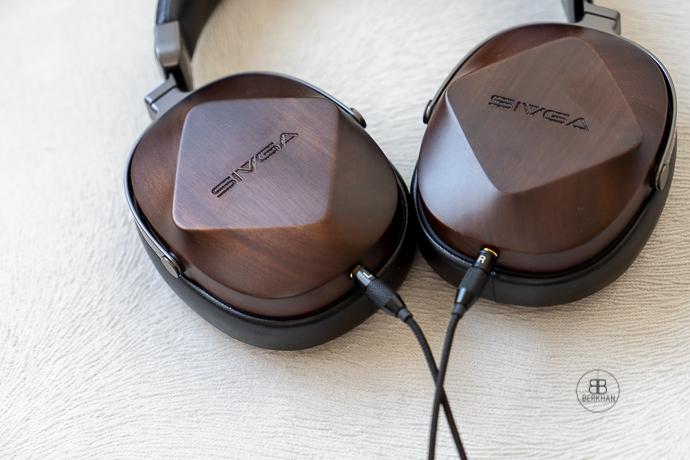 Cable
The cable of this particular model looks and feels like an ordinary headphone cable. The insulating material is fabric, which brings softness and good strength overall, but it's quite microphonic. Especially from the 2.5mm connectors to the y-split, every move you make with your head brings a certain amount of microphonic noise.
Other than that, the cable, although nothing spectacular, is a good one in terms of build and comfort. It's unnecessarily long for a portable over-ear model, but it's fine.
The sockets of the headphone are 2.5mm. So aftermarket cable rolling is quite difficult because the 2.5mm connection for headphones is ultra-rare. I'm sure there's an engineering or design reason for this choice, but I think a 3.5mm connection would suit better if possible.