Today we review a new collaborative IEM from Effect Audio and Elysian Acoustic Labs: the Effect Audio Gaea Hybrid IEM, which sells for $1299 USD.
Elysian Acoustic Labs
Elysian is known for its highly-regarded Annihilator IEM. They're a boutique brand from Malaysia, and the founder is Lee Quan Min. He began his own DIY research, first starting refurbishing an Ultimate Ears Triple.Fi 10.
He then started providing reshell services, then making his own IEMs and receiving high acclaim. Altough it's not that well-known in Europe, Elysian is more popular in the eastern market, and with this Gaea IEM, they're collaborating another popular brand, Effect Audio.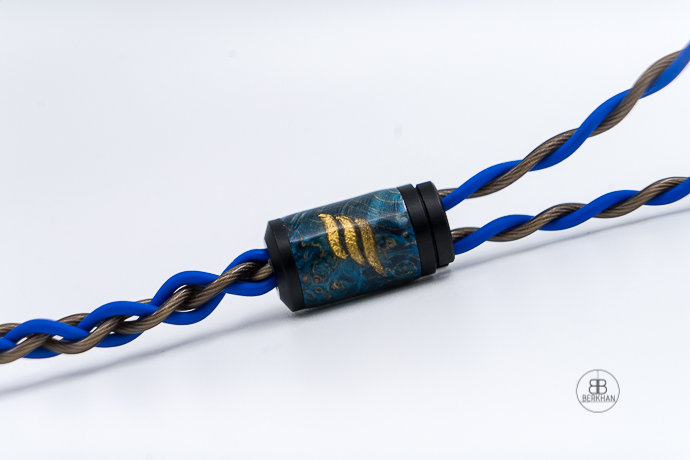 Effect Audio
Singaporean Effect Audio is one of the most recognizable cable companies in the market. With their relations with other well-known companies, and with their products' performance as a whole, EA is a reliable manufacturer in terms of aftermarket cables.
Whenever a fellow audiophile asks me about which cable they should get, one of the first brands that come to my mind is Effect Audio. We've been reviewing their products since 2014 so it goes a long way. They recently renewed their online website and you can check it out here.
To check out our Effect Audio articles you can click here.,

Gaea
New EA x EA Gaea is a hybrid IEM, combining 4BA (Sonion) and 1DD (Foster) drivers. There's a "DiVe Pass II Dual Ventilation System", which is the same method used in the Annihilator IEM. DiVe Pass II represents two different and independent bass ports. So instead of the conventional single bass port in a hybrid IEM, Gaea uses two, hence eliminating driver flex, and providing a better diaphragm movement, resulting in better bass response.
The sound of GAEA is tuned by both brands while keeping an authentic Elysian Acoustic Lab's house sound.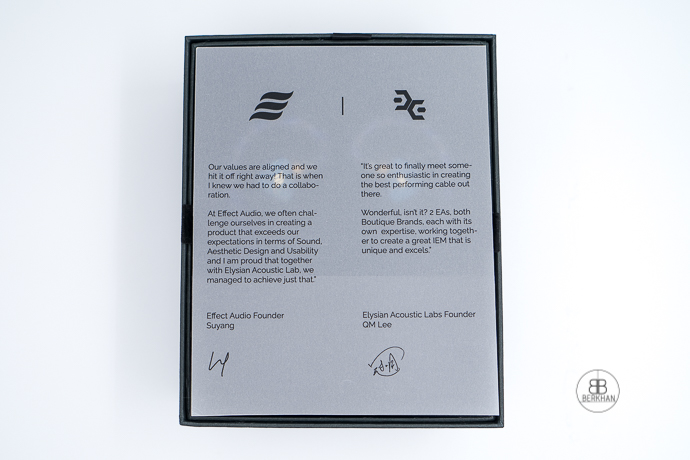 Apart from ventilation, all internal wiring for Gaea has been specially chosen and custom applied by Effect Audio. The IEM uses a bespoke mix of Copper and Silver-plated Copper materials.
For the design part, Gaea represents the Earth's colour tones from different environments. From the bespoke cable to the special wooden faceplates, the design here is aimed to be harmonious. The faceplates are stabilized rare maple wood with resin, and every Gaea model looks a bit different since the texture is unique with every production.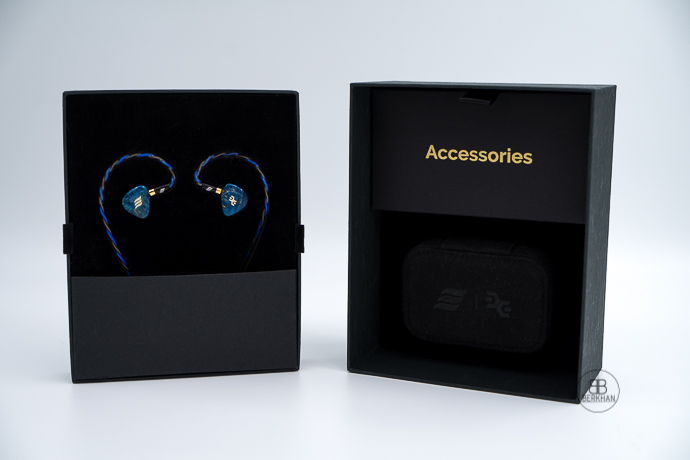 Packaging
The Effect Audio Gaea comes with a medium-sized box, which is a bit large for an IEM and just short of a full-size headphone package. Gaea -a goddess in mythology- is printed on top with a golden accent. Inside, you're greeted with a message from both brands' founders. A cool touch there. Under that paper, you have the IEMs displayed on top. Under that compartment, you have your accessories and a carrying case.
The supplied tips are from SpinFit, which I usually like because of its great comfort. You have the typical goodies like a cleaning cloth and a tool. It's nice packaging overall. Not spectacular, but decent and the presentation is pretty good.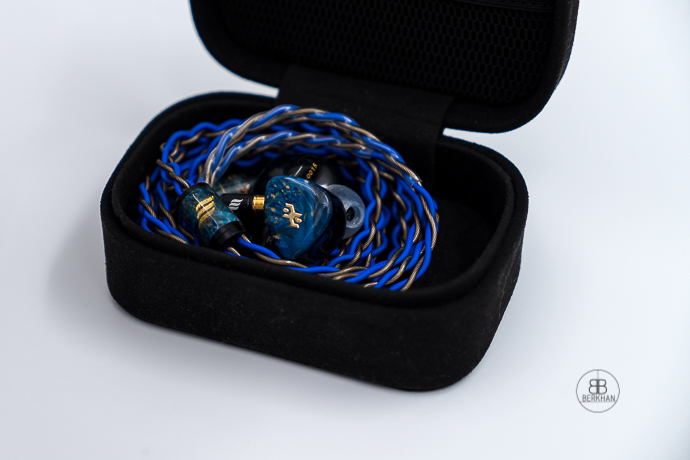 Design & Build
The design of the Gaea to me is very natural and elegant. The faceplates are the highlight here, and as I remarked, they're from stabilized wood. The rest of the IEM is simple with full glossy black, but it actually is a nice combination with the faceplates. The cable is also designed to look as natural and earthy as possible. It completes the design very well, and overall Gaea looks sharp, smooth, and authentic.
The IEM has high-quality materials and it's put together very well. The shell leaves no question in terms of quality and durability. The cable has good tensile strength with good braiding quality. The cable connectors, now a usual feature, are ConX-supported. So you can change the connector if you want to use this cable with other IEMs.
Elysian Acoustic Labs choose to go with P-Ear (Pentaconn Ear) connectors. This new connector type actually looks like MMCX, but it's different, offering a more fixed connection with less rotation. I find it a good solution since MMXC is prone to disconnect. It's also easier to attach. However, the IEM socket looks a bit fragile with a single pin on top. So you should still be careful.
Overall the Gaea is very well built. I can't bring up any considerable flaws regarding its construction.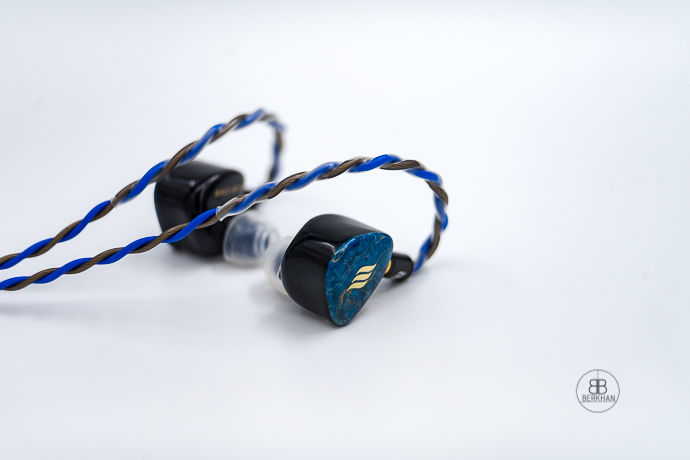 Fit
The fit of the Effect Audio Gaea has been pretty good for me. It's a bulky and rather large IEM, so it sticks out a bit from my ears. But it's very comfortable with the stock SpinFit tips. I tried other tips like Spiral Dots, Final E types, and other stock tips from other IEMs, but the SpinFit worked best in my case. The nozzle length is ideal for a secure and flush fit.
Isolation is not industry-leading at all, but it's much better than what I expected since it has dual bass ports. So isolation is pretty nice, but the best part for me has been the overall comfort. It fits quite well. But this area is very subjective so your mileage may vary.