Today we'll be taking a look at the new Focal Radiance, a $1,290 USD closed-back headphone from Focal. 
Note: The Radiance – made in collaboration with high-end automotive manufacturer Bentley – was kindly loaned to Headfonia for this review by Busisoft AV, Focal's local Australian distributor. Our thanks go out to them as always for their support.
Audio meets Automotive
I'll freely admit that while I spend a great deal of attention putting together a first-rate audio system for both my home and desktop, my car has always very much an afterthought in the sound-stakes. Perhaps it's simply a 'priority' thing – driving is something of a functional experience to me, but I also see the open road as a fairly compromised listening environment. Between engine noise, the roar of your tyres on Sydney's notoriously poor roads, and the passive-aggressive honking of other drivers, it's hardly a relaxing place. However, I do acknowledge that people get waaay more passionate about cars than they do about headphones (c'mon, it is kinda niche in the hobby stakes…), and car audio is an industry unto itself.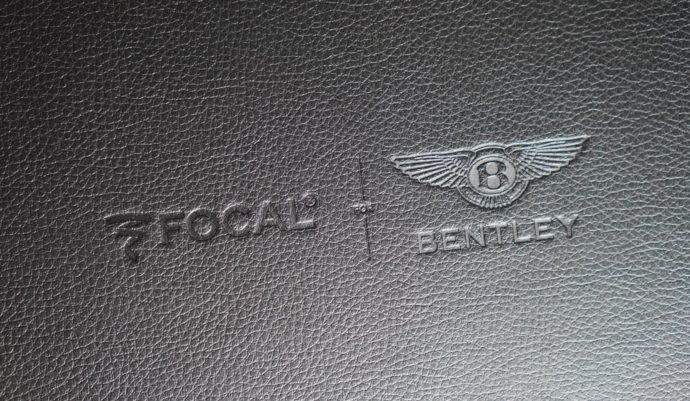 Collaborations between audio and auto brands aren't new and they also make a great deal of sense. A high-end sound-system on-board can be a great selling point for auto manufacturers who are eager to prove the premium credentials of their onboard sensory experience. Lexus has long partnered with high-end US manufacturer Mark Levinson, and the British Naim (Salisbury, England) has been responsible for crafting the audio systems inside each uber-luxury vehicle that rolls off the Bentley assembly line since 2008. Naim and Focal share the same parent company, VerVent Audio. Focal is proudly French, and the Radiance headphones are made in France. And of course, we have covered Focal's products in depth over the years here at Headfonia. 
Behold the Radiance
And so courtesy of their corporate association, Focal has released a brand-new closed-back headphone built together in collaboration with Bentley – the $1,290 USD Radiance. Headfonia readers might recall that I reviewed Focal's closed-back flagship in 2020, the $3,000 USD Stellia. And in that review, I also happened to compare the Stellia to another car from the Volkswagen Group stable – the Bugatti Veyron. So, it seems fitting going into this review to compare the two closed-back Focals through the lens of the relative performance, luxury, and price difference between the two car brands.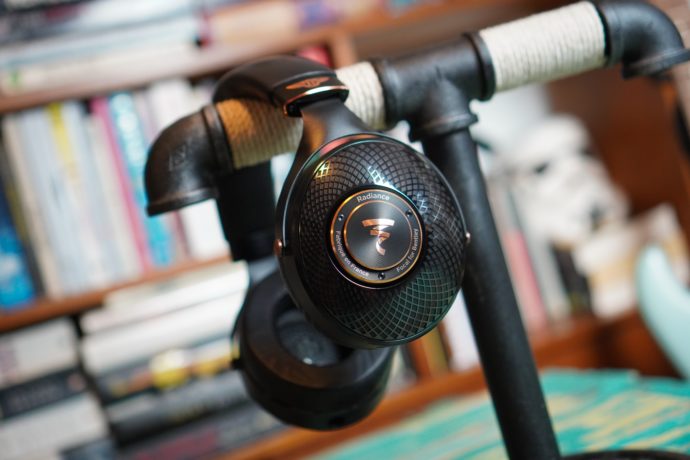 So what do we have on our hands with this latest luxury Focal? Like their Stellia and less expensive Elegia closed-back headphones, the Radiance follows a similar form-factor. The Radiance's layout and profile make them immediately recognisable as a member of Focal's audiophile headphone line-up, however with some striking and interesting differences. Under the earcups lay a 50mm aluminium 'M-dome' driver (whereas the Stellia and Utopia flagships sport a Beryllium driver) which seems identical to that of the Elegia on paper, but a quick listen will tell you immediately that the Radiance is a differently-tuned beast to its older, less expensive sibling. More on this later. 
The Radiance arrives in a rather dramatic and high-end monolithic storage box. This case sports both the Focal and Bentley logos and gives more than a hint of the luxury intent behind the Radiance. The case is bound in a leather-like material and honestly feels appropriate for the transportation of a Fabergé egg. 
Onto the headphones themselves, the first thing one notices is the winged Bentley logo that is proudly emblazoned on the aluminium headband yokes in a 'radiant' copper colour, a motif that is set-off against the predominantly black design of the Radiance. This copper highlight is carried across in subtle flourishes on the Radiance's cable, as well as on the zipper and Focal logo on the rather brilliant hard clamshell carrying case that is a luxury experience unto itself – it could almost double in duties as a high-end handbag (if you told me that it was, I'd probably believe you). The Radiance's headband and earcups are ensconced in sumptuous black Pittards leather, which is both unbelievably soft and reminiscent of a pair of luxury driving gloves. No doubt the luxury automotive vibe that Focal was aiming for when they decided to buddy-up with Bentley.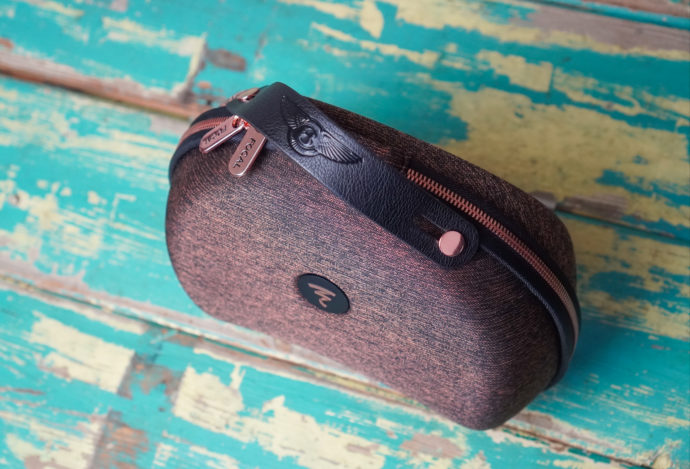 The only accessory provided with the Radiance is a rather short, single-ended cable terminated with a 3.5mm stereo plug plus a screw-on 6.3mm adapter. It's adjoined to each of the Radiance's earcups via a 3.5mm mono plug, meaning that the cables from its siblings (barring the Utopia) can be borrowed, as well as a host of aftermarket options. Which you will probably need to consider, as I'll point out later. 
Focal Radiance tech specs:
    Type: Circum-aural closed-back headphones 
    Impedance: 35Ω
    Sensitivity: 101dB SPL / 1mW @ 1 kHz
    THD: 0,1% @ 1kHz / 100dB SPL
    Frequency response: 5Hz – 23kHz
    Speaker driver: 50mm Aluminium/Magnesium "M" shape dome
    Weight: 435g
    Cable: 1.2m) OFC 24 AWG cable with 3.5 mm TRS jack connector 
    Hard-shell carry case: 250 x 240 x 120 mm
The Radiance might forgo the beryllium driver of the flagship Stellia, but at a glance, it seems every bit the luxury match for its flagship big brother yet with a more subdued, less showy aesthetic. It certainly seems every bit the built and design upgrade over the much less expensive Elegia (which are seemingly-discontinued and heavily discounted at the time of writing), but it's hard to gauge where exactly it sits in the Focal line-up until we've given it a proper listen and have had some time to live with it.
So, is the Focal Radiance all show and no 'go'? Or, does it land right in the sweet spot of high-end closed-back headphones in terms of value and performance? Let's take a look.
The review continues over the jump on page 2.