We continue our $50k gear giveaway with a special Christmas Package: The Vision Ears VE5 + Effect Audio Lionheart Cable!! Just keep reading and enter the giveaway!
Last week's Winners
The Giveaway of the 10 units of the Meier Audio Corda Rock was impressive and this time there luckily can be 10 winners, and those are:
1. Fabrizio
2. Lim Wei Tian
3. Loganaden Balakrishna VEERAPEN
4. Roy
5. Scott Harris
6. Aljosa Krzelj
7. Lana
8. Felix Krell
9. M. Rizky Prawiraatmaja
10. Mason Wilde
Congratulations. You'll all be contacted very soon, please get in touch.
Number 15
As promised and explained earlier, we'll be doing a year long of weekly giveaways and last September was the start of our 52-week celebration. For this 15th giveaway of the biggest audio giveaway the world has ever seen, we're giving away a double portable setup consisting of the custom IEM Vision Ears VE5 and the Effect Audio Lionheart cable. That's a combo that's worth over $2000USD! The VE5 and Lionheart can become yours and all you have to do is… sign up and leave a funny comment.
As the VE5 is a custom IEM, you will need to get ear impressions done at an audiologist and you'll have to ship them to Vision Ears in Germany. These costs are on the winner. For the design of the VE5 Vision Ears will do something special for this unit.
But first, let's look at Vision Ears, Effect Audio and their VE5 Custom IEM and Lionheart cable !!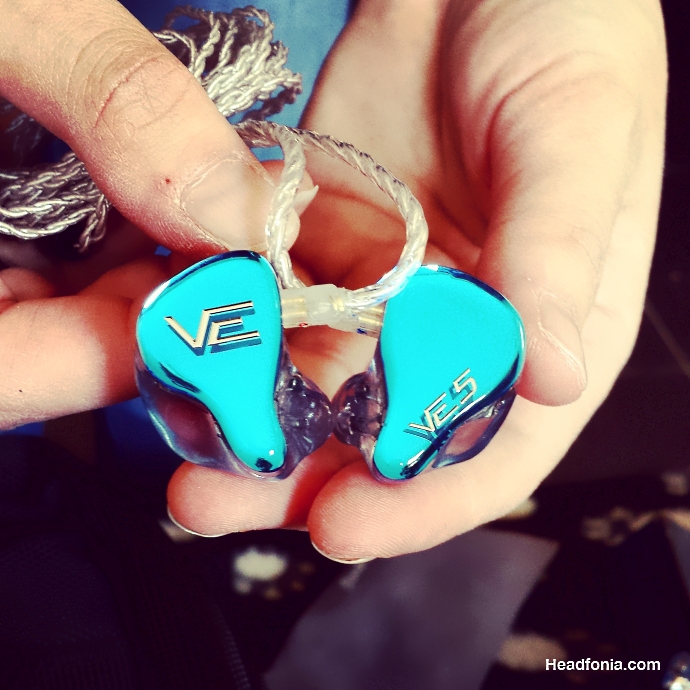 About Vision Ears
Vision Ears is located in the heart of Cologne, Germany and they're devoted to developing and producing their custom made In-Ears with great passion. Marcel Schoenen and Amin Karimpour were working for the same CIEM company last decade and they were linked by their vision of highest quality and outstanding customer service. After a few years of separation, the two got reunited and VISION EARS was born. Since 2013, the headquarters of Vision Ears is located in Cologne's central south. Their optimism and the lucky situation to be able to form a team that is as passionate for In-Ears as the founders are, makes VE a solid and reliable partner for all musicians and audiophiles around the world.
Over the years they have created a whole number of really great monitors such as the VE5, VE6, VE8 and the newest Erlkönig.
The VE5
The VE5 sets a bar in detail and sound presentation. Stunning clarity and precision in combination with a slight boost of vocal-relevant bands of frequencies. On top comes an amazing resolution over the whole frequency range. According to Vision Ears the VE5 has the following characteristics
great openness with crystal-clear highs.
strong high-mid presence for grippy, anyway convenient, vocal reproduction.
very broad and airy stereo-imaging.
Technic: Four-way-system with 5 drivers
Drivers: 1 x Bass – 2 x Mid – 1 x High-mid – 1 x High
Sensitivity: 122 dB SPL at 1 mW
Impedance: 21 Ohm (at 1 kHz)
Ofcourse we have reviewed the excellent VE5 and you can find the full review here
CLICK HERE or use the jump below to go to the next page where we'll tell you all about Effect Audio and their Lionheart and where you can find the links to enter this amazing Christmas Giveaway.