We continue our $50k gear giveaway with Beyerdynamic's Amiron Wireless headphone. Just keep reading and enter the giveaway!
Last week's Winners
The Fiio X7II DAP giveaway was one of the most successful so far but there can only be one winner. This week this is Tiago Gonçalves from Portugal. Congratulations. You'll be contacted very soon, please get in touch.
Number 20
As promised and explained earlier, we'll be doing a year long of weekly giveaways and last September was the start of our 52-week celebration. For this twentieth unit of the biggest audio giveaway the world has ever seen, we're giving away one Beyerdynamic Amiron Wireless headphone worth $699USD. This wonderful headphone can become yours and all you have to do is … sign up and leave a comment saying what your favourite band is.
But first, let's look at Beyerdynamic and their Amiron Wireless.
About Beyerdynamic
Of course we all know the German Beyerdynamic and that's very logic as they have produced some legendary headphones over the years. The mission of Beyerdynamic is to design, engineer and manufacture superior quality professional audio products. The Shareholder's vision for beyerdynamic is as a specialist manufacturer and engineering company with a specific focus within the Conferencing and Transducer (headphones / headsets & microphones) market segments.

One of my all-time favourite Beyerdynamic headphones is the DT770 PRO 32 but I also love the DT990/600, the DT1990PRO and the Xelento IEM.
The Amiron Wireless
The wired version of the Amiron is one of my favorite headphones for watching movies with but it and its wireless brother just are really good and popular headphones. OF course you get he famous high-end Tesla driver and these closed Bluetooth® headphones come with sound personalization.
Circumaural headphones with optimum sound quality (Qualcomm® aptX™ HD und AAC – plus aptX™ LL) and more than 30 hours battery life
Dynamic sound personalization thanks to beyerdynamic MIY App
Intuitive operation via the touchpad integrated in the ear cup
Unique wearing comfort
Made in Germany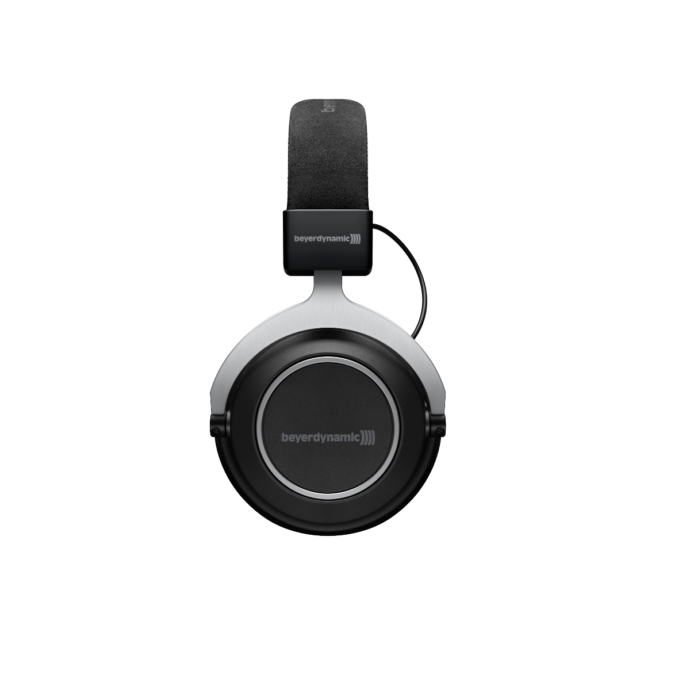 You can find out all about the Amiron Wireless right here: https://north-america.beyerdynamic.com/amiron-wireless.html
A word from Beyerdynamic
"Thank you, Headfonia, for ten years of passion for music and headphones. Only with people like you, a true community for headphone enthusiasts and a place for exchange can be created. We're celebrating with you and looking forward to the next ten years!"
In order to enter the competition you need to do the following steps:
Fill out the form on the page linked below. Use a real email address as this is the address we will use to contact the winner
Leave a comment on this post you're reading here. Preferably telling us what your favorite band is, though you can comment anything to enter (This is just here cause one reader didn't understand this…)
And while you're at it like the Beyerdynamic and Headfonia Facebook pages HERE and HERE, if you haven't already.
The winner will be chosen at random out of those that completed all 2 steps!
After signing up you'll get a personal link to share. For each new participant that enters via your personal link on Twitter, Google+ or Facebook, etc. you get an extra chance to win!  Make sure you share/use the referrer link! By entering the giveaway you agree to the rules shown under the "ENTER" button. 
Participants will be contacted by email after subscribing, so by participating all entrants also accept us to email them. Do check your spam folder, but if you didn't get an email you're still entered. (Gmail addresses receive it slow/late! Don't request us to check your entry)
The winner of the Amiron Wireless will be announced next Monday as usual. That means you have till Sunday evening to enter the Beyerdynamic headphone giveaway!
Thank you Beyerdynamic for doing this with us! Good luck to everyone!
TO ENTER THE GIVEAWAY, leave a comment below and then , CLICK HERE:
https://www.headfonia.com/giveaway/giveaway-20-beyerdynamic-Amiron-wireless
GOOD LUCK