We continue our $50k gear giveaway with three of C3Audio's balanced headphone cables! Just keep reading and enter the giveaway!
Last week's Winners
The C3 Audio cable giveaway is now over! The lucky girl/guy this week will be contacted soon. You will be contacted very shortly by email (check your spam folder), so make sure to get in touch.
Number 42
As promised and explained earlier, we'll be doing a year long of weekly giveaways and last September was the start of our 52-week celebration. For this 42nd round of the biggest audio giveaway the world has ever seen, we're giving away a custom set of JH Audio JH13V2 monitors!! The IEM is worth over $1.299USD! This incredible Custom IEM can become yours and all you have to do is … sign up and leave a comment why you deserve to win this CIEM.
But first, let's look at JH Audio and the JH13V2 monitor you can win.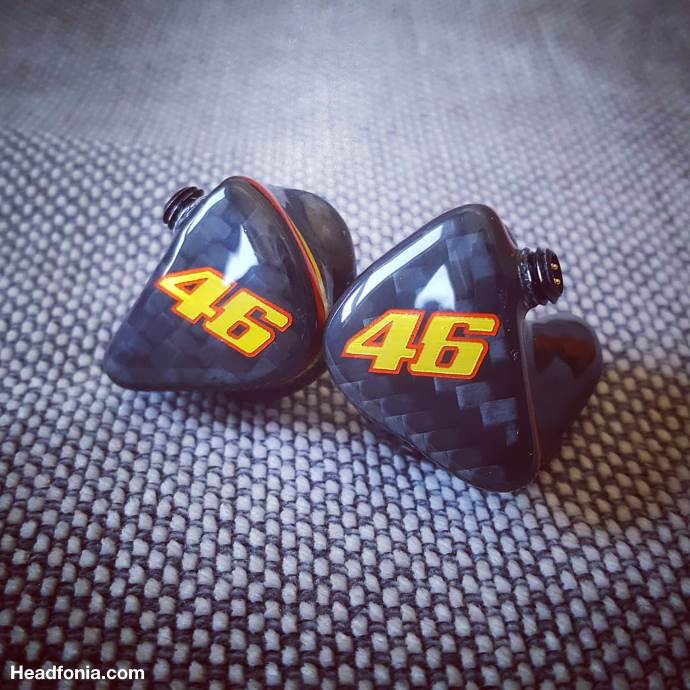 About JH Audio 
As we have learned from the interview with Jerry Harvey we did last year, JH Audio was founded 2008. But Jerry has been the founder and owner of Ultimate Ears and has designed some of their most reputable products, including the Triple.Fi. If you haven't read the interview yet, you can do it here.
JH Audio is a CIEM company seated in Orlando and mostly works with professional musicians, such as Slash, Will Smith and many more very famous groups and artists. The list of world famous artists is endless, and highly impressive. See for yourself: https://jhaudio.com/artist_roster .
That alone speaks books for Jerry and his team. They of course also offer their lineup for the regular folk around. Models like Layla or Roxanne have been praised by a big number of audiophiles around the globe. JH Audio is one of the brands that also pushes a lot of own technologies and patents them, like FreqPhase or D.O.M.E., etc to further enhance their performance and give the best possible sound-reproduction to their customers.
Mr. J. Harvey
From the day Jerry Harvey turned his focus to creating an IEM for Alex Van Halen to use on stage, he has been advancing the art and science of Custom In-Ear Monitors (CIEMs).
While Jerry would be the first one to admit he did not invent the CIEM, he is credited with inventing the first multi-driver CIEM. Through his inventions, he has made significant strides in advancing IEM technology and changing the industry from rare use of IEMs to today's norm of everyone from local bands to the largest touring acts in the world having a set or two in their gearbox.
The JH13V2
We reviewed this lovely monitor back in April of this year and we absolutely love it. In fact it's one of my favorite CIEMs on the market and it's one of the monitors I use when I'm on holiday and don't have to work. The JH13V2 has also made it to our list of recommended CIEMs / Best buys, so that means it's really good!
You can find the full review here:
You can find the JH13V2's dedicated web page right here: https://jhaudio.com/p/jh13v2-custom
Winner
The lucky winner will get his/her unit shipped directly by JH Audio. JH Audio will cover the shipping fee of the CIEM to you but neither Headfonia or JH Audio will cover any other expenses such as VAT, import fees, tax, etc. This is all the winner's responsibility so if you're not up for that, it's best not to enter. JH Audio also won't lower the unit's value for shipping and it's up to you to get a good set of ear impressions and send it to JH Audio in the USA. It's then up to you and JH Audio to talk about the face plate options, etc. as there are some limitations.
In order to enter the competition you need to do the following steps:
Fill out the form on the page linked below. Use a real full name/surname to enter the contest (partial name entries are no longer accepted) + real email address as this is the address we will use to contact the winner
Leave a comment on this post you're reading here. Any comment is good but I prefer you telling me why you deserve to win this one.
And while you're at it like the JH Audio and Headfonia Facebook pages HERE and HERE, if you haven't already.
The winners will be chosen at random out of those that completed all 2 steps!
After signing up you'll get a personal link to share. For each new participant that enters via your personal link on Twitter, Google+ or Facebook, etc. you get an extra chance to win!  Make sure you share/use the referrer link! By entering the giveaway you agree to the rules shown under the "ENTER" button. 
Participants will be contacted by email after subscribing, so by participating all entrants also accept us to email them. Do check your spam folder, but if you didn't get an email you're still entered. (Gmail addresses receive it slow/late! Don't request us to check your entry)
The winners of the JH Audio JH13V2 will be announced next Monday as usual. That means you have till Sunday evening to enter this JH Audio giveaway!
Thank you JH Audio for doing this with us! Good luck to everyone!
TO ENTER THE GIVEAWAY, leave a comment below and then , CLICK HERE:
https://www.headfonia.com/giveaway/giveaway-42-JHAudio-JH13V2
GOOD LUCK