Excitement!
Earlier today I saw some japanese tweets about the HM-602. I couldn't have guessed that later the same day I would be listening to some sweet music out of the Hifiman HM-602 player. When I saw the package sitting on my desk, I only remarked "Ah, that's probably the new Hifiman HM-602". Last month I received a big package that is the Zana Deux, and after that, it's pretty hard to get excited about anything. Anyway I opened the cardboard box, and quickly opened the packaging. The HM-602 was enclosed in an anti-static plastic, and it didn't look too good with that packaging wrapped inside it. So I put the box in the car and drove to the office.
I finally unwrapped the player from the anti-static packaging, and boy it looks really sweet now! First impression, and probably the most significant of all is the small size of the HM-602. Now THIS is something that I would actually use on a regular basis. After all, the HM-801, though EXCELLENT, was simply too big to fit in the average jeans pocket. I continue to inspect the player, on the back panel it says "16GB". Sweet, it must have built in memory, in additional to the external memory slot. The paint finishing is dark metallic grey and it looks very good. I think the quality of the finishing is much improved from the HM-801 player. It also feels very lightweight, much lighter than the HM-801 and surprise-surprise, even lighter than the Ipod Classic, and by quite a significant margin. Gosh, I'm not going to need that new Ipod Touch after it seems.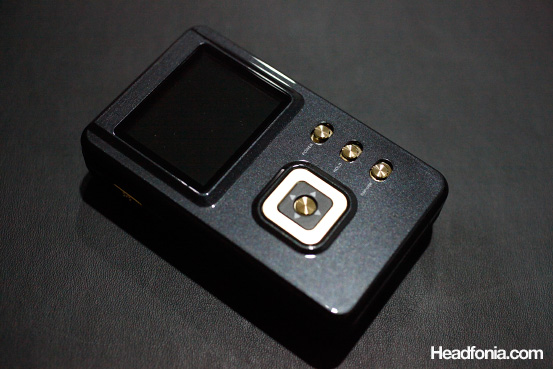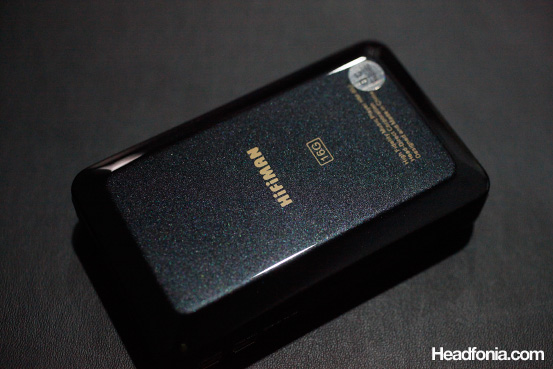 The layout is very good, and the screen is much brighter than what I remember the HM-801 to be. Two USB ports for data exchange and for using the HM-602 as a USB DAC. Oh, this thing is sweet. I still can't believe that a small player like this can excite me the way I was with the Zana Deux amp. Headphone out jack, line out jack, and volume control. All good. 5VDC external PSU for charging, and last but not least, a high and low gain switch! (I don't think the HM-801 has such a switch). I think this player is perfect! Thank you Hifiman for such a wonderful product!!!!!