First of all I want to thank Scot Markwell of Elite AV Distribution for sending me a HRT Music Streamer II+.
The HRT Music Streamer II+, or theMS2+, is a simple one box solution designed by high end audio designer Kevin Halverson of Muse Electronics. The MSII+ is the upgraded model of the Music Streamer +, which was first introduced around 2009. It is designed to do perform high quality USB Digital Analog conversion with its asynchronous transfer mode and a support of 24/96 resolution over USB. The HRT MS2+ is the bigger brother to the HRT MS2, which also does 24/96 asynchronous USB, albeit at a lower-spec noise floor, S/N ratio, and THD+N figures.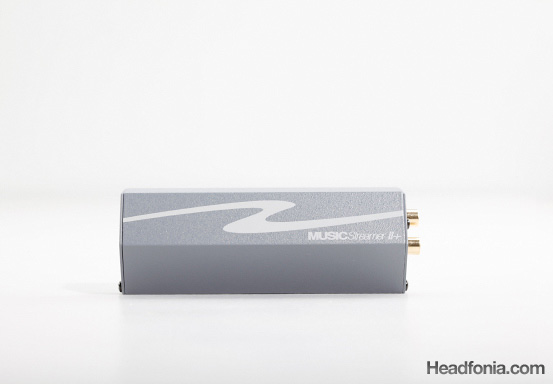 Opening the enclosure (Sorry, Scot), and I find a very clean PCB layout centered on Burr Brown's highly popular PCM1794 D/A chip, capable of a theoretical 132dB signal to noise ratio, and Texas Instrument's TAS1020b chip performing the asynchronous USB reception.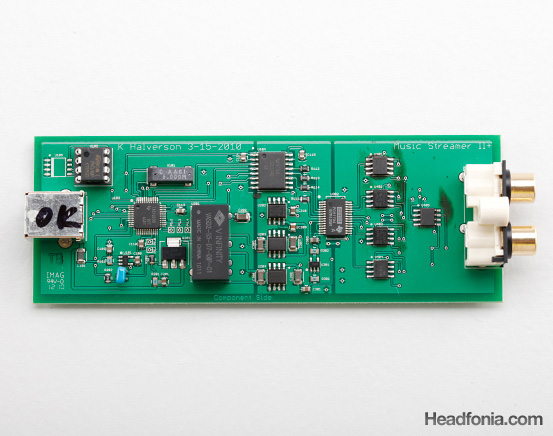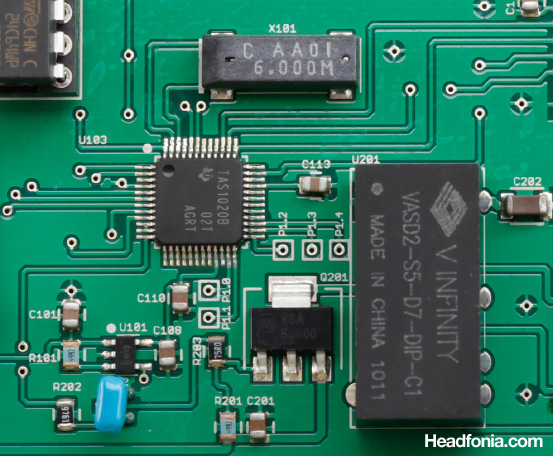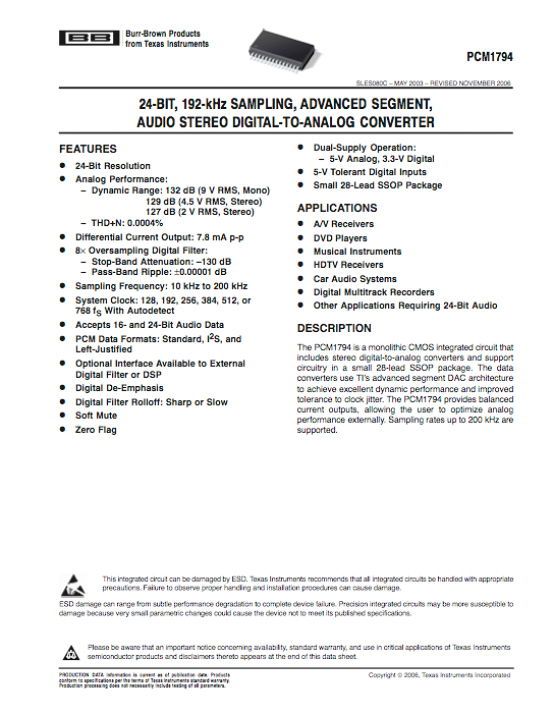 Operation is very simple, as the Music Streamer II+ only come with a USB port on one side and a pair of RCA output on the other side. The device draws power from the USB bus, and no external power supply is required. The MS2+ is supported on both Windows and Macintosh OS, although I'm using the MS2+ strictly on Mac.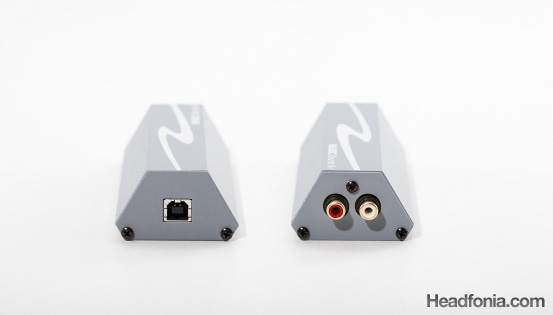 I talked to Kevin Halverson, who designed the High Resolution Technogies products about implementing an S/PDIF input to the Music Streamers, and this is what he said:
In answer to your first question, it is certainly within our capability to add a bi-phase input like S/PDIF; however it would violate a number of the principals we have for HRT products. Let me expound on this statement a bit.
First off, S/PDIF or any bi-phase interface for that matter is a vastly inferior interface compared to an asynchronous USB one, so other than support for some legacy products, it is a bit hard to justify. Second and probably more important is that all HRT products are single mission, they are intended to be extremely focused in their application. This allows us to more clearly define the function of the products and this optimizes the performance without impacting the price. There is a tertiary issue; the three Streamers in the current line are all bus powered so this would mean that if a bi-phase input were present a host (computer) would still need to be present to supply the power requirements of the Streamer.
The performance advantage of the asynchronous interface that the Streamers use also extends to an optical drive attached to the host. There is a distinct performance advantage to playing a disc on a host computer connected to a Streamer versus what would happen if a bi-phase input were present and the Streamer were feed a signal from a legacy device such as a transport.