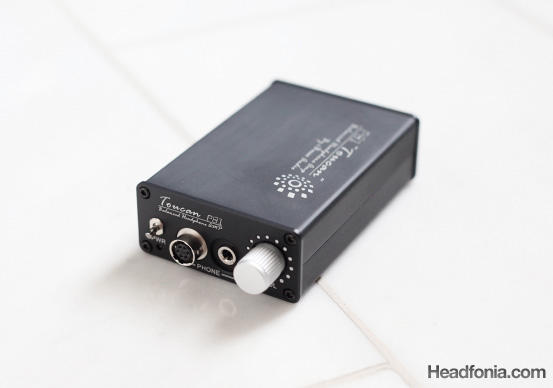 The buzz on the Ibasso PB1 Toucan amplifier has been growing quite steadily on the local headphone community. Ibasso has been making good amps for a while now, but my friend told me that the PB1 is quite on another level than the previous Ibasso amplifiers. Now, this guy happens to own one of the largest headphone and portable amps inventory I have known that includes the RSA-SR71A, the Iqube, the ALO Rx, and when someone like him said that the PB1 is a good amp, I've been wanting to stop by his place to test it out. Last week I was also in a phone with another friend that I trust very much, and he also said good things about the PB1. I instantly decided then that I'm going to purchase this amp just based on my friends' recommendation, and without ever hearing it.
I got the PB1 late last week, and my initial impression has been very positive. The size is slightly bigger than the Protector, and the build quality finally can be compared on the same level as RSA amplifiers. Ibasso uses a Lithium Ion battery for the PB1, and the charger that comes with it looks identical to the RSA Protector charger!
The PB1 is indeed a very good amp, and testing it with anything from the V-Jays, the RE-0, or the JH16, I can confirm that the buzz is true. Even without having tried the balanced connection from the PB1, Ibasso has finally come up with an amp that can go head to head with the premium RSA or HeadAmp models. The sound is very smooth, unlike previous Ibassos I've tried. The PB1 coloration is the first of its kind that I've heard on amps. Normally amps with midrange colorations adds the boost on the lower mid to bass regions. But the PB1 adds a small boost on the upper and middle midrange. It's very pleasing, and the boost is very mild that I don't find it to be an annoyance either. Other than that, the sound is quite smooth throughout the overall frequency. There is a slight tint of warm that's very pleasing. The PB1 is not as dark as the RSA Protector, and not as bright as the Pico Slim, and so it falls sort of in the middle of the two. For my classical recordings, the Pico Slim is a better match as it boosts the treble details a little, where the PB1 and the Protector doesn't.