You can say that engineers are men of science though our brethren over there in the hard science camp tend to look down upon us. We engineers use scientific knowledge to make things easier in everyday life. Scientists discover while engineers apply. Engineers are often not the friendliest bunch of people, they can be somewhat rigid but they are seekers of truth and will strive for neutrality and result in a most efficient manner. At this point you may ask what do engineers have to do with a DAC but you will discover soon enough that the gear that I am going to review is pretty much the epitome of an Engineer in this audio world.
The Lavry DA11 DAC by Lavry Engineering is the successor to the DA10 offering new features and refinement over its older brother such as USB input and the Playback Image Control (PIC) DSP. The name Lavry should be no stranger in the audio world as its principle designer, Mr. Dan Lavry is a veteran in the professional audio world. On the grand scheme of things, the Lavry DA11 belongs to the Black series which is the entry-level line in Lavry converters with Blue being the middle and Gold being the high-end series. The converters in the Black series are thus more suited to home (read casual audiophiles) use as opposed to its more sophisticated Blue and Gold brothers which are more professional-oriented.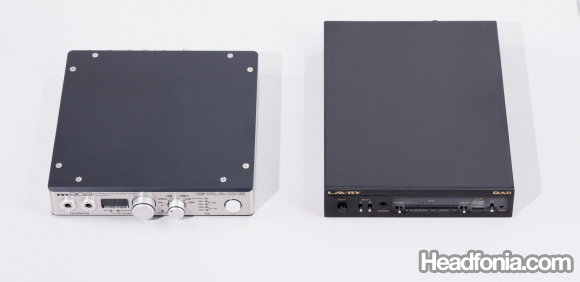 Upon glancing on its outer looks, the Lavry DA11 has a simple and yet very professional-looking exterior. Certainly, the whole package exudes an Engineer's aura as I have alluded in the first paragraph. The DA11 will not turn eyes but it is akin to that quiet man in the black suit in board meetings: he is unassuming but you know that he means business and is always a reliable guy. The unit itself is also pretty small as far as desktop DACs goes: it measures approximately at 20cm width, 26cm length and 5cm height. I rather like how small the DA11 is given the features that it packs; you will not embarrass anyone with the Lavry perching quietly on your bench.
Operation of the Lavry DA11 can be daunting at first since the front panel is not exactly the most intuitive. Thankfully the unit comes with a thick user manual that sort of reminded me of my university lecture notes. The content is very detailed and illuminative and I urge any prospective user to read it thoroughly first before firing up the DAC.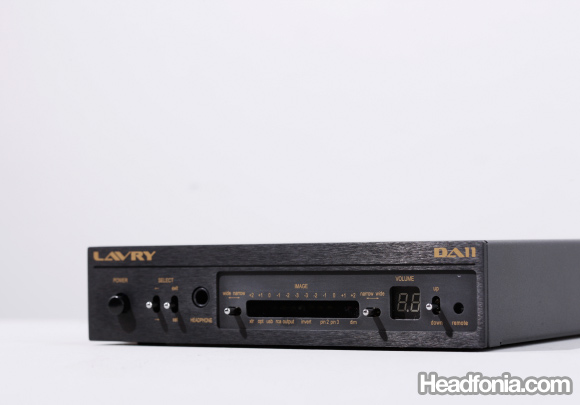 As far as I/O option goes, the DA11 offers USB, coaxial, optical S/PDIF and XLR inputs though the last option is not balanced. The Lavry can output balanced XLR outs and it comes with a pair of Neutrik XLR-to-RCA converters for unbalanced outs. A ¼" TSR jack is provided in the front panel for direct headphone usage.