Review: Hifiman sent me the Megamini evaluate over the course of a month. It's been slightly longer than a month. My apologies to HiFiman. I've published RMAA results for it here: RMAA: HiFiman Megamini 24-bit. Megamini is a compact DAP with support for Hi-Res audio playback. It goes for 250$ USD. You can find out all about it here: Hifiman MegaMini High-Res Musica Player.
I've got a load of cool Hifiman stuff in office. Apparently, so does Lieven. We'll put our heads together over the RE800, RE2000, and possibly something upscale, too. Before we do that, I've got to get the Megamini off my chest. Behind that light-hearted idiom is deep gravitas. Megamini is about as slim as modern DAP comes. Its interface is 100% button driven. All things considered, it has decent battery life. But Onkyo's dehumanising DP-S1 Rubato is just 60$ more, gets almost as good battery life, does internet, has better output, and is far more carefully constructed.
In a solipsistic, 2007-2012 era universe Megamini is an absolute killer. Nothing of that era comes close to offering what Megamini offers. Except that it's 2017. And right now, Megamini kind of falls far short of the mark.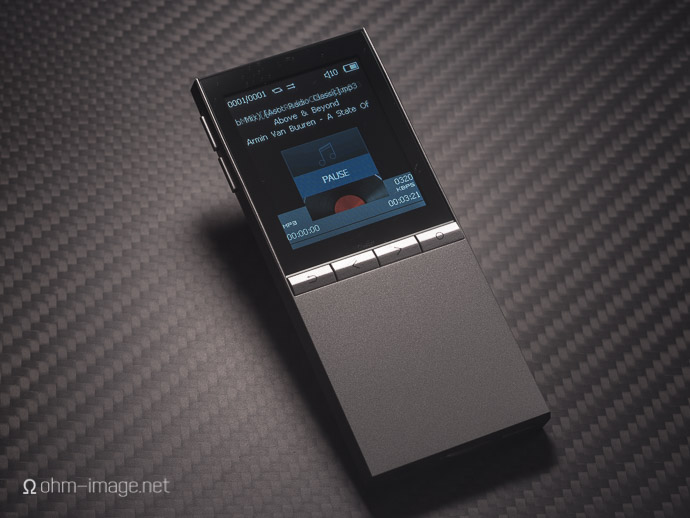 Spec:
Dimensions : 1.69"x 3.93" x 0.31"(43.0×100.0x9.0mm)
Weight : 2.43oz (69g)
Battery Life : 15 hours
Frequency Response : 20Hz – 20kHz
THD : 0.08%
Max. Output : 54mW (1.4V @36 Ohm)
TF Card Capacity up to : 256GB
DSD (DFF/DSF) up to 2,8mHz DSD64; WAV, FLAC, ALAC up to 24bit 192kHz; AiFF up to 16bit 192kHz
Not sound
Among its biggest no-nos is its buttons, whose mushy feel, awkward anchoring, and slow GUI feedback kludge up the UI. Their typography disappears in the natural light and when depressed, they can rub the surrounding casework. The buttons on my unit droop at the bottom edges. Where most of the top edges are straight, the return to previous button's top edge curves downward. There's no room for sloppiness in a 250$ USD DAP, especially with Rubato breathing down your neck.
Megamini's screen is fairly legible, even at harsh angles, and contrasty. You can adjust its brightness. And Megamini's chassis is beautifully anodised in delectable, modest tones.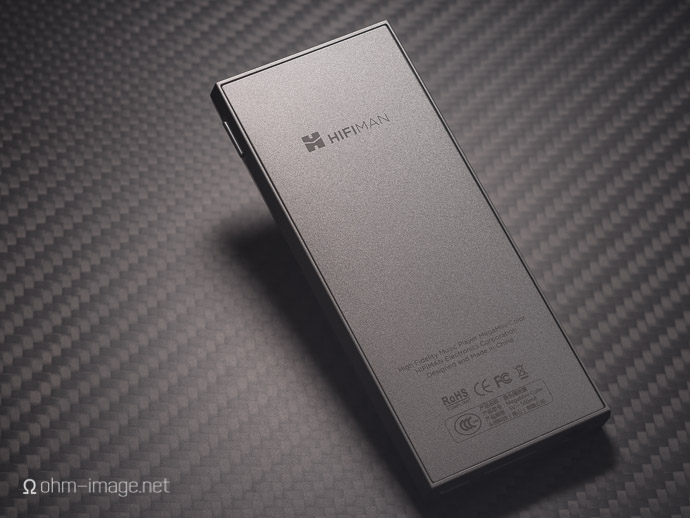 There's nothing really to learn about operating Megamini. Not that it comes with meaningful literature. But even if it did, or if a greater body of online literature tailored specifically to its use existed, there's no reason to peruse any of it. The volume buttons change volume. The power button wakes the player, sleeps its display, or powers off the unit. The left-right arrows browse, and the circle button selects.
As mentioned above, system reactions to button depresses are mushy, and pokey. Press return, or unlock the screen, or switch tracks, and you'll need to wait anywhere from a half second to a second before anything meaningful happens. Sounds trivial, doesn't it? It's not. Minute breaks like this disconnect the user from the function they've selected. Again, if this were 2010 – or better yet, 2007 – I might shrug and ask you to buck up and take it. But it's not. It's current year, and current year is full of instantaneous interaction models. Further, this isn't the Lego-like Brick player designed for kids to throw around whilst listening to Rachel and The Treeschoolers. This is a 250$ player designed for music lovers to enjoy their favourite tunes.
Still, Megamini is easy to use, and it's hard to force accidental input errors. Sleeping the screen effectively locks the interface. The default: a single depress of any button wakes the unit after about a second. You might have Megamini in your back pocket. Bending down to pull a weed, your heel clicks against one of its buttons. A second later, its screen is awake and taking orders. Another click or click and drag, and the volume is tromping up, or the song is scanning forward. Or pausing. I opted for a more foolproof option, which slaves all lock functionality – volume included – to the sleep/wake/power button. It's great to have the option. In fact, I wish my iPhone had the same functionality. The bad part is that the UI doesn't indicate if/when functionality is locked, and the pockey interface can make it hard to unlock.
Hard volume fades ensure that you won't blast your ears when changing tracks, albums, or engaging play-slaved functions. Unfortunately, those same hard fades stick around, hard fading back-to-back songs in live albums, forcing large, and truly horny gaps between songs.
Meh.
Megamini hasn't on-board storage, so I shove a 200GB class-10 Sandisk thingy up its tail. Works great. Library updates take a few minutes, but not that long. Far shorter than a few upscale players I've used. Of course, accessing menu items when button pushes are mushy, is sometimes hard; often, the player goes back to Now Playing rather than up again to settings. Timing button pushes is key when paddling around Megamini's interface.
Sound and more after the jump: