UI & Usage
Android
For its latest player, iBasso gave us a stock android experience with android 6.0 Marshmallow. Launched in 2015, the OS can look a bit outdated if you compare it with your smartphone, but if you compare with the other players, the DX150 is at the avant-garde. Most players, still use Android 5.0 (FiiiiiO) or even older OS.
The good ? It's fast, snappy and feels modern, even now. You can install basically any app you want thanks to the Google App store or with direct APK download. Spotify, Tidal, Qobuz, Deezer are all supported and work flawlessly with the player. For the bold one, you can even install Youtube or Netflix and use your DX150 as a phone replacement, without the phone call option.
The bad ? Even though android is the prime OS, the Google Play Store isn't installed out of the box, you'll have to DL it and install it from a computer. Also, android can be pretty buggy sometimes with epic ram consumption and glitchy apps. Even with 2 gigs of Ram, it can stutter if you open too much applications, so don't be greedy.
Overall, it's a pleasant experience, the CPU/RAM chosen by iBasso allows a seamless experience most of the time, especially if you just listen to music. Which is the goal with any DAP.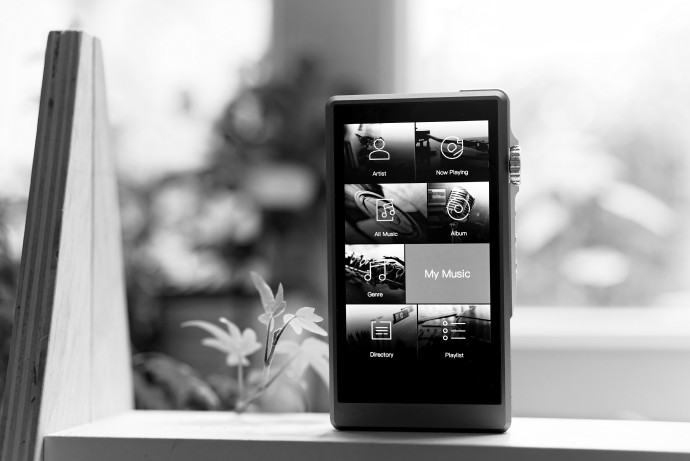 Mango Player
Previewed in the iBasso DX80, Mango player is a third party app developed by the brand. On the DX150 you can access it easily from the home page, a black icon being displayed in the left lower half of the screen.
The app is fast and never crashed while I used it, it's a night night and day difference if you come from the DX80. There is still some weird gesture like a counter-intuitive slide from left and right, however everything is fast so it's hard to complain. Still, the graphics should mention how many layers are available inside the app, some menu hiding themselves deep down.
You can access your music with the classic Artist/genre/album/playlist, or directory for those who prefer this kind of navigation. If you swipe to the left, you can access the audio setting : Digital Filter, Equalizer, gain, etc… There is some hidden options too, in the android menu. I'll let you check it by yourself.
The music scan is on par with Cayin, slower sometimes, the DX150 scanning an 128Gb in less than 5 minutes. You can scan the SD card only, the internal storage only or both at the same time.
Local storage and SD Card
The USB-C connector may allow ultra fast transfer, however I didn't feel it with the DX150. Speed is bottle-necked by the micro-SD card speed so unless you use ultra fast card, you may not see any upgrade. Of course, the player doesn't support UFS-II speed, only UFS-1 so don't bother buying expensive ultra fast cards. Copying music to the internal storage isn't faster than usual. I'd still recommend to use an SD Card as your main storage, for practical reason, even if the 32Gb of storage can be pretty useful.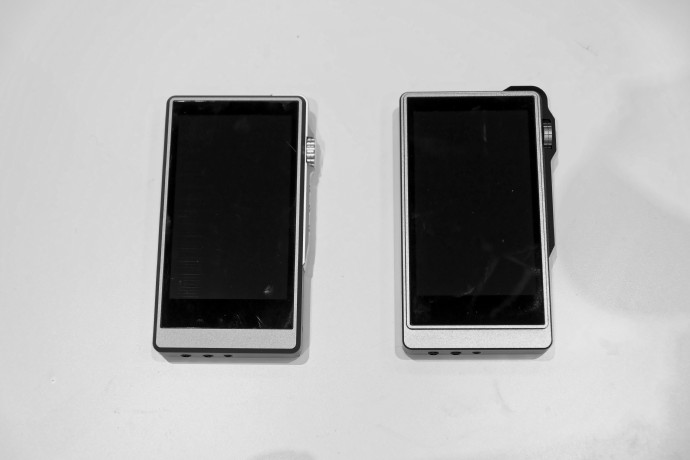 Streaming and DNLA
Like the DX200, the DX150 can stream music from the internet. I tried the most popular apps and they all worked pretty well, even with high bit-rate. Be careful, some apps don't allow you to stock your music in the SD Card, leading to unattended crashes and bugs. I used Link2sd to fix this issue.
DNLA also works, just choose the right application. As long as you're connected to the same router as your source, you should see all the files you can play from apps like VLC. Mango Player doesn't support DNLA nor streaming but if you change the audio settings inside, it'll affect all the other apps.
Battery Life
Even if I mainly used the DX150 with IEMs, the battery life was vastly dependent of the amp modules I paired. The AMP6 is a good compromise if you want good sound and correct playtime, I achieved 9h most of the time. If you go for the new AMP7/8 don't expect more than 6h of music in real life usage, unless you shut down the wifi/Bluetooth and keep it to 44kHz / 16bits files.
Fortunately, the player is compatible with PD 2.0 Quickcharge. It still takes 2h to completely fill the DX150, but you can charge up to 80% in no more than 30 minutes. The battery is a 3.8V 4400mAh fit Li-Po, in case you want to change it someday.
Specifications
For the nit-picker and nerdy ones here, I'm giving the specs and technical sheets . For all the other, you can just go to the next page to see how the amp performs.
Double DAC
The iBasso DX150 utilizes two AK4490EQ chips, a pretty good DAC if you ask. You can find it in high-end gear such as last generation Astell&Kern or more commonly in mi-fi gear like the Cayin N5ii. If it doesn't match the numbers of the Sabre ESS9028 chip found in the DX200, it may sound a bit less dry to most listeners. More recently, I had a pleasant experience with the Fiio Q5, using… a double AK4490EQ chipset !
iBasso states that each AK4490EQ has 2 built-in DAC, meaning each channel always keep a double DAC approach. THD is a announced at -110dB and the S/N at 118dB, which is pretty darn good for an AKM chip. Once again, the real life performances will depends of the amplifier you choose.
Unless you want to use a single ended headphone output, the signal will remain balanced from the digital file to the output. A quick look at the circuit show a double voltage regulation, double pre-amp, etc…
TXCO synchronization and Digital volume
If most DAP are now given three oscillators to work with 44/48/DSD, iBasso wanted to innovate with the DX150. The player can adapt automatically, avoiding the common pop you can hear switching from PCM to DSD for example. Sure it's a complicated setup for a simple problem but the brand claims ultra-low jitter, matching Hi-End desktop DAC…
As for the DX50/DX90/DX80/DX200, the DX150 got a fully digital volume control. If it reduces channel imbalance to 0, it also means you'll have to set up the volume even if you connect an amp through the line-out. So yeah, no fixed leve line-out here, just deal with it.
CPU and RAM
To run the OS, iBasso gave the DX150 an ARM A53 CPU combined with 2Gb or RAM. A behemoth if you compare it to some DAP, an old mammoth if you compare it to new smartphones. That being said, it works quite well and if the player ever feel sluggish, it means you're not using it for it's main purpose. Don't Netflix too much with it, even if you can doesn't mean you should, unless you really want to drain the battery.
Wifi and Bluetooth
To finish with the specs, let's take a look at the wifi/bluetooth connection. The DX150 supports 2.4Ghz/5Ghz band, the latter allowing higher bandwidth and higher speed but lesser range. The connection was sturdy most of the time and if you want to stream hi-res music, you should do it without hassle.
Bluetooth is compatible with 4.1 protocol and based on the FB page, the next firmware should unlock apt-X and LDAC, a great alternative to classic wire connection. The DX150 also supports bi-way Bluetooth, allowing you to stream music to the player from any Bluetooth source. Like the mighty Cayin N3 it's also a cool way to transform the DX150 into a portable DAC/Amp.
Full specs
– Type : Digital Audio Player- OS : Android 6.0
– CPU : ARM 64bit 8 Cores A53
– RAM : 2Gb LPDDR3
– Rom : 32Gb eMMC
– DAC : 2x AK4490EQ
– Sample rate : PCM : 8Hz – 384kHz (8/16/24/32bits) native – DSD64/128/256
– System clock : Full synchronization technology with TXCO and PLL
– Screen : 4.2″ 768×1280 Retina Display
– Micro SD : SDHC / SDXC up to 2TB
– USB DAC : XMOS XU208, Thesycon USB Driver
-Wifi/Bluetooth : 802.11 (b/g/n/ac) (2.4Ghz/5Ghz) Bluetooth 4.1
– Battery : 3.8V 4400mAh Li-Polymer
– Quick Charge : PD2.0 and QC2.0
– Size : 128.5mm*69mm*19.5mm
– Weight : 245g
All measures are with the AMP6
Line Out
– Output voltage : 2.4 VRms
– Frequency Response : 10Hz – 40kHz
– THD : 0.0004%
– Dynamic Range : 118 dB
– S/N : 117 dB
3.5 mm Headphone out
– Output voltage : 2.4 Vrms
– Frequency Response : 10Hz – 40kHz
– THD : 0.0004%
– Dynamic Range : 117 dB
– S/N : 117 dB
– Crosstalk : -115 dB
2.5 mm Headphone out
– Output voltage : 4.8 Vrms
– Frequency Response : 10Hz – 40kHz
– THD : 0.00028%
– Dynamic Range : 118 dB
– S/N : 118 dB
– Crosstalk : -119 dB
The review continues on Page Four, after the click HERE or by using the jump below.