Disclaimer: all cables mentioned in this post were provided directly from Linum, at no cost to me. Linum is a site advertiser.

web: Linum Cables
twitter: @linumdk
For years I was cable-agnostic. But after some soul searching (not to mention Linum's amazing Fujiya Avic demonstration), I am now a believer. Within reason, of course: I believe that after-market cables can and do affect sound. More importantly, they affect the comfort, and joy, of the earphone experience.
Why Linum?
Linum's Allan Sorrig, also a believer, even has a pin that outs him as a believer. But he's got more than just sound quality in his bag of reasons.
The most important of which is comfort. IEM cables, more than any other after market audio cable, hug the ear, cling to the temples, and touch more skin than is decent and meet. Add discomfort to intimacy and they become largely pointless.
And bar none, Linum cables are most comfy cables around.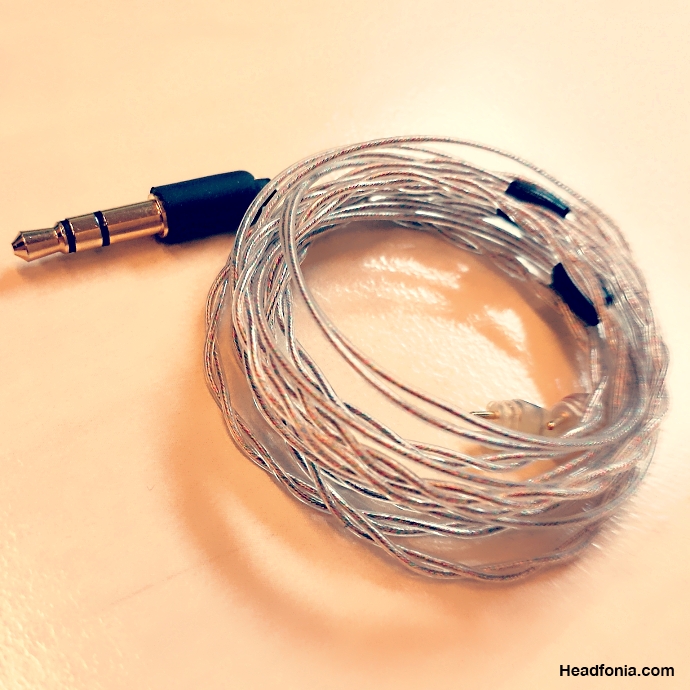 They are parsimoniously wired, unassuming, and practically scraggy in comparison to most of the competition. You won't a Linum with memory wire or massive plugs. You won't find a Linum pre-moulded into a shape determined at the factory. You won't find a cable out there that is as comfy for either the glasses wearer or the lucky. And, depending on how thin you really want to go, and how much impedance you're willing to sacrifice, or to chia, Linum's cables can sound as different as a salami tastes next to a cheesecake.
To a former agnostic like me, Linum's straightforward, engineering-oriented product marketing is refreshing. Rather than try to convince you of magic, Linum market each of their cables by its resistance. Voice, for instance, is rated at 4,5Ω; Music is rated at 2,0Ω; and BAX is rated at 1,5Ω. Super-BAX, which I got to try at Fujiya's Festival, and which is still a WIP, halves that to 0,75Ω.
And while even 4,5Ω may seem a teeny weeny number to get hung up about, for certain earphones, it is as powerful as what Etymotic did with their 75Ω ER4 P to S adapter. Most earphone makers purposely design earphones for specific cable resistances, and around certain cables. If your cable was designed to operate best when attached to low resistance, either BAX, or Super-BAX is your best bet. But another earphone might be designed for a higher resistance, leaving either Voice, or Music, a good choice.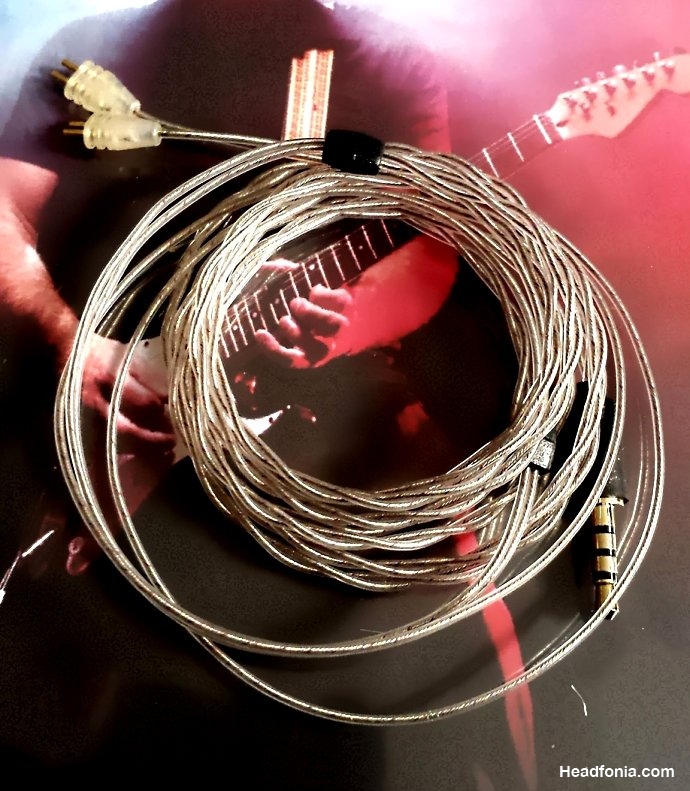 Again, I've written down my thoughts on what each cable is capable of when attached to my favourite cable-swappable Ultrasone IQ. Linum's genius AB black compare box made it all possible.
To date, my favourite Linum Cable is BAX. Linum terminate it in just two plugs: balanced 2,5mm TRRS, or single-ended 3,5mm TRS. But they have, or are working on, connections for the most popular earphones. At Fujiya Avic booth I even saw one fitted up for something from Suyama-san. A glance at their website shows that currently, they offer UE/Westone-style dual-prongs, MMCX, and mini T2. More is to come.
Linum's marketing copy is comparatively transparent. Their cables are incomparably tiny. And, thanks in large part to their size, they present a few hurdles.
But before we get to provisos, let's chat about the venues, schedules, and activity levels to which Linum's cables are best suited.
More on Page 2