vs Magni 3
[responsivevoice_button]
While the Asgard 3 has the Magni 3 beaten for power, it simply pulls away from it in terms of class. The Asgard 3 has a tendency to remove a degree of 'glare' and harshness in the treble that can rear its head at times with Schiit's most affordable amplifier, and in turn, the Asgard 3 presents an ever so slightly warmer take on proceedings. This could be interpreted as being ever so slightly 'veiled', but there's nothing missing in terms of detail nor resolution – it simply has more richness to its timbre and less focus on treble in its presentation. 
vs Questyle CMA600i
It might be a case of Class-A adding similar flavour to both amps, but I found these two amps much harder to pull apart sonically as timbre-wise they both have largely similar presentations. The Questyle has a more vivid treble presentation that's drier sounding with tighter structural definition, and 'Devils Pie' by D'Angelo reveals it to also have slightly more weight and impact in bass when quickly swapped between one and the other using an A/B switcher.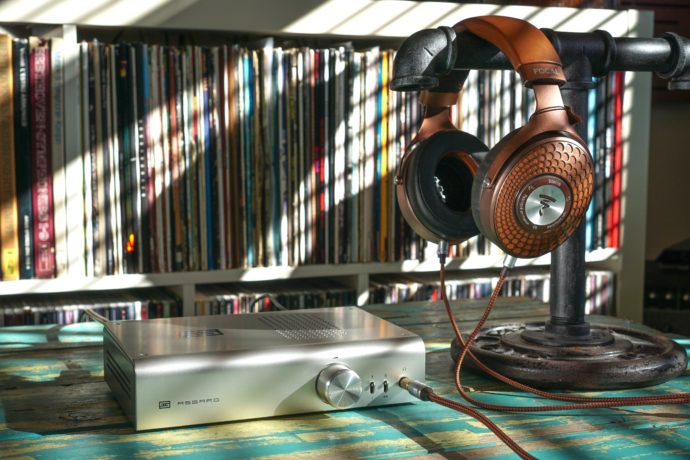 Asgard 3 + Focal Stellia
This is an absolute treat of a match. The Asgard 3 balances the hyper-aggressiveness and dynamics of the Stellia with a dose of refinement and silkiness. The bassline in Radiohead's 'Codex' feels almost liquid in texture, the Asgard 3 is able to control the low-end with grip and authority. This pairing is able to render the texture and decay of the brass and vocal parts in particular with stunning realism. Despite being a seeming mismatch in terms of price-tag, the Asgard 3 will happily reveal all the capabilities and refinement of the $2,999 USD flagship closed-back from Focal. 
Asgard 3 + Sennheiser HD600
The venerable HD600 can be somewhat of a chameleon with different sources, but it's like peanut butter to the Asgard 3's jelly. I could swear that I'm listening to Waxahatchee's 'Lilacs' over tubes with this pairing, there's that much rich body and 'denseness' in the mid-range. It's interesting to note that and the treble feels genuinely laid-back here, but in the best way possible. What's interesting about this pairing is that it captures much of the magic of a tube pairing, minus much of the expense, uncertainty and inconsistencies that come with tube rolling.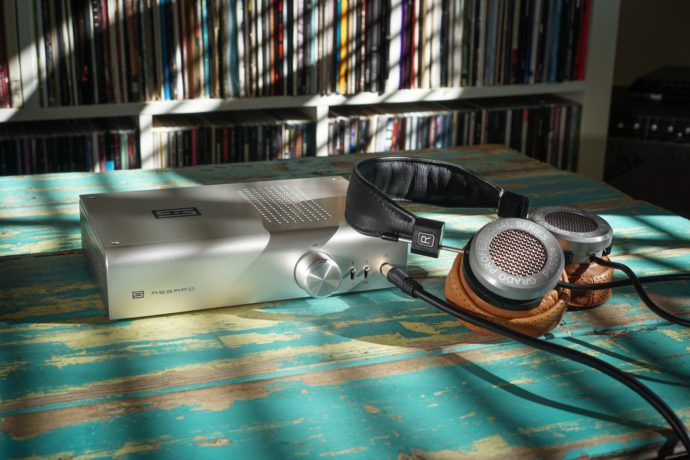 Asgard 3 + Grado PS500e
The metal and mahogany hybrid Grados are probably the liveliest headphones I have on-hand, and also the most prone to becoming fatiguing depending on its upstream source chain. However, when paired correctly they reward with a signature that's hugely exciting and revealing. The Asgard 3 allows the PS500e to dig-deep into the detail and nuance inside intricate passages of music, but also gives the Grados an altogether more 'mature' characteristic – it's by no means subdued, but it gives them some much-appreciated body and upper mid-range depth. 
Asgard 3 + Final D8000
The flagship planar from Final Audio really is the last word when it comes to balancing finesse with brutal power. The Asgard 3 only happily gets the 60-ohm D8000 to adequate listening levels at 9 o'clock on high gain, and really unleashes the 'velvet sledgehammer' that lurks within this heavyweight Japanese masterpiece. The Asgard 3 paired with Final's flagship delivers a hugely dynamic rendition of Faith No More's 'Falling To Pieces', rewarding the listener with both macrodynamic 'slam' as well as transient finesse from fast passages in the treble department. It's a thoroughly enjoyable pairing and lovers of planar speed and dynamic punch really ought to give it a try if they get the opportunity.
Multibit Dac vs Topping E30 
This was the most inconclusive test I managed during the review process, but I wanted to make sure I had the opportunity to test the amp itself with different digital inputs for comparison to understand how they were affecting the sound. Using Roon I paired a 'Zone' with both DACs, and plugged the Topping E30 into the analogue input of the Asgard 3. After volume-matching, I was able to quickly switch between them at the exact same point in the track without delay. Frequency-wise, there was no difference whatsoever between each DAC, with no emphasis nor dips that made one stick out versus the other. Initially, I was unable to pick them apart in a blind test. However, after further listening and closer analysis, the AK4493 DAC on the E30 did give a greater sense of spatial depth and separation, whereas individual tracks via Schiit multibit were smoothed together to provide a more intimate effect.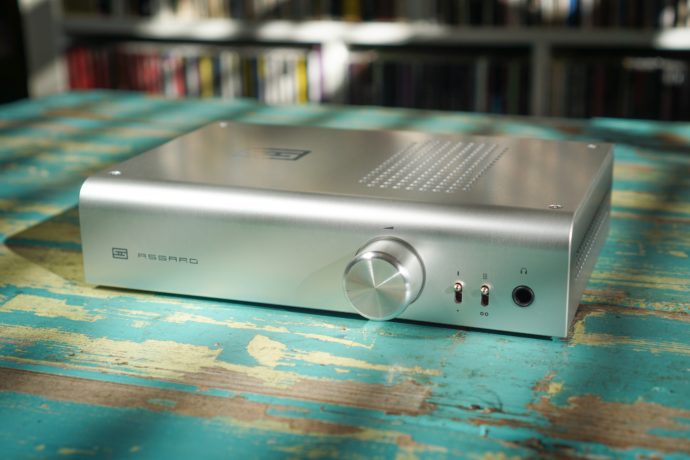 Conclusion
The Asgard 3 gives-off all the vibes of an American muscle car: it's big, brash and burly and you feel like you're getting a lot of metal for your money. It has an easy-to-love utilitarian design, and like the muscle cars of today, the Asgard has actually gone and gotten itself better at handling and packs a bunch more features in than it used to. 
The Asgard 3 impressed me with how versatile it's proven to be with a range of headphones, and it ought to be able to power all but the most obscure of insensitive headphones well into the future. At $199, it's a stone-cold bargain and absolutely worth the step-up from the tier of entry-level amplifiers that sit below it. If you already have a DAC in your system and you're happy with its performance, then simply add that to the bare-bones amplifier-only Asgard 3. The stock Asgard 3 amplifier earns a place on our recommended buy list where it sits in good company with other recommended desktop amplifiers.
Spending an additional $100 or $200 on the DAC is a slightly more difficult value proposition to grapple-with considering that you can buy an external DAC (including one of Schiit's own) with more inputs and features for a similar price. However the streamlined, all-in-one form-factor is genuinely pretty appealing (so long as USB is going to work as your digital connection), so if space is a consideration then it may well be worth it for you. Whether you want to go a bit spicier and add 'True Multibit' depends on how important that technology and the philosophy behind its implementation is to you. The differences between DACs are certainly subtle at the best of times, so it's probably worth some serious research and consideration. Having spent the best part of a month listening solely to the Asgard 3 + Multibit DAC, I have to say it's pretty addictive and I wouldn't want to change a thing about how it sounds, so the proof about Multibit's benefits might lay right there. 
Overall, the key benefit of the Asgard 3 is that you don't need to worry about a thing. There's no need to go worrying about whether balanced is "worth it" – it's simple, single-ended and single-minded. There's more power then you'll ever need, and you won't need to worry about upgrading or buying anything else for a long, long time. Schiit even offers a 5-year warranty with the Asgard 3, so they reckon you'll probably be happy with one being parked on your desk for the foreseeable future.