User Experience
The Shanling M6 Ultra has a very good and satisfying user experience. The hardware and software provide excellent usability and comfort. I didn't have any significant problems while using the player.
However, Shanling could've kept the RAM spec higher, though I think it's a decision to reduce the price. It's not a big issue at all, and I never noticed a difference with the M7 in daily life, but for future apps, you might need more for multitasking.
Size
The Shanling M6 Ultra is quite compact. The M9 is almost in the transportable category but the M7 and M6 Ultra DAPs are great daily companions. You can think about taking it outside and doing activities or running around. It's also good for trips on a train or bus, and it's also a genuine companion for walking outside. It's perfectly doable.
I think this is the optimum size for an audiophile "portable player". People who get the M6 Ultra would be well satisfied with the size since it's quite easy to handle and use.
I can fit it in my pockets without too much problem but bear in mind that this is not the most pocketable DAP either. It has a certain mass and weight. You can put it in your small bag and control it from your smartphone though. The "SyncLink" feature allows you to do that, which I will mention below.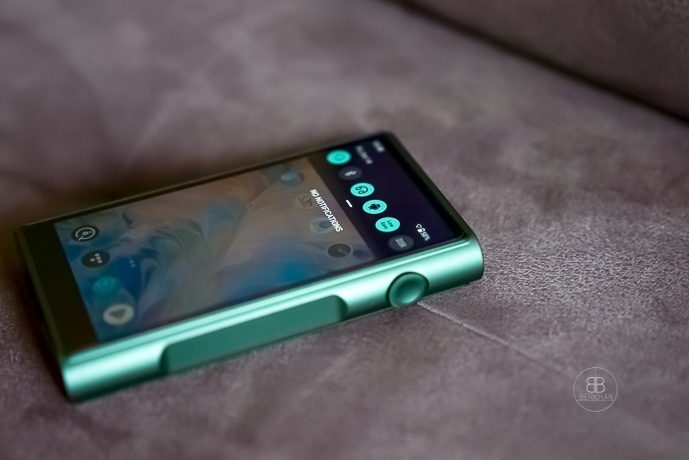 Hardware
The CPU performs very fast for a DAP, almost like a smartphone's quickness. Going through different screens, apps and songs is no problem at all. It's fluid, smooth and very easy to operate. The switch between Android Mode and Prime Mode is very fast in particular. The device opens up quickly as well, and the 4GB of RAM allows nice multitasking.
As far as a DAP goes, this is almost a perfect experience. I recommend modifying the animation scale to .5x from developer options in Android. I do this with all my Android phones/DAPs to get a faster feel. As for WiFi, I find out that it has great reception which is as good as my Android phone with a great 5 GHz performance.
As the former Shanling M8 owners would agree, the M8 was a hot-running DAP. M6 Ultra gets hot too, and I can say that the M7 is the best of the three. Shanling chooses the use the chassis as a cooling part, so that was expected. Be aware though, the M6 Ultra gets hot in long sessions.
Display
The M9's mighty 6-inch 2K screen is not present with the M6 Ultra of course. It's still quite gorgeous for a higher-end DAP, it's just that the M9 is a unicorn in the DAP world. So if you compare it to the M9, it doesn't look special but it's still a great screen. The M9's screen is just too good. Still, the lifted & curved appearance of this screen boosts the viewing experience.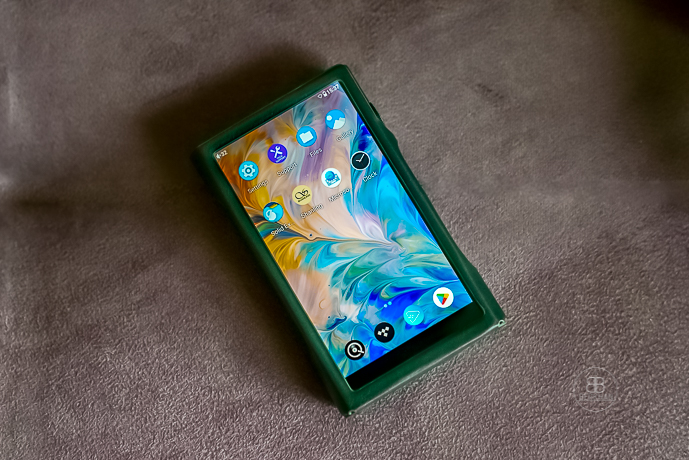 Software
The UI is mostly vanilla Android 10. The upgrade in the software department ensures long-time app support, in this case streaming and audio applications. My experience with the software has been bug-free, smooth and flawless. I recommend following Shanling's social media and Head-Fi accounts for staying up to date with their firmware releases.
Shanling Music
Shanling's official music app stays the same with the same features and UI as the previous Shanling players. So no surprises there. The one criticism about Shanling player is the gapless ability and unfortunately, it's still not present. Otherwise, the app has every possible feature that you need so I'm not going to dive into them one by one.
But one feature I like is the "SyncLink". When you connect to the player with Bluetooth, you can open the "Eddict Player" application on your phone and control your DAP. This of course is only applicable when you're in the Shanling music app. You can't do this with streaming apps and others. Be aware that your album covers don't appear on your phone on the "now playing" screen.