In this review our "new guy" Yagiz takes a close look at the Shanling UP2 vs UP4, priced at $79 and $99USD! Let's check out these quite special units.
Disclaimer: Shanling have sent us both versions for the purposes of the review free of charge, I only covered the import taxes and fees. All thoughts and experiences with the product are naturally my own. Headfonia and Shanling are not related in any way. 
Note: This is Yagiz' very first review for Headfonia. Let's give him a warm welcome!
Hello fellow aficionados, I am Yagiz and this is my first review here on Headfonia. I aim to share my experiences and hopefully will help you make better choices. I will be focusing on wireless devices so stay tuned in! Without further ado, let's dive in and see if these BT DAC/AMPS are worthy companions for your trips!
Shanling
Founded in 1988, Shanling has been developing Hi-Fi products for more than 30 years now. From high-end CD player to classy tube-amp, the brand made a name thanks to great craftsmanship and top of the line performances.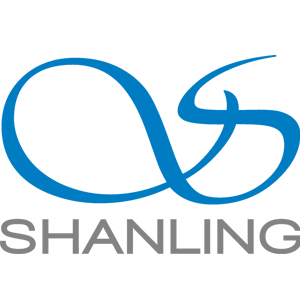 These past years, the brand also developed a complete range of portable players and IEMs. Just a fe days ago we reviewed the Shanling M6, a great DAP in our opinion which we immediately listed as a recommended buy. Today we'll be reviewing their new wireless "DAC/AMP" units, the UP2 and UP4.
What is a Bluetooth amplifier exactly and why does it exist?
Well, in my opinion the most important market introduction was seen when Astell & Kern released their XB10 into the market. I was skeptical, as always, but went on and bought one. The first days using it the XB10 did not really impress me but then I had to use a lot of trains. Lots of people and chatter in a confined space, you get the idea. And that's where the concept of the Bluetooth amplifier really comes in handy. I was storing my in-ears (Earsonics S-EM9 at that time) with thick braided cable around the Bluetooth amp to keep them together, plugged in. Ready whenever, without the need of plugging it in and out, without the need to reach my phone. At that time it felt perfect, even though the size was an issue.
That just was the form factor side of things though, let's look at it from an audiophile standpoint. Yes,  I am well aware that Bluetooth audio capabilities are still somewhat limited but if you're aiming for casual hifi listening sessions on the go, which may include some kind of streaming service such as Tidal, it should/could be enough. Current LDAC cap is 990 kpb/s which is around the level of CDs, but it's not quite there yet. Of course these DAC/AMPs, compared to a smartphone, deliver a much better sound quality thanks to their proprietary DAC/AMP designs. Not many people want to walk around with two blocks of smart devices in their pocket however, so most audiophiles started using dedicated DAPs on-the go. The big advantage: sweet and sublime sound quality. But now times might be changing again and some users will surely adapt to these new smart devices, leaving the DAP out of their pockets.
Anyway it means it's time for us to have a closer look at two of the newer wireless DAC/AMPs on the market.
Shanling U2 & U4
Enter the Shanling U2 and U4, very affordable portable, wireless DAC/AMPs. You can find the dedicated product pages for these units here:
UP2: http://en.shanling.com/product/239
UP4: http://en.shanling.com/product/257
Testing Conditions
I have upgraded both of the devices to the latest firmware (as of this writing, UP4 v1.1, UP2 v1.5) UP4 used only in DUAL DAC mode and with Natural Filter.
All testing was done using solely LDAC. I Forced 990 kpbs connection via Android Developer Options and used TIDAL HiFi & 1411 kpbs FLACs via USB-C. This article will also mention the Fearless Roland and Sennheiser HD58X.
Technical Specifications
Both Devices:
*LDAC / LHDC / aptX, +HD, +LL / AAC / SBC Support.
*Qualcomm CSR8675 Bluetooth 5.0 Chip.
*Knowles SiSonic Microphone with Noise Cancelling.
*Plug&Play USB DAC via USB-C
*Simultaneous Two Device Connection
*Both devices have answer call, refuse call, end call, previous track, next track, play, pause & voice assistant toggle functions.
Shanling UP2:
Single ESS Sabre ES9218P (Support up to 24/96)
Distortion 0.005% LDAC & 0.05% Other Codecs
67mw @32Ω Power Delivery
SNR 116dB – Output Impedance 0.25Ω
11H Battery Life (SBC) 400mAh Internal Battery
Charge Time 1.5h
26g Weight
MSRP: 79 $/€
Shanling UP4:
Dual ESS Sabre ES9218P (Support up to 24/96)
Distortion <0.003%  LDAC & 0.03% Other Codecs
[email protected]Ω Single-Ended 160 [email protected]Ω Balanced
2.5mm Balanced Out
SNR 120dB – Output Impedance 0.25Ω
4 Digital Filter Settings
NFC Instant Pair
15H (SBC Single Ended) 10H (SBC Balanced) Battery Life
550mAh Internal Battery
Charge Time 2h
37g Weight
MSRP: 99 $/€
The article continues on Page Two after the click HERE, or by using the jumps below