looDisclaimer: Astell&Kern supplied the XB10 in this review free of charge. It usually goes for about 200-250$ USD. You can find out all about it here: Extreme Bluetooth, AK XB10.
Relevant links:
Review: Astell&Kern AKT8iE mkii – Age of Consent
Review: Astell & Kern AK70 – AK's best yet
Review: nuforce BE6i – iPhone 7 ready
Review: Balancing Mojo with MST Audio's Mojo-Kai
Noble Audio K10 – The Spaces Between
Astell&Kern AK XB10 RMAA summary
Advantages of 24-bit audio and hi-res players dissolve prior to and after hitting play
After OTA-ing my AK70, things changed. Not so much with regards to the XB10 – this utilitarian hockey puck is as good today as it was three weeks ago. But the AK70 update got me thinking about the new markets into which Astell&Kern have recently pushed. One cool new trick OTA brought is Tidal functionality. Another is Bluetooth aptX-HD.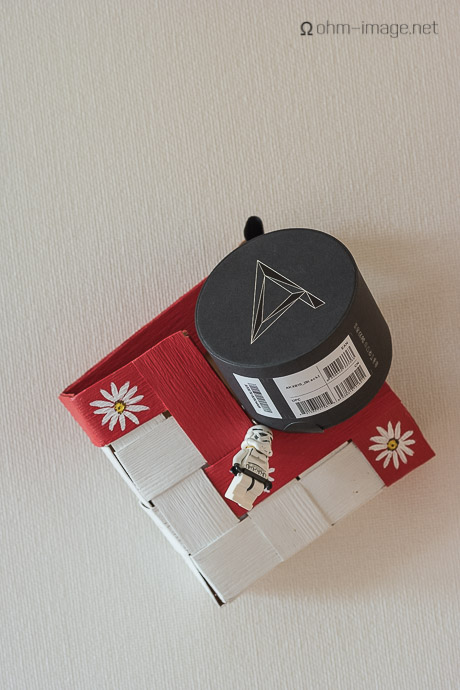 AptX-HD is supposed to be about hi-resolution Bluetooth audio. You know: better sound, and support for larger, hi-res files (maximum of 24-bit 48kHz). Primarily, I'm not a hi-resolution listener. FLAC and ALAC, however, run amuck on my iPhone 6, AK70, and AK100. As I outlined in my XB10 RMAA article, the AK70 wasn't the best with the XB10. It still isn't. After OTA-ing it performs better- if only marginally so. Before, it managed dropout-free connections up to 20cm, but only when the air around the AK70 was free of other wireless devices and signals. It even struggled. You could get it to connect at up to a metre. And further and it stammered like your first recitation in Secondary School. Post-OTA it connects cleanly up to a metre when the air is clear. And I can now pass my hand in front of it. No cuts. Encouraging. But if I put the AK70 in my back pocket and the XB10 in my front, the signal stammers. Switching off all wireless functions round it clears things up a bit.
But my conclusion is this: as good as the XB10 is (and we'll get to that), it's not worth slaving to AK DAPs.
With the iPhone, it is another story all together. Like Conjure One's Oceanic latest single, Oceanic, it sends shivers up and down my better sensibilities. It's not just that I can set my iPhone down next to my daughter's sticky bowl of white bread and milk, and then pace ten metres to the TV, fully connected. It's not just that I get usable balanced output from my iPhone. It's that it's all seamless.
The iPhone stays connected automatically, and signal burns out only when out of reach, or when the battery goes. Gapless signals stay gapless.
Not sound
With the exception of a small rubber foot plug, the XB10 is plastic all around. The top is a plate, the bottom a salad bowl. It fits well, barely flexing, and even under stress, it doesn't creak. The plate is split between controls for play/pause, bluetooth, and volume. Cut into the salad bowl is a lock switch and scrobbling/track controls. Every button is nice and clicky, and the lock comes in handy when you've stuffed the XB10 into pockets.
My iPhone keeps track of the XB10's battery life next to its Bluetooth icon. It's pretty accurate. I haven't managed the five hours AK's marketing promises, but then again, I'm connecting, re-connecting, and burning the oils of frustration trying to get the AK70 to play nice. For sure I get three hours and change.
The XB10's hockey-puck shape fits into the slimmest of jeans, into shirt pockets; it mashes into basically every crevice, organic or not, that isn't a coin pocket. (Make sure to check your pockets before putting your clothes into the washer.) Because the XB10 fits almost everywhere nicely, I'd love if it were thicker by 4mm of extra battery- that, or shrink its battery and functionality so that it fits into a coin pocket. The reason: Fujiya Avic's headphone show is coming up. It takes me an hour and a half to get there. It takes an hour and a half to get back. I'll be squirrelling between booths and headphone stands for a half day before trudging back to my office. The tough decision I gotta make is this: staying wired all the way to Nakano and all the way back, and signalling my audiophile virtue in front of other audiophiles at the show; or: signalling my audiophile virtue in front of plebs on the train, and then watching my battery piddle out whilst surrounded by the totally virtuous at Fujiya.
Astell&Kern: how about a bit more battery?
At least to an iPhone, it keeps Bluetooth signal together even in the crowded Tokyo trains sizzling with ad-hoc wireless connections and throbbing with tonnes of itchy, sweaty Tokyo flesh. The luxury of keeping the XB10 in a pocket and fiddling with my phone can't be understated.
Sound and more after the jump: