There are times when I think that an IEM, universal or custom, isolates too much. What I mean is that sometimes I still want to interact with the people around me while listening to music at the same time. To do that, I need cans that actually leaks a lot of noise. Zero isolation. Don't you too? There are times when you want to listen to music while talking to your buddies, and your IEMs will never let you do that.
So I've been starting a serious venture into portable cans. I'm not even talking portables like the Audio Technica ESW-9 or the Sennheiser HD25-1 either because they still isolate pretty well. I'm talking something in the class of the Sennheiser PX100 and the Koss Portapro. Yes, something that plays music quite well, yet still enables me to hear people talking provided the music is not too loud.
While I was really impressed with the Koss Portapro LE that I reviewed a while ago, I found that it the sound is not exactly "right" for me. I also reviewed the Sony MDR-570LP not too long ago, and while it sounded very nice, it actually has quite a decent isolation.
What's next?
I bought a Sennheiser PX100-II because I was curious on how the successor to the famous PX100 would sound. The PX-100 is probably one of the most famous headphone, and even after Sennheiser introduced the PX100-II, they still retained the old PX100 and offered it as the PX80 just because people love the PX100 sound so much. Anyway, glac1er has wrote a comparison of the PX100 to the PX100-II and we should publish it as soon as we've finished taking the photos for the comparison.
On the other hand, I'm really loving the AIAIAI Tracks headphone.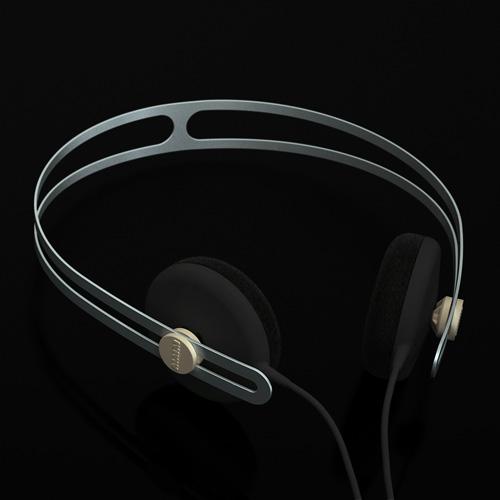 AIAIAI is a company based in Denmark, and from first impression, it seems that their products are designed to look nice, but who know's what about the sound? Perhaps a classier looking Skullcandy type of cans? I have to admit, I bought the Tracks because I dig the design. But you know what, I'm actually loving its sound! I don't think the audiophile circle thinks too highly about portables, simply because everyone is so busy trying to get, or enjoying the latest multi driver custom IEMs. But seriously, IEMs are great when you want to be alone, but not so when you want to hang out. Anyway, I think the AIAIAI Tracks are really awesome, and you can't accuse me for being paid by AIAIAI to say that because I'm not (heck they didn't even have any loaner to send out to us because they said that their product is selling so well, and so I have to buy it myself), and a review of the Tracks will definitely come up.
Glac1er, our Stax guy actually prefers the PX100-II over the AIAIAI Tracks. I can't see why. Being a Stax guy, he loves good clear treble and the Tracks definitely have this more than the PX100-II. I want to call him a Senn fanboy, but it's tough. He doesn't own any Sennheiser cans, and his love has always been on Staxes. Oh well. Wait for the reviews to come out and see which portable would suit you better.