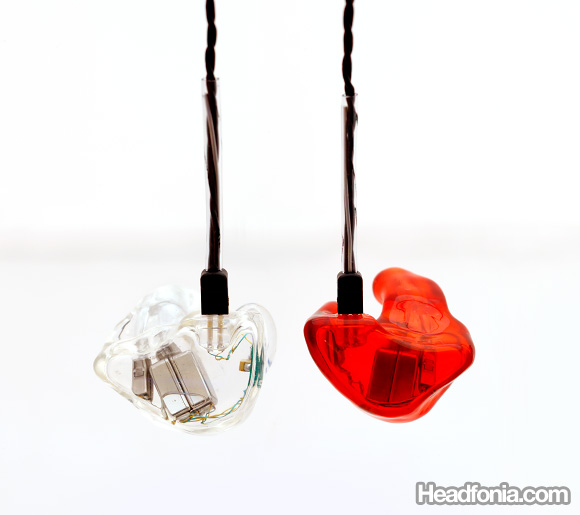 I have been very impressed with the JH13 IEM. Acknowledged by all as the current king of in ear monitors, the JH13 is the first IEM that successfully challenge and beat a lot of full size headphones. Well, that the phenomenon is not unique to the JH13. When I heard Unique Melody's top of the line customs, the Mage, I immediately ask myself: "In the future, will IEMs take over headphones for good?"
Unique Melody is a company based in China that manufacture custom molded IEMs, though they're more known for fitting universal IEMs into custom shells. Both Unique Melody and Jerry Harvey Audio are fairly young companies, but Jerry Harvey managed to slingshot to universal acclaim, while Unique Melody still remains relatively unknown. Of course, Jerry Harvey was the founder of Ultimate Ears, and the guy has a more solid reputation than Unique Melody has. Added to the fact that the JH13 has been getting an abundance of superb reviews all around the world, no wonder Jerry Harvey has been the biggest name in personal audio in 2009. Despite being eclipsed by Jerry Harvey's accomplishments, Unique Melody is certainly a company worth looking at, especially when they offer something as good as the Mage at such a bargain price.
I didn't have high expectations for the Mage. Looking at the poorly taken pictures at the Unique Melody website, most people would have had the same impression. Upon arrival of the Mage, however, I was greatly surprised. The Mage have a top-notch build quality easily on par with Jerry Harvey's creation. Though the JH13 still tops the number of driver count with 6 drivers per side, the Mage is sufficiently equipped with 4 drivers per side. Two drivers are for the low frequencies, then one for the midrange, and one for the highs. With a 21 Ohm impedance and a 114 dB/mw sensitivity, the Mage sounds great out of my Ipod Classic — a portable amplifier is very much optional.