In the midst of all the "hot" releases surrounding the custom IEMs, the new flagship cans, as well as the new generation orthodynamics, it seems that this brilliant headphone from Audio Technica is not getting the attention that it deserves.
I am very amazed in everyway with the Audio Technica W1000X. But let's start with the build quality. I have never seen the current flagship W5000 in person, but the W1000X is one of the most impressive headphone I have ever hold in my hand. No one will ever mistake the W1000X for a cheap cans. Its built is so elegant that it makes both the Hifiman HE-5 and the Alessandro MS-Pro look almost ghetto. The difference is not even close. If you take a Honda Civic and compare it to the flagship Lexus, the difference is still greater in the W1000X to HE-5 or MS-Pro. Surprising, really, considering both the HE-5 and the MS-Pro sells for roughly the same price as the W1000X, depending on where you live. (The Alessandro MS-Pro is actually the most expensive, but it does look the most grunge of the three)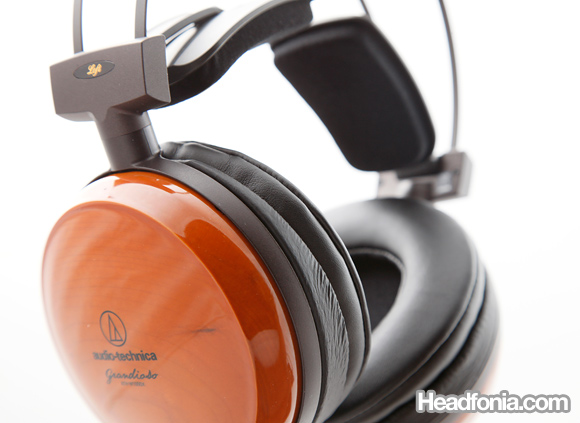 Whenever I listen to the Hifiman HE-5, I somehow wish that some leather pads can be retrofitted to it, to improve its comfort. Not only does the pads doesn't fit nicely, the weight of the headphone also gets annoying. The MS-Pro is a bit different. Almost identical to the Grado RS-1 in shape, the MS-Pro is very lightweight. It is no fuss to put on, and once you put it on your head, it just stays there. Though the bowl pad are not the best thing in comfort, I still prefer the overall feel of the MS-Pro to the HE-5. Enter the W1000X. Leather pads. Light weight. Improved Audio Technica designed wing support system. All these combination gives you a headphone that is not only very comfortable, they also feel very luxurious. The experience of wearing the W1000X can only be bettered by the Stax Omega 2, the Sony R10, and the Sennheiser HD800.