A good friend of mine loaned his Woo Audio 6 to me during his time away for a business trip. The Woo Audio 6 is the entry level model of WooAudio's transformer coupled tube amplifiers. It sells for $585 in stock configuration, but this one has the PDPS power supply upgrade that costs an additional $60. Another popular upgrade offered by Woo Audio 6 is the Sophia Princess rectifier tube, though this unit does not have it.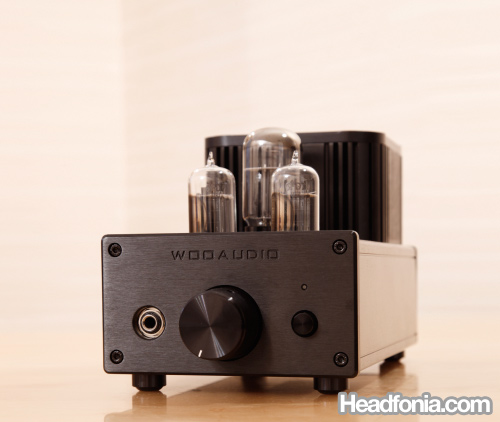 WooAudio has one of the prettiest and slickest build quality that you can find in the industry. Everything from the hairline finishing, the lines, the knobs, the transformer housing, all the way to the back panel, you find nothing but top quality workmanship. This amplifier will definitely give other amplifiers body image issues. I even have a feeling that the screws don't come like that from the supplier, but rather, Woo painted them glossy black for that extra perfect touch. Everything inside the Woo6, like all other WooAudio amplifiers, is wired point to point for superior sound quality over regular PCBs. It feels very solid too. The thick front plate, the transformer housing, and the two transformers inside all contribute to a total weight of over 6.5 kilograms. No one will mistake the WooAudio6 for a cheap amplifier. Sometimes I wish that Cary amplifiers are build like this.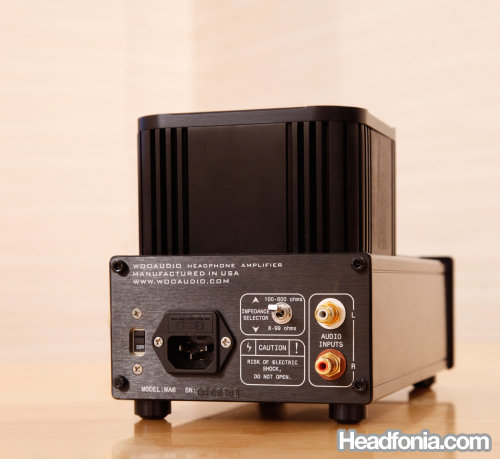 When I first heard the amplifier, it has only under 50 hours of playtime, and the sound is still a little rough. This time, it has over 200 hours and the roughness is no longer there. The sound is very smooth without ironing out any details. What I like about the WooAudio6 is that it gives you a nice warm sound, without going too mellow. If your music needs punch and impact, the Woo6 will give it to you any day of the week. The Woo6 has an addictive thick sound and it really stands out beautifully among my Grace M902 and Beta22. Even as I'm writing this, listening to the wonderful HD800 and Grace M902 combo, that thick WooAudio6 sound keeps on calling me. If I have to give a three words summary of the WooAudio6, it'll be: smooth, thick, and impactful.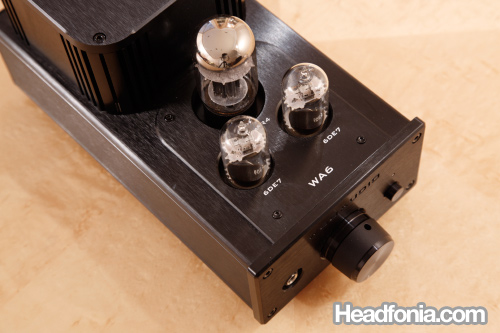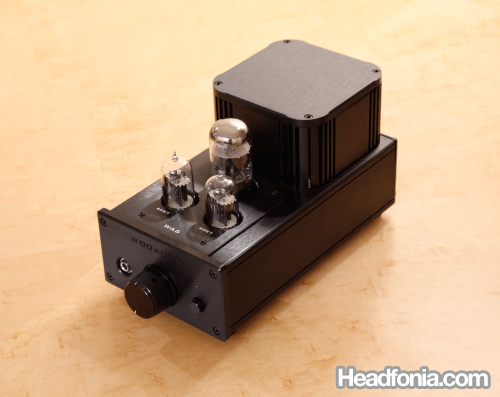 The WooAudio6 is one of my favorite amplifiers. Somehow it was able to get a great synergy with two headphones with almost an opposite character: both the Sennheiser HD650 and the Grado HF2. If you listen to a lot of Jazz, RnB, Pop, and Vocal, you'll definitely love the WooAudio6.