Sound Quality
AFUL Performer 5 is a clean-sounding, nicely balanced and resolving monitor with a spacious presentation. It also has good dynamics, tonality, and resolution. Its bass has good pace and kick, its mids are dynamic and resolving, and its treble is quite splashy and bright. I can say that Performer 5 is one of the best IEMs for the price at the moment.
It has a mild v-shaped sound, but only slightly. I would say it's mostly a linear monitor, but don't expect fantastic musicality or a full/warm approach. This is a neutral tonality, but of course, warmer sources would make it a bit more musical and organic.
Bass
The Performer 5 has a controlled bass response with good impact and rumble. The dynamic driver is not dominating in any way, but it makes its presence felt when needed. It has good mid-bass and sub-bass balance, so it doesn't feel too v-shaped with a fat sub-bass response. The bass performance is very satisfying for this price.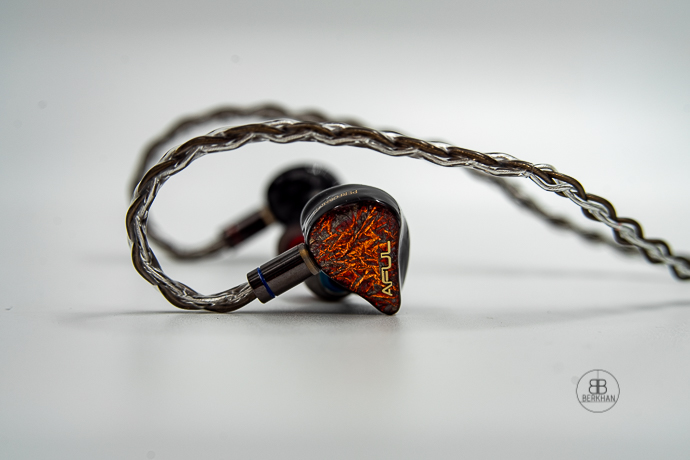 Lows have good texture as well and they have a good pace with great control. I really liked the bass presence and quality of the Performer 5, simply because it can make things fun while not being overpowering. Lows are very tight, dynamic, and nicely balanced out.
So overall the P5's bass presentation is very impressive and of the best in its price range, especially in terms of tightness, texture, control, and definition. This dynamic driver is excellently tuned indeed.
Mids
Mids have good resolution and transparency with great clarity for the price level. The instruments and vocals are very clean and they have a good definition. It doesn't sound meaty however so don't expect a full-sounding mid-reproduction. The P5 is a bit thin in that regard, so the mid-range is a bit cold sometimes. However, this helps to get a breathy and roomy presentation simply because the mids don't fill up the whole stage.
I prefer warm and fuller-sounding IEMs for my daily use, so I'm not particularly a fan of this presentation. However, it's a difficult task to create a significant headroom with thick and full-sounding mids with a distinctive mid-bass and lower-mid section. It wouldn't be fair to expect that from this price point.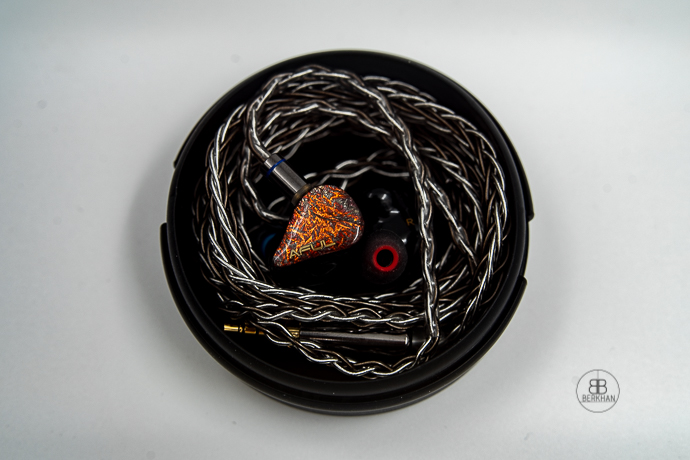 And yet, the P5 has more positives than negatives here. Especially the level of detail and resolution are very impressive as a whole. The vocals and instruments are clean with good dynamism. Some may prefer a bit more forward and fuller mid-range, so a bit more definition and fullness would've helped. Yet, I can't say the mid-range is recessed as a whole. It's very smooth and flowing here, with good separation.
Treble
Treble once again is crisp, and dynamic. Excellent detail retrieval is also present here so you can hear every little detail in the song. The overall resolution success serves the P5 very well once again, making the treble sound well-defined with great extension.
The most impressive thing here though is the level of detail. Sure, the P5 has articulated and well-extended treble, but it's also very detailed for the price. Of course, this is proportional to your source device as well. I remember the times when this was only possible with high-end stuff just 8 years ago, but now it's available to the masses.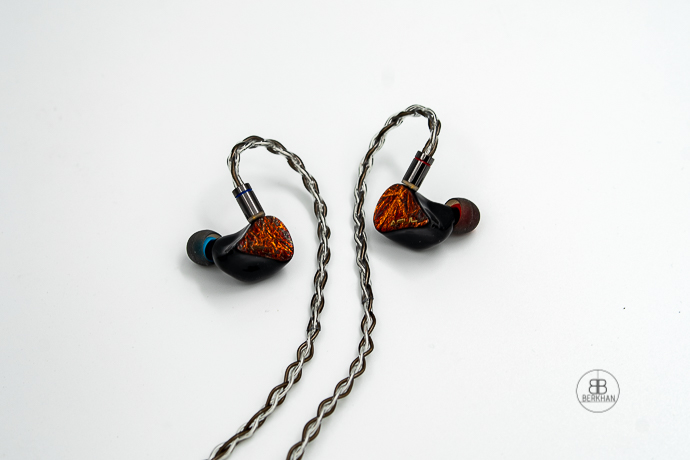 There's nothing like a very obvious sibilance or ear-piercing treble response, but it's a bit bright and energetic at times. Depending on your source and overall preference, this might be an issue or not. Also, the treble has great air and breath regardless of the genre or the song, which always feels comfortable with lots of room on the stage.