Today we take a close look at the $219 AFUL Performer 5 hybrid universal IEM.
Disclaimer: The AFUL Performer 5 was provided by HiFiGo. I covered the customs taxes for the IEM.
Intro
Even though I enjoy high-end toys like the ones I experience from time to time, I still like to write about budget gear. The reason for that is simply because they enable a lot of people to experience good sound. So when I see companies pushing to get the prices lower than usual, I mostly appreciate them (if the sound is good of course). This IEM is one of those which performs well for a smaller price. When you consider the average price bracket in the IEM market, you will understand what I mean.
AFUL
AFUL is just another mysterious Chi-Fi brand that I've had no idea about. However, when I checked out, I noticed they already have an established website already. There's also a page on Facebook. It seems like they've just emerged on the market with a new hybrid offering, and this is their sole product, for now, I guess.
We have always aimed to design quality products that deliver high-end performance while coming at a mid-range price tag.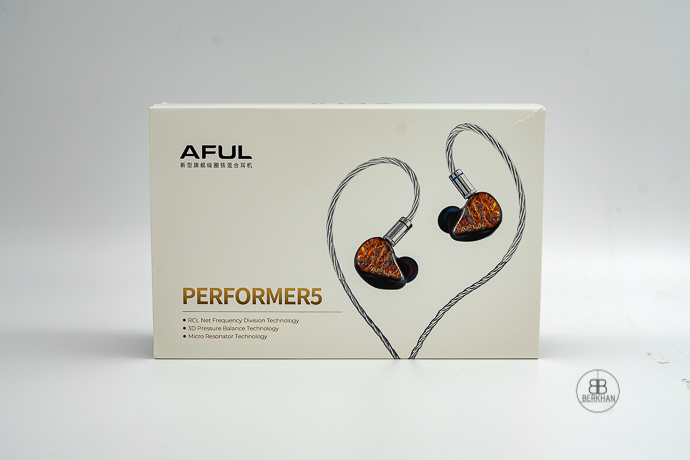 AFUL was founded in 2018 and after all the effort and establishment of their R&D team, they decided to make their debut with the Performer 5. You can see lots of reviews about this IEM online. One can say that they managed to create a good impression in the market.
You can get the AFUL Performer 5 from HifiGo here.
Performer 5
The AFUL Performer 5 is a hybrid IEM with a configuration of 1+4. The shell is something called "EnvisionTEC High-Precision 3D Printed Acoustic Tube Structure".
For tuning the drivers, AFUL uses the "RLC Network Frequency Division Technology". Let's see what they claim about this tech:
"In order to get the best out of the five-driver hybrid configuration, Performer 5 features in-house developed RLC Network Frequency Division Technology. It not only allows the different drivers to have accurate frequency division but also corrects their non-ideal frequency response for certain frequency bands presenting the listeners with a smooth frequency response without any peaks or irregularities."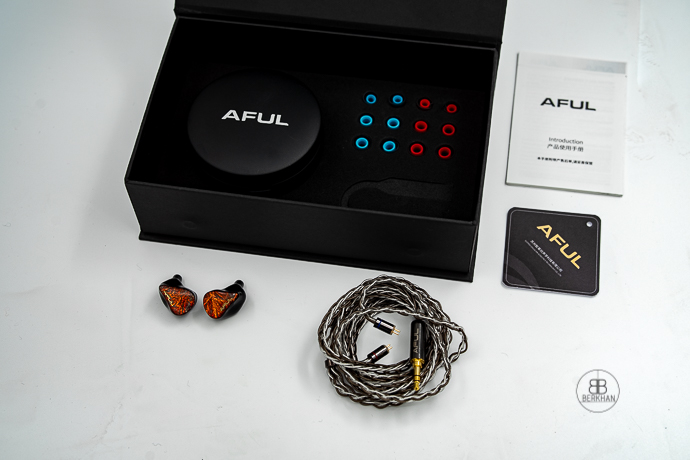 Here are the specs:
– One Powerful Dynamic Driver for Low-End
– Four High-Performance Customised Balanced Armature Drivers (2 Mid, 2 High)
– Impedance: 35Ω
– Sensitivity: [email protected]
– Frequency Response Range: 5Hz-35kHz
– Passive Noise Reduction: 26dB
– Connectors: 2-pin 0.78mm
– Termination: 3.5mm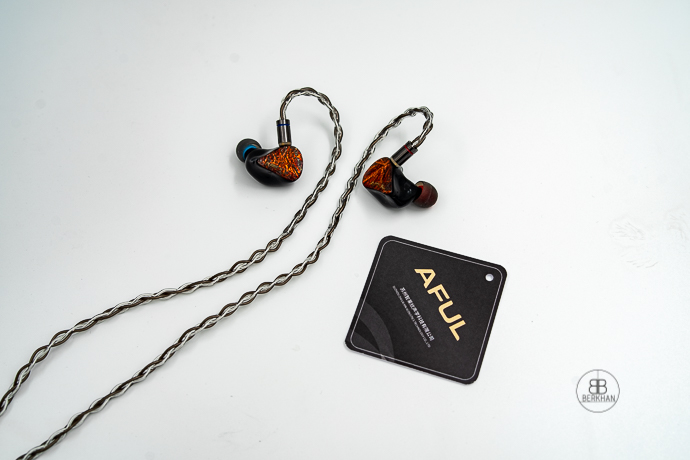 Overall Experience
The Performer 5 has a fairly good package and offers a good unboxing experience. Once you open the box, you're welcomed with earpieces, 6 pairs of silicone tips, and a carrying case. The case itself is quite ordinary and it's nothing special, but gets the job done.
The build quality is above standard in this market for a budget level like this. The IEM looks very clean, neat, and premium. Although the inside of the shell is painted black, you can actually see the internals under a flashlight. I can say that the IEM is nicely packed and clean-cut as well. The nozzles have a seamless connection to the shells. Everything is nice and clean here with no worries regarding build quality.
The Performer 5 has a great design as well. The faceplate is striking and has an energetic look. I wish this design was actually on the whole of the shell itself. That would've looked amazing but it's still very very nice. Though Kinera is setting the bar high in that department recently. However, I also liked the cable of this one and it completes the design of the IEM nicely. I sometimes criticize the cable selections by companies, but I give this one 10 out of 10 in that regard.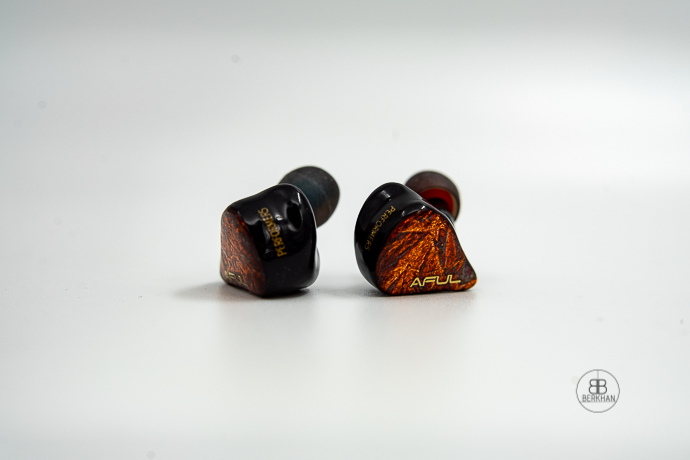 The fit is excellent and the IEM has a small footprint and it's actually very thin. So it doesn't protrude from your ears and that results in a very comfortable experience. The supplied tips work very well but to improve your experience you can always try some foams, SpinFit tips, or the new and popular Xelastec tips. Tip-rolling is your friend.