The Audeze LCD-MX4 is a look at Audeze's orthodynamic headphones developed for studio purposes.
Disclaimer: The Audeze MX4 was sent to us by Audeze for review. Audeze is not related to Headfonia in any other way.
Audeze
If you've been following the personal audio world for the last 10 years, then Audeze will ring many bells. The California, USA based company completely changed and upped the headphone game to new levels. Bio from the Audeze site:
Audeze's origins go back to 2008 when founders Sankar Thiagasamudram and Alexander Rosson met engineer Pete Uka who developed specialized flexible circuit materials for NASA. They quickly realized the material might be perfect for headphones. That's when Dragoslav Colich, who has 30+ years' experience in designing planar drivers, joined the team as CTO to create the LCD-1 headphone.
Then we created the legendary, award-winning LCD-2 and LCD-3 headphones, and the higher-efficiency LCD-X and XC models. More recently, we made planar magnetic technology accessible to a wider audience with the EL-8, SINE and iSINE series headphones. Audeze turned to their strategic partner Designworks, a BMW Group Subsidiary, for the cutting-edge industrial design for the new headphones as well as the Deckard DAC/Amplifier.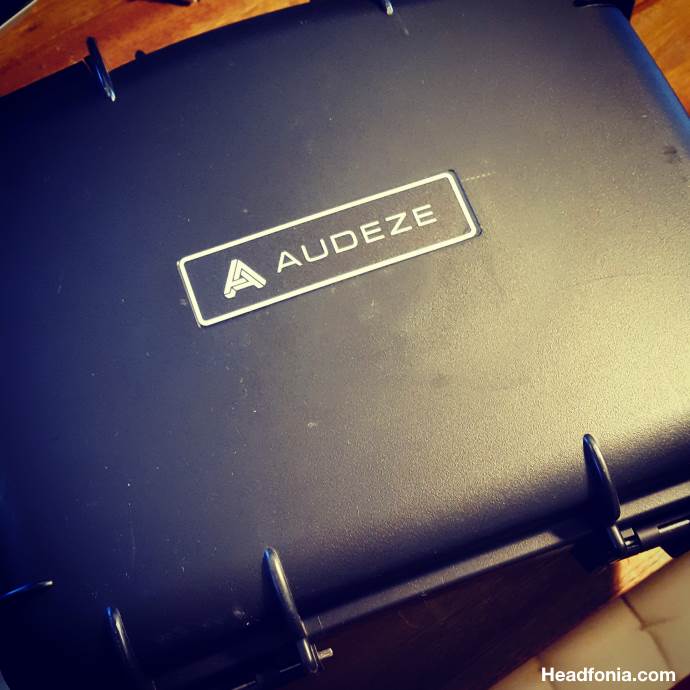 Planar Magnetic Technology
A short summary of the tech by Audeze for those not familiar with it.
Audeze feature proprietary planar magnetic designs with extremely thin-film driver materials and powerful custom magnets. Planars overcome many limitations inherent in typical cone drivers; our lightweight diaphragms are, for example, faster and more responsive than heavier moving-coil or dome drivers. Planar magnetic diaphragm also have a voice-coil circuit spread across the diaphragm surface. The diaphragm's voice-coil circuit interacts with the magnetic field to produce an electromagnetic force that moves the diaphragm back and forth creating the sound you hear when energized by an audio signal.
If you want to read more about the technology, you can do this here:
https://www.audeze.com/planar-magnetic-technology
https://www.innerfidelity.com/content/how-planar-magnetic-headphones-work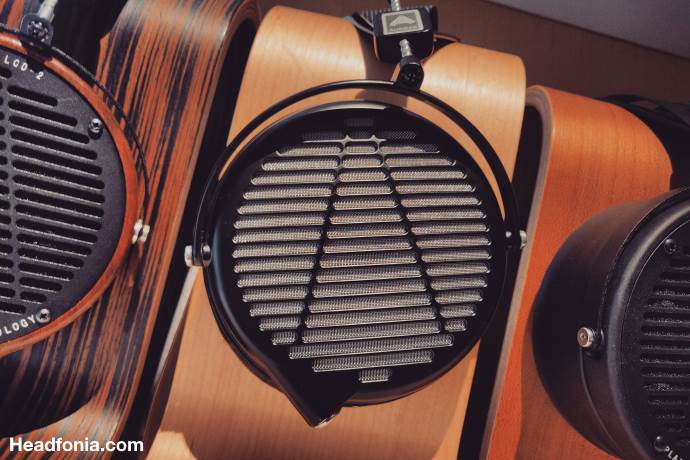 LCD MX4
The Audeze LCD-MX4 isn't new and it was announced at RMAF 2017 already, but for me it's always been a unique sounding headphone and one I absolutely wanted to cover. It's also one of my most used headphones when I'm working for long periods
The MX4 of course is an open back and circumaural headphone, and more specific one that Audeze has designed for all the producers and mastering engineers. According to the press release the LCD-MX4 is 30% lighter than other LCD models due to use of Magnesium, carbon fiber, and the highly efficient Fluxor magnets.
That same press release also states that the Audeze MX4 is the "love child" of the LCD-X and LCD-4: it has the easy-to-drive diaphragm and voice coil of the LCD-X combined with the 1.5 Tesla magnetic force of the LCD-4.
You can find the dedicated MX4 web page right here: https://www.audeze.com/products/lcd-collection/lcd-mx4
The MX4 features Audeze's patented Fluxor magnets  and with its 20Ohm impedance rating the MX4 is supposed to be easy to drive but we'll get into that later in one of the next chapters.  According to Audeze the MX4 is the perfect combination of the LCD-X and LCD-4: the LCD-MX4 has the easy-to-drive diaphragm and voice coil of the LCD-X combined with the extreme magnetic force of the LCD-4.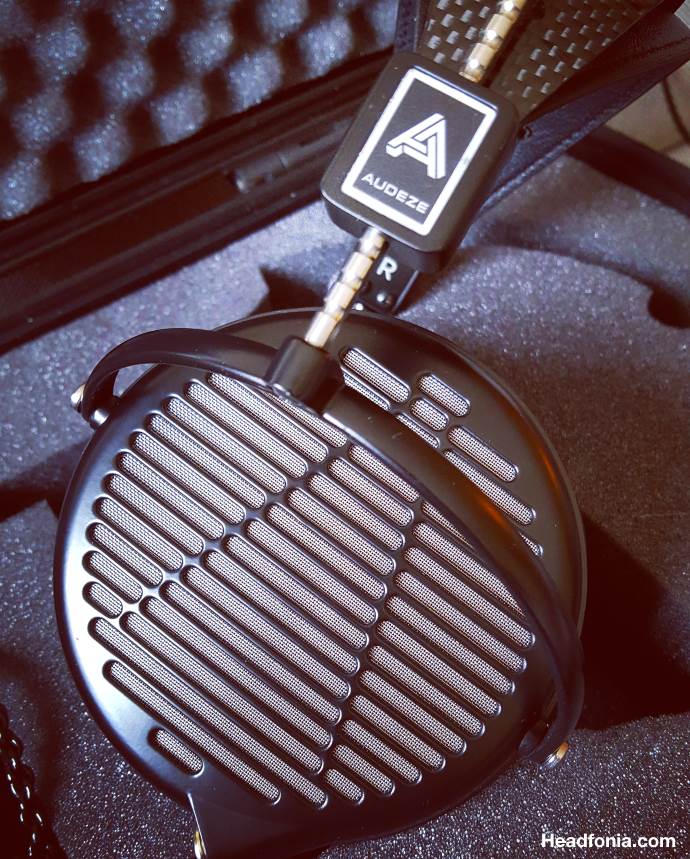 Technical Specs
| | |
| --- | --- |
| Style | Over-ear, open-back |
| Transducer type | Planar magnetic |
| Magnetic structure | Double Fluxor™ magnet array |
| Phase management | FAZOR |
| Magnet type | Neodymium N50 |
| Diaphragm type | Ultra-thin Uniforce™ |
| Transducer size | 106 mm |
| Maximum power handling | 5W RMS |
| Maximum SPL | >130dB |
| Frequency response | 10Hz – 50kHz |
| THD | <0.1% @ 100dB |
| Impedance | 20 ohms |
| Sensitivity | 105 dB/1mW (at Drum Reference Point) |
| Minimum power requirement | >100mW |
| Recommended power level | >250mW |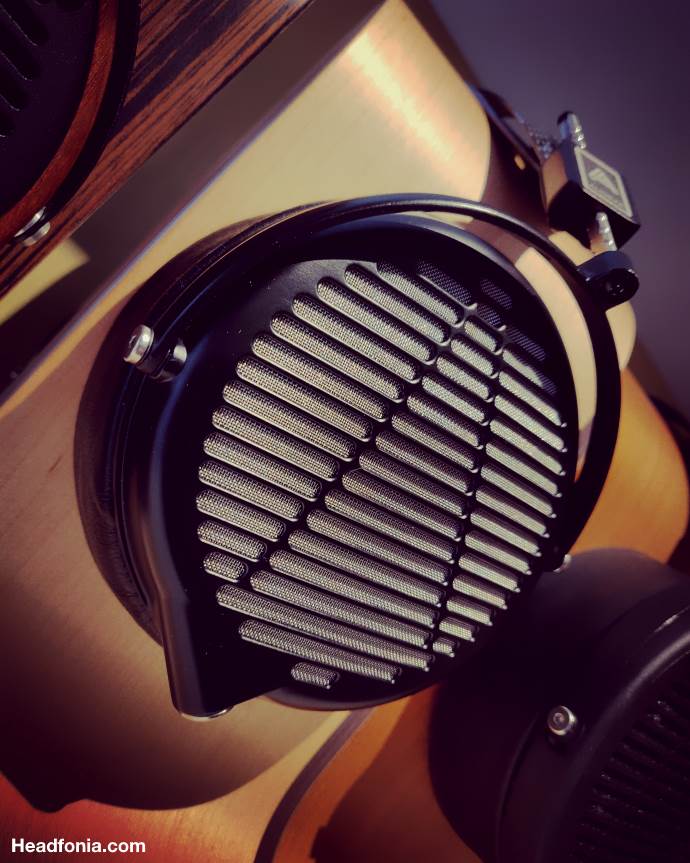 The Box, Accessories & Price
The Audeze LCD-MX4 is one of Audeze's reference headphones and it comes with a higher price tag worthy of a flagship model and it will set you back $2,995 USD. the LCD-3 comes in at $1945 while the LCD-4Z and LCD-4 set you back $3995 USD, so the MX4 sits in between these famous headphones price-wise.
If you've read the LCD2 Classic review I did two weeks ago, you'll maybe remember that the $799USD classic didn't come with a protective hard case. Well this version of course does and it's a big and impressive box actually, bigger than the ones of my LCD2 and LCD-XC.
For a top level headphone however you get almost no accessories besides the carrying case and you actually get he same as with the LCD2 Classic: a 1/4in to dual 4-pin mini-XLR LCD headphone cable and a USB-drive with some info on the set. Of course it makes no sense throwing in a wood maintenance kit here, but at this price level I do expect "more". The LCD-MX4 doesn't even come with a balanced cable, adapter or cleaning cloth for that matter. It's rather basic for a $3K price tag.
Click HERE or use the links below to go the next page of the review