Snuggs
The UK based Snuggs has been in the media a lot lately. Basically what they do is make custom tips for you universal monitors, in all possible colors
The ear impression aren't done like the ones Aid2hearing makes with the goo, but Snuggs used a scanner!
Of course I had to try it, and I look forward to my Snuggs. Hmm, that sounds weird.
Sonoma
I had heard the Model One before but this time Sonoma booked a private room at the show and I spent at least an hour in there. one word: SUBLIMITY. And then there's the packaging…
The company is run by people who have a lot of experience with high resolution audio and the Model One shouldn't be used with anything less
The headphone and DAC/AMP can only be used together. Why no other amp? Because no other amp on the market has what it takes to drive the Model One headphone
Together with the Sennheiser Orpheus, HE-1, the Shangri-La and Abyss, this is one of the best headphone systems I've ever listened to. I wish I could buy one but $6K is a little bit over my actual $0 budget.
Sony
Sony only had very interesting gear at their booth as far as I'm concerned and it was one of the tables I spent the longest time at
Of course the Japan team, they came in numbers, brought the MDR-Z1R headphone and I think everyone wanted to listen to it since Jude and Tyll got into a discussion about the measured 10K peak.
I've listened to the headphone on several occasions and I have a love/hate relationship with it. I really like it in combination with desktop sized amps, but I'm not a fan when connected directly to the brick of gold. (WM-1Z)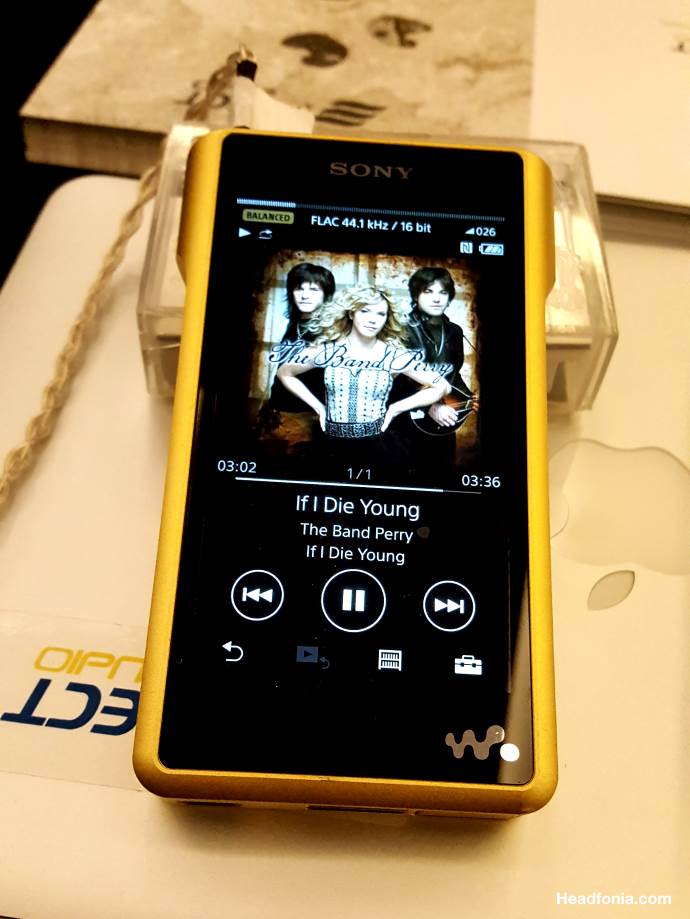 The WM-1Z is heavy, but just like the AK SP1000 it is an incredibly good sounding DAP. Both of these daps give you heaps of detail and dynamics but the SP1000 does it in a more analytical way, where the Sony makes it musical and smooth. They're just very different, and both are really excellent in all possible ways.
STAX
Every show I go to I lten to at least one Stax system and while they without doubt sound good, I always feel something is missing. And I didn't get that with the Sonoma Model One…
It looks like STAX has a serious new competitor…
The last Page of our London Show Report can be found on the last Page after the jump. You'll also find the "Best Of Show" awards there.