And we're back with something new. In this weekly series of articles you will discover what are the business insider's favorite albums and tracks. We have contacted a broad selection of industry experts and each Wednesday you can discover one of those guy's favorite albums and why this is so. Let's get started!
The honor of the first publication goes to Phil Gartell, CEO from Cosmic Ears. Cosmic Ears as most of you know is a successful UK based maker of Custom Inear Monitors and we've reviewed several of them here on Headfonia:
The BA4F: https://www.headfonia.com/cosmic-ears-ba4-jewel-in-the-crown/
The CE6B: https://www.headfonia.com/6-driver-shootout-cosmic-ears-vs-1964ears/
The CE5P: https://www.headfonia.com/review-cosmic-ears-ce5p-the-all-rounder/
The Band :        Phil immediately chose "Depeche Mode" as his favorite band
The Album:      Black Celebration
Black Celebration: Whether the band felt it was simply the time to move on from its most explicit industrial-pop fusion days, or whether increased success and concurrently larger venues pushed the music into different avenues,Depeche Mode's fifth studio album, Black Celebration, saw the group embarking on a path that in many ways defined their sound to the present: emotionally extreme lyrics matched with amped-up tunes, as much anthemic rock as they are compelling dance, along with stark, low-key ballads. (TIDAL)
The Song:          His favorite track out of this album is "A question of Time"
Why this choice?
Phil explains: "I could have chosen many different Depeche Mode albums, like Violator, Ultra or Songs of Faith and Devotion. They have better songs than my chosen album and always remind me of the Depeche Mode concerts my wife and I go to as Depeche Mode is our all time favourite band. The reason I fall back to Black Celebration is it's darkness which reminds me of my early years and thinking about that time makes me realise how happy and successful I am today which is a reminder that nothing is impossible."
Listening preference
"My preference is Vinyl, I used to listen to it just through speakers but now naturally it is my CE6PG, as I can identify every nuance of the tracks".  Editor's note: If you're familiar with Cosmic Ear's line-up you will know that there are no PG models. This of course is a special tuned Phil Gartell model 😉
Discover
If you want to check out Phil's favorite album and song, you can do so here:
Youtube: https://www.youtube.com/watch?v=sDWz3bedoUA&list=PLZ2R24FzvHhRjh2f5vqq48juycjmFg3hQ
TIDAL: tidal.com/album/20907121
Qobuz: http://player.qobuz.com/#!/album/0724347386855
Spotify: https://open.spotify.com/album/1lvuzZydLlhw4tPIbriKDa
Enjoy!
Thank you Phil for being the first on the series and for giving us a little insight in what you like to listen to. I'm still completely in love with my full steam junk monitor!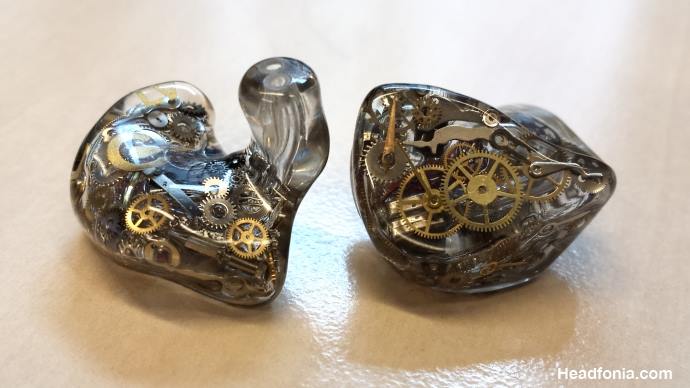 Now who could it be next week…