More Hugo 2 Sound
[responsivevoice_button]
The H2 has a X-PHD filter as I mentioned on the first page. This filter has 4 options and 4 different colors. If you want to get close to the original Hugo signature, the red filter is the way to go. In my case I use these filters depending on my IEMs. The sounds goes warmer with each click. When it's off, you hear the flattest sound from the H2 as intended.
The cross-feed filter works in the same way as the Hugo, but I find it more subtle on the original. The Hugo 2 creates a more apparent effect, while in the original the effect is minimal. Nevertheless, I use the first mode on both. That is the sweet spot for me for having the best staging effect without too much artificialness.
One more thing that is impressive with the Hugo 2 is its cohesiveness. In its own presentation, it never feels out of balance or aggressive. When you add this treat to the things I've mentioned on the previous page, it's really hard to find a particular weakness in its sound.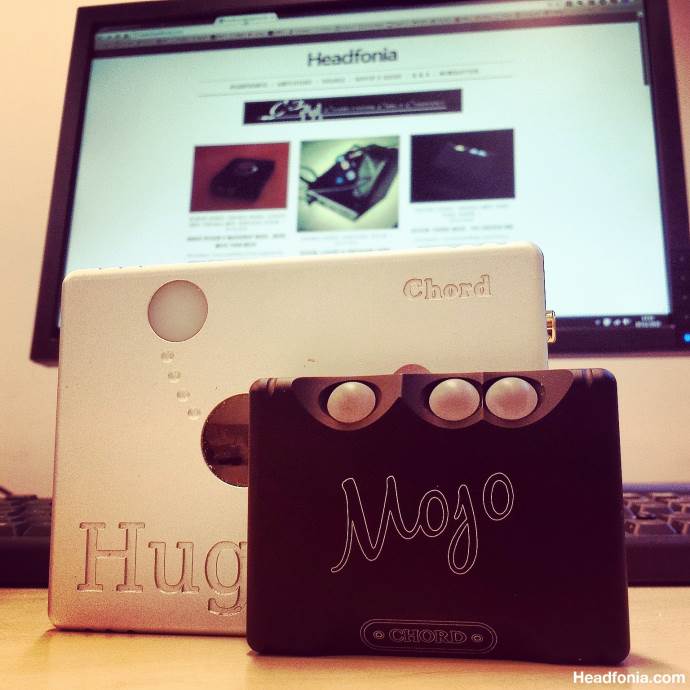 How about Mojo?
There's one more device that unleashed the Chord brand name to the market and that is the Mojo. This is another classic hit from Chord, and it also still has many users right now. The Mojo is even more compact and sweet, especially for the people who use such devices with their smartphones and DAPs as transports.
This is Chord's most portable DAC/Amp unit ever released. Once again it was all about the usability and versatility. USB, Coaxial and Optical connections were all available to users in a small package.
I don't have a Mojo in my inventory, but I of course tested it several times, and each time I found its sound close to the original Hugo in terms of warmth and romanticism. However, its mid-bass is quite apparent in particular, creating the base for Mojo's distinctive sound signature. It was its musicality and attack that the people loved, with an even more intimate and full bodied presentation.
I'm personally not a fan of Mojo's particular sound, but I understand the people's point of view. It's so musical that in the end you just give yourself to the flow and let the music take over. After all, it's still in our Best DAC/Amp Recommendations list.
The Hugo Legacy
When I think of the "Hugo" name, I think of innovation, uniqueness and technology together with incredible sound quality. Both devices are tremendous pieces of engineering. I still use them both. The Hugo sits at home in my desk for studio speakers. The Hugo 2 is mostly at the office, feeding me with great sound when I'm concentrated at work.
To be honest, the Hugo still has my heart for its warm and intimate presentation. It has "that" magic in it, and the magic is still strong. If you find a nicely used one in the second hand market, and if the price is good, it's still a very good choice. I didn't hesitate to buy it last year as I knew what it is capable of. Don't worry if you ever have the opportunity to get it. You might think it's an old device but I assure you the sound is still very impressive.
For the Hugo 2, it's already 3 years old but it's also going strong regardless. You can use it for many years to come if you have it already. I don't know if Chord has plans to make a 3rd version, but that doesn't matter to me. The Hugo 2 is their best portable DAC at the moment and you won't be disappointed in any way.
There's a reason the Hugo 2 also keeps its place in our Best DAC/Amp Recommendations list. I expect it to stay there for a considerable amount of time too.