Sound – Inputs
Even though the Tradutto is neutrally musical, with a balanced and linear presentation, there often are small differences between the different digital inputs. In the last DAC review I did, I was asked to describe those differences also for the next DAC reviews, so here we go. This part of the test was done with the Ferrum OOR headphone amp.
Compared to the USB-input (see above), the Coaxial input delivers a lower listening volume and an overall smaller amount of body is present in the music. This is mostly noticeable in the bass and mids. It's quite surprising really as the Coaxial connection in general tends to sound more analogue with fuller body. With the coaxial input you do get a very organic and natural aka analog sound, but it also is more civilized and even more neutral. I'm missing a bit of energy and excitement here.
Toslink is a connection I in general don't really like because of its digital sound character but here it's completely different. The Toslink input here sounds how the coaxial input sounds on most other DACs: bigger and fuller with more impact. Bass here certainly is more elevated and you even get a smoother and warmer delivery. It's very much a surprise as I don't think I ever described TOS sound with these characteristics. The delivery is easygoing but there's a really good amount of energy in the music.
Of the wired connections my favorite is TOS, followed by the highly dynamic USB and then the super clean Coaxial input. For EarMen the excellent wireless performance of the Tradutto is one of the major selling points of the unit. I in general am not the most fanatic wireless listener, but for this article it was definitely necessary to spend some wireless time with the unit.
As you saw before the Tradutto with its AAC/SBC/aptX/aptx LL/aptx HD isn't shy when it comes to Bluetooth. From my Astell & Kern KANN and the brand new Fiio M17 (my desktop DAPs), connecting to the Tradutto over aptX HD was a piece of cake. With both sources you do have to increase the volume to get to the same listening level of the wired connections. Listening to the AK/Fiio & Tradutto combo wirelessly is easy as it has a tuning which is soft on the ears and with a good musical level. Sound wise it is closest to the musical TOS connection, but it's more energetic. The downside is that the focus is slightly lower, with less tightness and a lesser degree of separation. Everything sounds somewhat more mixed. The presentation is fuller with a bigger kind of bass and the delivery is smooth, and that's something a whole lot of people will like.
For me personally, I'll stick to a cabled connection and then I mean the TOS and USB in second place, followed by BT and coax.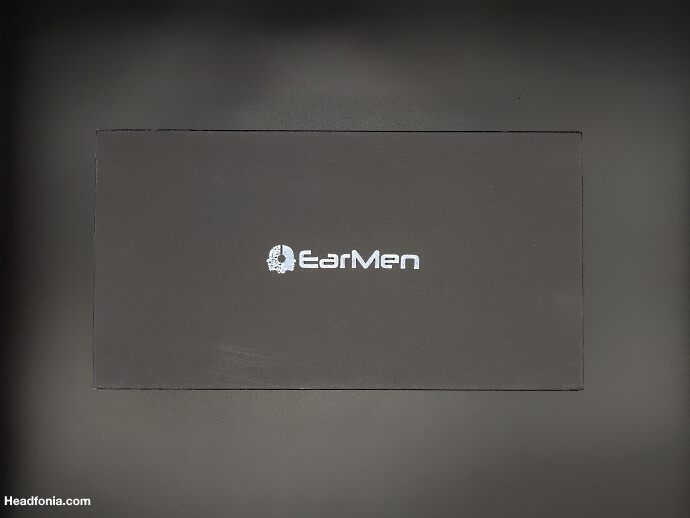 Berkhan's view on Tradutto
First of all thanks to Lieven for sending out a Tradutto sample to me. I was quite eager to try it out and when it came in, I immediately hooked it up to my desktop amp.
It is an excellent unit in terms of design and build quality. The single block of aluminum feels fantastic. Earmen even made the remote from aluminum, not plastic. Really nice.
Using the unit is extremely easy and simple. It does what it's intented to do without any single problem. Yet, I agree about the absence of a volume control. Although this is not an issue for desktop audio users, it might be an issue when it comes to home audio, depending on your particular system.
The sound quality of the Tradutto is excellent. I think Lieven describes it perfectly. It's a linear unit with good technicalities. It has great amount of detail, very good separation and layering. It's also a well balanced DAC. I think that is important.  Because you can alter the end sound with your own particular amplifier, since the Tradutto is not colored at all. It sounds lean but well, allowing you to apply your own sauce with tube amplifiers and etc.
So far it's a very capable DAC with s highly resolving, clean and transparent sound. Since it arrived, I'm using it constantly with my Flux FA22 amp. Earmen impressed me before with their TR-Amp, and they did it again.
The price could've been lower just a bit maybe, to make the unit even more competitive in the market. Though they can improve it with more features to follow in the future. All in all, I recommend the Tradutto for a great sounding and simple sole DAC solution to desktop audiophiles.
Conclusion
The EarMen Tradutto is a lovely device. It's not the cheapest on the market but you get a nice delivery and incredible build quality in return. Tradutto offers all of the most common digital connections and it even has a balanced analog output. Fans of Bluetooth will love the Tradutto as it offers the best possible wireless "transmission" on the market.
Tradutto is the kind of DAC that has a tuning which is more to the neutral side, with excellent transparency and musicality. Tradutto is easy to listen to and with its small footprint, it easily disappears on your desk and in your system. To me the Tradutto is a comfortable buy as a DAC in this price category, and fans of wireless connections will appreciate it even more.
What I would like to see next from EarMen is a dedicated headphone amp in the same format to combine this DAC with. And why not throw in a dedicated streamer with Roon/Spotify and a dedicated PSU in the mix while at it?
Page 1: EarMen, Tradutto, Features, Specifications
Page 2: Box & Accessories, Design & Build Quality & Lay-out, Usability
Page 3: Sound Inputs, Berkhan's View, conclusion