Amplitude & Chipset
FiiO's new BTR5 provides plenty of power for your IEMs on the go. The single-ended 3.5mm output can deliver about 80mW into a 32Ω load. The balanced 2.5mm output on the other hand can deliver about 240mW into a 32Ω load. As you can see the difference here, the balanced output dishes out much more power compared to its single-ended counterpart. Whether you need this extra power or not is completely dependent on the IEMs you'll pair the device with. For most of the IEMs on the market, no, you don't need to go that extra mile of purchasing balanced cables, especially if you are majorly planning to use the device wirelessly. If you're after every single bit of the dynamic range, I would of course recommend you to get a balanced cable and I would also recommend Android users to get acquainted with the UAPP. The UAPP lets us use USB DACs in bit-perfect mode and also provides us with a number of tweaks to meddle with. Of course, the tricks I have mentioned are only valid when you use the device wired. We are going to talk more about that in the sound section.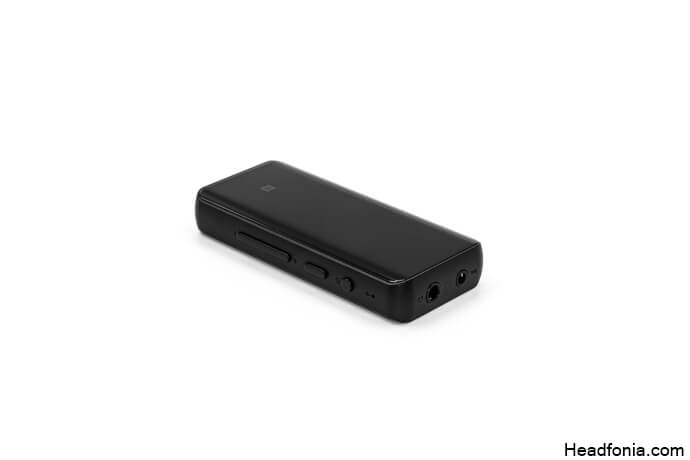 As for signal stability, FiiO's decision to move forward with the same, time-tested Qualcomm CSR8675 chipset can easily be understood. The feedback they got from people who use the BTR5 was quite positive, so I find this decision quite logical. The CSR8675 is a premium-grade chipset that was developed by the semiconductor giant, Qualcomm to deliver high-quality wireless audio performance. I have seen that this chipset numerous times in many products that I have reviewed before. Long story short, my experience too has been quite positive with the BTR5 2021. It provides excellent signal stability and I can control my active monitors from 3 rooms afar. That's quite impressive. Additionally, I would like to state that I did not experience any problems in dirty environments, signal-wise, such as the subway. FiiO did a great job of isolating the device's chipset. 
Features & Control
The device can be controlled via three buttons on the right side of the chassis. Every button offers a multi-function to make it easier for you to navigate. In the menus, you can change the filter type between hybrid and fast, toggle on EQ presets, toggle the auto charging, toggle the car mode, change the screen-dimmer options, and switch between USB 1.0 and USB 2.0 interface types. You can also adjust the gain between L and H from this menu. The full list of device controls can be found here.
FiiO lets you turn on and off the automatic charging and it's quite useful if you intend to use the device wired. Apart from that, if you want to use the device with older devices or devices with locked operation systems, such as PS5 and Nintendo Switch, you can switch on the USB 1.0 interface for driverless operation. It is a nice feature that FiiO included to increase the compatibility of the BTR5 2021.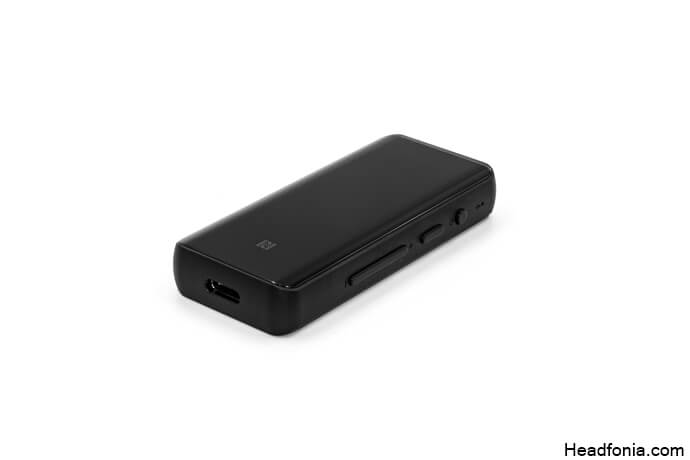 The BTR5 2021 also comes with an integrated NFC module. You can pair your NFC-enabled smartphone with the BTR5 seamlessly within seconds. It is a nice-to-have feature. Another nice-to-have feature of the BTR5 is the car mode. The BTR5 will power on automatically after the vehicle
engine starts and powers off when you turn off the engine.
Apart from these, FiiO also offers classic media controls. You can pause and resume the music playback, skip to the next or previous song and activate your preferred assistant. On top of that, the BTR5 2021 offers 60-step HW volume control via physical buttons. 
Let's talk about MQA for a bit. I think everybody knows about the MQA now. It is quite popular among audiophiles, some love it, some hate it. If you want to use it with the BTR5 2021 on a windows machine, you will need to download and install drivers from FiiO for full utilization of the device. If you're a MAC user, you don't have to install any drivers. The OLED display will let you know when the device fully utilizes MQA. For mobile usage, Apple devices automatically utilize bit-perfect audio, as for Androids, it is a bit more controversial than that. During my tests, I found out that it does not deactivate the Android resampling process and does not offer me a bit-perfect playback without UAPP. This may change from device to device but note that I am using Xiaomi's F2 Pro. Switching the UAPP lets me use the device in bit-perfect mode and it can play DSD256 files without any issues. It also allows me to use MQA with Tidal without any stutter.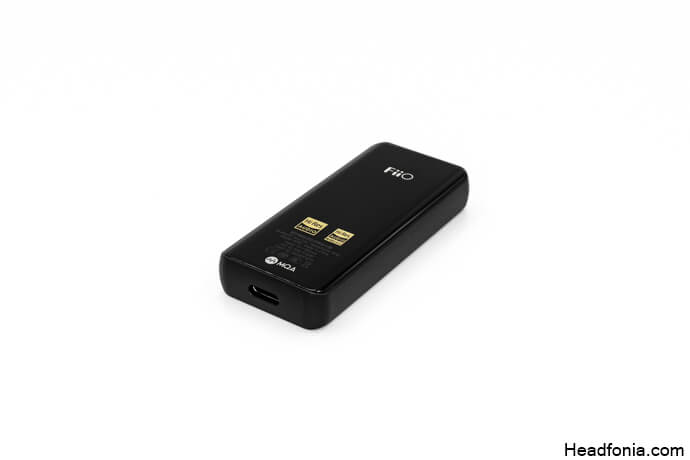 As for the battery, the BTR5-2021 features a 550 mAh capacity. FiiO states that it can be used for up to 9 hours. Of course, that is the SBC codec estimation. I did my own test and it took 6.5 hours for me to deplete BTR5-2021's battery with continuous LDAC playback and meddling with the settings. The battery life is satisfactory in my opinion and it should be enough for active, on-the-go days. Note that the device takes around 1.5h to fully re-charge. 
Lastly, the BTR5 comes with a dual-mic layout. It is safe to say that it does a good job of both blocking the ambient noise and picking up your voice. I have conducted several tests and FiiO did a good job of picking up my voice through the chatter. Note that you need to hold the device close to your mouth while speaking in crowded places. 
The review continues on Page Three, after the click HERE or by using the jump below.
Page 1: FiiO, FiiO BTR5 2021, Packaging & Accessories, Design & Build Quality
Page 3: App Support, Performance, Wired Performance, Shanling UP5 Comparsion, Last Words