Today we review the FiiO FT3, a full-size open-back dynamic headphone from FiiO, which goes for $299 USD.
Disclaimer: The FiiO FT3 is sent to me by FiiO. Many thanks for the opportunity. This review reflects my honest opinion as always.
FiiO
FiiO doesn't need an introduction. Everybody knows them. You don't? Then you can go to FiiO's store here and their official website here. They now produce almost everything when it comes to portable audio. They want to be competitive in every field they operate in, and I respect their work.
You can check out our take on the new M15S below, which is a recommended buy:
We've reviewed dozens of FiiO gear over the years and you can check them out here. Also, do note that we're going to take a look at their new R7 very soon.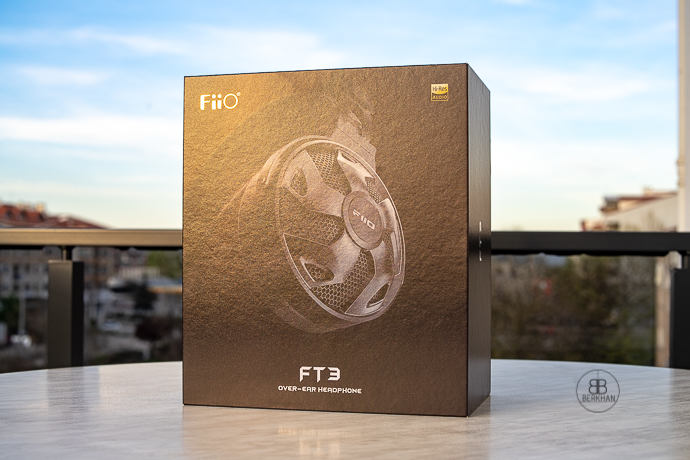 FT3
The new FiiO FT3 is FiiO's take on an open-back dynamic driver headphone. It features a very large 60mm driver, with a Beryllium-plated gasket and DLC diaphragm. Its cable is produced from monocrystalline copper, made by Furukawa, and the outer chassis is made from aluminium alloy. The new FT3 has a high 350Ω impedance, which is a surprise for this type of headphone.
Packaging
The headphone arrives in a hard cardboard box, which stores the brown-coloured bag which is high quality. Inside, you have three different cable plugs; XLR, 4.4mm, and 3.5mm. You also have a 6.3mm adapter for full-size amps. FiiO includes its swappable cable plugs with the FT3, just like their latest IEM offerings. So you have all of the plugs available for any scenario, which is very nice.
The package of course includes the stock copper cable. The cable is highly reminiscent of the HD800/HD800S stock cable with its thick build and very long length, which I found quite unnecessary.
You also get two different earpads; suede and leather. I'll discuss the differences between comfort and sound later on in this review for sure. For now, I'd say for the price the unboxing experience is very good.
Design & Build
The design of the new FiiO headphone is very industrial and kind of subdued and ordinary. We have a full black aluminium design, which is not striking by any means. The design of the earcups, especially the "fan blade" look to me is highly questionable, as it doesn't look very original or authentic. As it is, the FT3 doesn't quite look like an audiophile headphone. Instead, it gives the impression of a standard, ordinary headphone or a gaming headphone. Of course, opinions can deviate, but it's just my take.
The build quality side is strong though. There are no plastic parts on the FT3, which feels excellent in hand. The earcups, the grills, the headband and the yokes are all aluminium and they look and feel extra durable. The inner side of the headband and the suede earpads have a very soft and high-quality finish as well. Overall this is a fantastic build quality for a $299 USD headphone.
Comfort
The FT3 weighs 395 grams, which is not quite light but not heavy either. Considering the driver size and aluminium parts, this is a normal weight. That's the weight advantage of dynamic driver headphones.
The size adjustment mechanism is different to most headphones. Instead of sliding the earcups, you only slide the headband. And you can do that while wearing the headphone because the headband slides itself when you're applying the force of wearing it, so that's a nice ergonomic touch. The FT3 also has a 3-axis swivelling design to improve comfort. The earpads are made from suede and leather respectively, and you can choose whichever you like.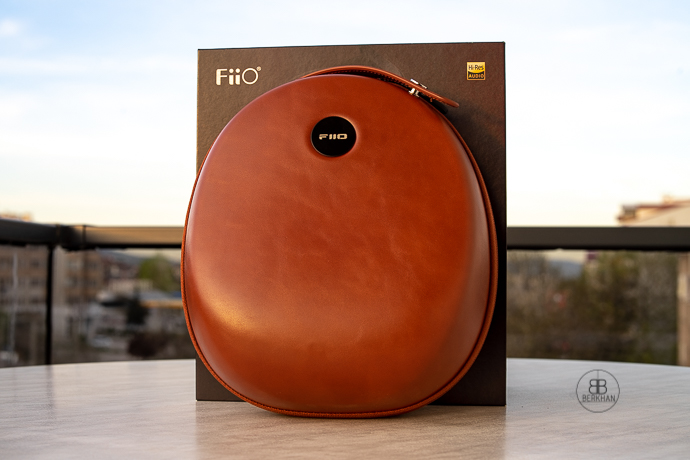 Overall I found the comfort to be good, but not great. Especially the earcup size is the problematic part for me, as I think they should've been larger and deeper for better comfort. Also, the headband could've been wider with less resistance. This should improve and loosen up over time but overall, the FT3, to me, isn't very comfortable. But of course, your experience might differ.
Cable
The cable, as mentioned, is reminiscent of the HD800 series, and it honestly is too long. I think next time FiiO should seriously consider shortening it. Other than the unnecessary length, the cable has good quality it's overall comfortable once you tidy it up with the provided strap.
You have three different cable plugs and they're interchangeable. Swapping them is not difficult at all, and it's a good design and solution by FiiO. Speaking of plugs, the connectors to the headphone are 3.5mm standard, so aftermarket cable rolling is easy. Good choice there.