UI & Usage
[responsivevoice_button]
Android 7.0
Like the FiiO M11 and FiiO M11 pro, the M15 enjoys an almost untouched version of Android 7.0. I say "almost" because FiiO didn't get the Google Play Store approval, instead, they are offering their own FiiO Market, where you can download most streaming apps.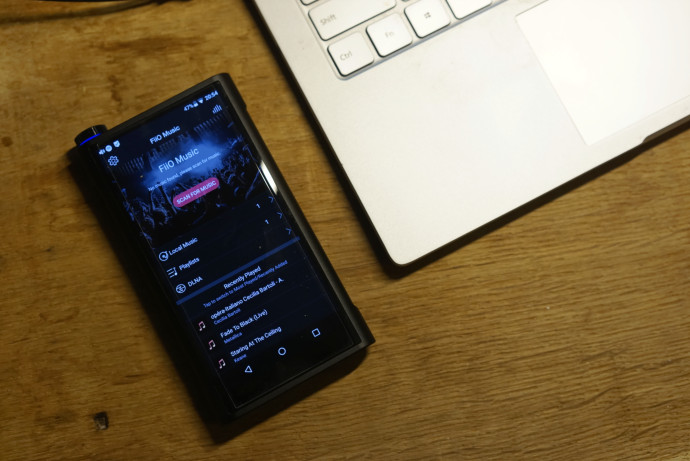 There are a lot of compatible, and available, apps that could be downloaded directly from the FiiO market. The best of them is, of course, APK Pure which replaces the Google Play store and gives you an, almost, unlimited access to all the possible APKs available.
I downloaded my usual set of apps : Qobuz, Tidal, Deezer and of course Spotify. All of that took less than 10 minutes, thanks to the 5Ghz wifi connection and a solid signal.
Again, some apps won't work like Apple Music or USB Audio Player Pro, and you'll have to check for a specific version of popular applications, like Netflix. Yet, the FiiO M15 remains one of the most versatile players on the market, thanks to that Android + Exynos SOC.
Overall navigation
The FiiO M15 gives you the same navigation menu as the classic M11 and M11 Pro. No more, no less, which is a good thing as the FiiO M11 really outperformed a lot of players on this point.
If you really want to play "spot the difference" here is a quick list :
there is a new "over-ear headphone mode", in addition to the classic low/high gain
you have two new modes available directly from the quick-access panel: USB DAC mode / Bluetooth Receiving mode
And… that's it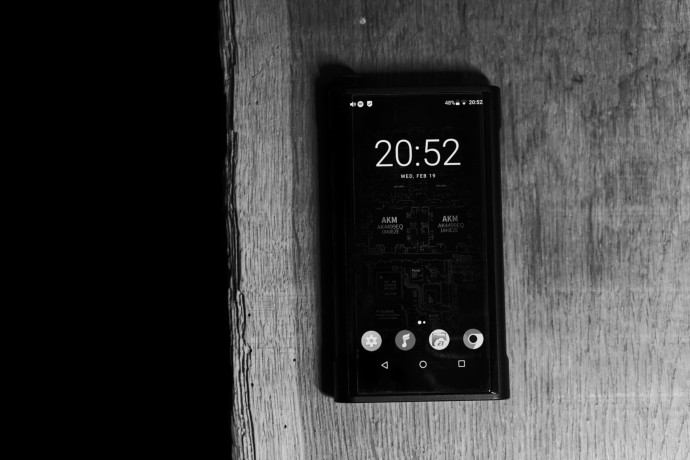 FiiO Music
Since the first FiiO X7, the brand began to move from its old UI to a modern one: FiiO Music. It's an android application, available on the AppStore and Play Store but on the latest players, the integration goes further beyond a simple app.
Sure you can use any android music player app you want, but the FiiO Music app is now very, if not the most, competent and matches the FiiO M15 perfectly. It's fast, reliable, easy to use and never crashed once (!)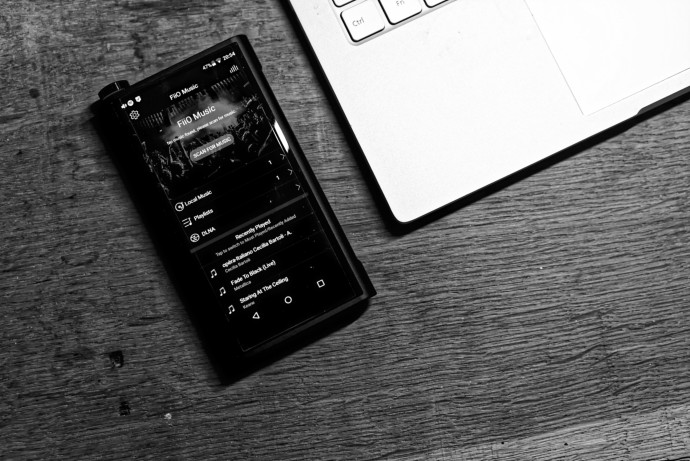 It's one of the most potent app I used those last months, with the Shanling M6 UI.
Settings menu
General
Sleep timer : choose if the player turns off after a specified time, this works with the FiiO Music app only.
Resume : choose if the player resumes to your latest track or the latest position in the track
Scan for music : if you need to scan your SD Cards, you can choose to scan the whole card or just a specified folder
Theme : now you can choose any background you like, even a manga-desu one !
Gap less playback : if you listen to concerts or live performances, be sure to check it out
Play through folder : this option enables the continuous play if you began to play your music from a folder
Equalizer : want to tune your music ? This is where you go
FiiO Link : this option allows you to control the player directly from your smartphone
Auto search for lyrics : like Shazam, but for your song lyrics
Auto-access to : I couldn't figure out what's the point of this one, but I kept it on anyway
MQA : if you want to enable MQA decoding, you'll have to turn it on (who would turn it off, that's the question)
Fixed volume settings : if you want your player to launch at the same volume each time
Replay Gain : this mode automatically augments or lowers the gain depending of the track you're playing to avoid wide volume range
USB Output mode : if you want to plug a USB DAC to your FiiO M9, you can either choose DoP or D2P
HWA : an option for enabling high definition streaming through Bluetooth headphones, once this mode is enabled you won't be able to select the volume from the M9 anymore, in Bluetooth
WiFi music transfer : a very quirky option, enabling music transfer from your local wifi
DNLA : the basic of local storage playback, once connected to the local WiFi
Lockscreen album art : if you like to see your album art when the player is on
Reset database : it clears all the music you have, simple as that
The article continues on Page Four, after the click here